The Vermonster Trumps Monster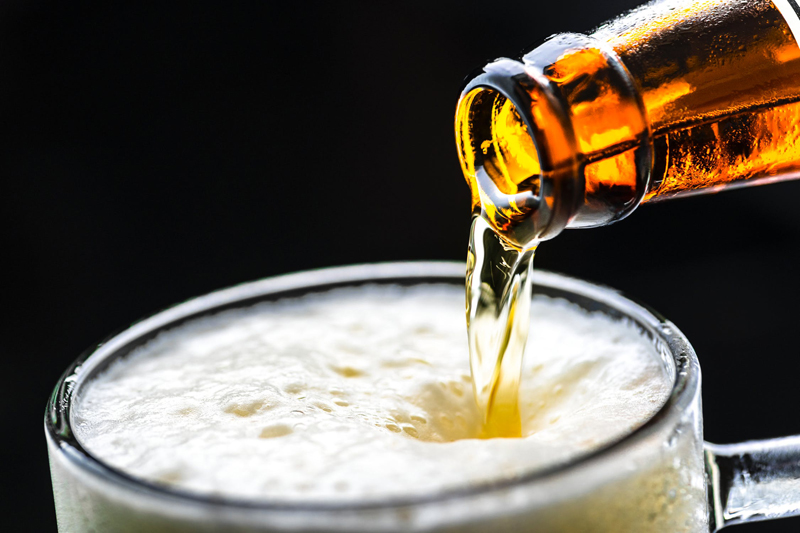 Traditional media, combined with social media, is the most powerful tool in this country. Believe it! The combined power of the Internet, digital TV and radio, and traditional print media has the ability to provide enough high-voltage for a small-town business to subdue even a billion-dollar corporate giant.

On September 14, 2009, Hansen Naturals of California served Matt Nadeau of Rock Art Brewery a cease and desist order claiming trademark infringement on their Monster Energy Drink. Hansen's counsel claimed that Nadeau's beer, THE VERMONSTER, which Nadeau trademarked in the state of Vermont in 2006, was similar to Monster, and must be pulled from the shelves, along with any advertising, events and branding. This was the beer that Nadeau had designed and brewed to celebrate his 10th anniversary in business. It was not just a barleywine-style beer. It was a symbol of his movement from humble beginnings in the basement of his home to moderate success toward building the American Dream.

In this struggle between David and Goliath, Nadeau clearly understood that litigation in America is ruled by those with the fullest pockets – by those who have enough cash on hand to hold out through all the court cases and appeals. He had only one other avenue to pursue: The Power of Free Speech through the press, social media, and word of mouth. It was the only thing that could save THE VERMONSTER.

After speaking to local fans at his brewery, word started seeping out to the local press at the Stowe Reporter and Seven Days. On October 7th, Rock Art Brewery dispatched an email with details of the story for beer-fans and beer writers across the country. Within five days, the story flashed through local TV news stations, university classrooms and blogs, into the hands of the Associated Press. The Boston Globe and the New York Times got in on the action, too. Soon Nadeau was being interviewed by Vermont Public Radio and Texas Talk Radio. Green River Pictures uploaded a video on You Tube in which Matt Nadeau talks of his love for his business, this country and the principles he is willing to stand up for. In a few days, it had received nearly 71,000 views.

Facebook and Twitter carried the baton, too. A University of Vermont student, Lukas Payette, founded a Facebook page called "Vermonters and Craft Beer Drinkers against Monster. " In 13 days, membership had grown to 16,578 fans. By October 15th, Twitter had 1,600,000 tweets about the Vermonster vs. Monster Story. Beverage Warehouse in Winooski, Vermont, Pearl Street Beverage in Burlington, and Healthy Living, Vermont's largest natural foods market in South Burlington, were among the first to pull Hansen beverages from their shelves, in a show of support for the American dream that Nadeau and his wife Renee had built. Senator Bernie Sanders spoke with Nadeau and sent a letter to Hansen on his behalf.

By October 15th, Rodney Sacks, CEO of Hansen Naturals was in dialogue with Matt Nadeau via phone, agreeing to put together a document that would be acceptable to both parties. On Wednesday, October 21st, 2009, a contract was signed by both parties, protecting Nadeau's right to continue brewing THE VERMONSTER, while implementing language that protected Hansen's trademark in their present and future market.

This story is proof positive that small business owners do have a voice in corporate America. Negotiation is, indeed, better than litigation. Rock Art handled this one with class. Freedom of Speech is far more powerful than most people are willing to believe.

Cheers!
 
You Should Also Read:
The Vermonster Fights a Monster
Radler Fights for Its Life in New Zealand
Union Station Brewery of Providence


Related Articles
Editor's Picks Articles
Top Ten Articles
Previous Features
Site Map





Content copyright © 2022 by Carolyn Smagalski. All rights reserved.
This content was written by Carolyn Smagalski. If you wish to use this content in any manner, you need written permission. Contact Carolyn Smagalski for details.