Non-Runner Interference in Softball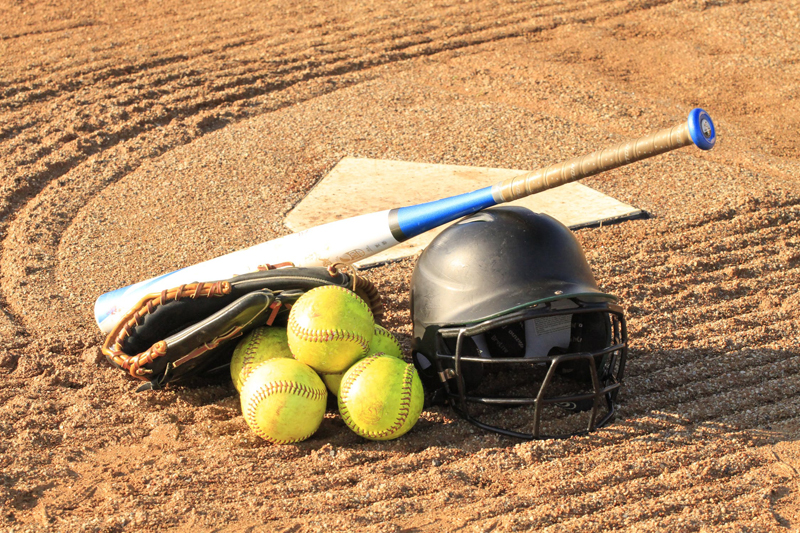 Runner Interference is the most common interference in Softball. In fact, in all my years of coaching and playing Softball, I have never seen any of the other types of interference. I have seen Umpire's and Spectator's Interference at baseball games but not at softball games, and I almost got called for Coach's Interference once. We will see what the ASA Rule Book has to say about Umpire, Spectator, and Coach's interferences.
Umpire Interference can occur either when a batted ball hits the umpire or if a ball thrown by the catcher during a steal or pick off hits the umpire. In the case of a batted ball hitting the Umpire in fair territory (ASA Rule 8, Section 1.E(7)), the play is immediately dead and the batter is awarded first base. Runners return to the base they were at when the pitch was made unless they are forced, in which case they advance one base.
If the plate umpire interferes with a catcher's throw on a steal attempt or a pick off play, then a delayed dead ball is called. If the runner is out on the play, the ball remains live and the delayed dead ball is canceled. If the runner is not out, then the runner(s) must return to the base they were when the pitch was made. Umpire's Interference cannot occur on a wild pitch or passed ball – if the ball hits the umpire in such a case, then the ball remains live and runners can advance at their own risk (ASA Rule 8, Section 6.F).
Spectator's Interference, more commonly known a Fan Interference, is when a spectator reaches into the field of play and interferes with the fielder trying to catch a ball (ASA Rule 8, Section 2.N). This is somewhat common in Major League Baseball (Google "Jeffrey Maier" to read about perhaps the most famous case of Spectator Interference during a World Series game), but less common elsewhere. If a spectator reaches into the field of play of a softball game, it becomes a dead ball. If in the umpire's judgment the interference hindered a fielder attempting to catch the ball, then the batter is out and all runners are advanced to where, again in the umpire's judgment, they would have advanced had the interference not occurred. I can just imagine the consternation if this occurs in a close game. Fortunately, as I said, I have never seen it happen.
I lump all offensive player interferences, like the on-deck batter, runners who have already scored and such, under Coach's Interference, because the ruling in these cases are similar. If a runner is physically aided, the ball remains live and the runner that is aided is out. If the coach or other offensive player acts in such a way as to distract the defense into making an erroneous play or otherwise confuse the defense, then the play becomes dead, the runner closest to home is called out, and all other runners return to the last base touched before the interference.
OK, so I saved my "almost Coach's Interference" story for last so you would have to read the rest of the article (insert appropriate smiley here). I was third base coach in a close recreational league game, with a runner on third. The batter hits a ground ball toward the second baseman, and I yell at my runner "Go!" The ball goes past the pitcher and my runner still has not gone so I yell again, this time in my US Naval Officer voice, "GO!!!!" The runner still has not gone. Now the second baseman has the ball and is beginning to throw to first. This time I yell "GO!!!!!!!!!!!!!!!!!!!" and I give the runner a push with my hand. She still did not go – good thing too. When the pitcher had the ball in the circle, the umpire calls time and just looks at me with a "What in the world were you thinking" look. All I can do is shrug sheepishly and say, "Sorry about that." The only reason my girl on third was not called out was she did not advance, and it was a recreational league game. I shudder to think what would have happened if I had made such a bone-headed mistake during a close All-Star game.
BellaOnline Softball Subject List:
Coach´s Box
,
Health & Medical
,
History of Softball
,
International Softball
,
Organizations
,
Parents
,
Professional Softball
,
Reviews
,
Rules & Regulations
,
Scorekeeping
,
Stats & Analysis
,
Travel Ball
This site needs an editor - click to learn more!

You Should Also Read:
Batter and Runner Interference in Softball




Related Articles
Editor's Picks Articles
Top Ten Articles
Previous Features
Site Map





Content copyright © 2022 by Don McKay. All rights reserved.
This content was written by Don McKay. If you wish to use this content in any manner, you need written permission. Contact BellaOnline Administration for details.