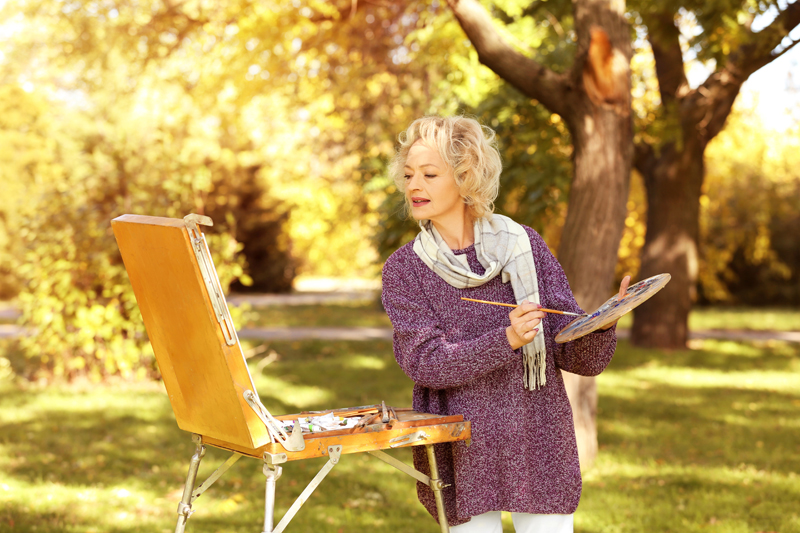 Although Mae West allegedly said, "Too much of a good thing can be wonderful," many older adults feel overwhelmed by the newest technology. If we haven't kept up, we find that most of our communication devices are obsolete and the task of becoming current seems daunting. On the other hand, those very advances we are avoiding or ignoring may help improve our quality of life as we grow older. Using technology as we age can make our homes, bodies, and driving much safer, and the outdoors more enjoyable.

Who says we can't pick and choose the improvements in technology that benefit us? For example, as our eyes and ears lose their sharpness, we can shop for home and cell phones with louder volume, larger numbers, and leave the texting and tweeting to the younger crowd! There are also phones that are compatible with hearing aids and won't squeak when you use them. Some of these improvements are considered "old hat" by today's standards, but we need to give ourselves permission to get our feet wet slowly and learn as we go…..but make no mistake, we should go!

Business is trying to keep up with those of us in the Boomer age range and adults living longer as a result of medical advances. Technology trends for the market for "aging in place" (staying in your own home as you age) are expected to be at a cool $30 billion by 2017. The global market for elder care technologies will hit $7.2 billion by 2018. As for home monitoring of seniors, the number of units of wearable wireless devices (I've fallen and I can't get up) will climb from 3 million units in 2011 to 36 million units by 2017. With these huge investments in technology and aging, older adults need to become aware, and make good use of these advances.

With some basic knowledge and a reasonably current personal computer, we can stay in touch with out-of-state family, or, with the use of a webcam (about $50), family members can see us as we talk. Many local senior centers and community colleges offer reasonable classes in computer use, and there are numerous free courses offered on line.

We can "travel around the world" on our computers, email an international pen pal, and learn a new language (I have a friend who is learning Spanish on- line.) Most importantly, physicians are beginning to use computer technology to make on line house calls and to diagnose patients – and all of this is just the tip of the iceberg.

If you are an older adult and feel "out of the loop" regarding the latest technology, you are not alone! Remember to start slowly and seek out help from tech experts either at the place where you bought your product or on line. Take a few free on line courses, and try to be patient with yourself and not get frustrated. Also have pity on your family members and don't call them day and night for help!! Part of experiencing any new technology is trying out different things for yourself, so when you get it right, you will remember how you did it! If someone else does it for you, you will not gain any skills -- a key objective of the trial and error experience.

I personally have talked to friends who live in England using SKYPE and it is so much fun to be able to see their faces! I've taken on line courses too and now want to learn how to play the guitar using U Tube. More on technology for older adults and its uses in future articles.




Related Articles
Editor's Picks Articles
Top Ten Articles
Previous Features
Site Map





Content copyright © 2023 by Patricia Villani, MPA, PhD. All rights reserved.
This content was written by Patricia Villani, MPA, PhD. If you wish to use this content in any manner, you need written permission. Contact Patricia Villani, MPA, PhD for details.