Easy Steps to Improve Our Health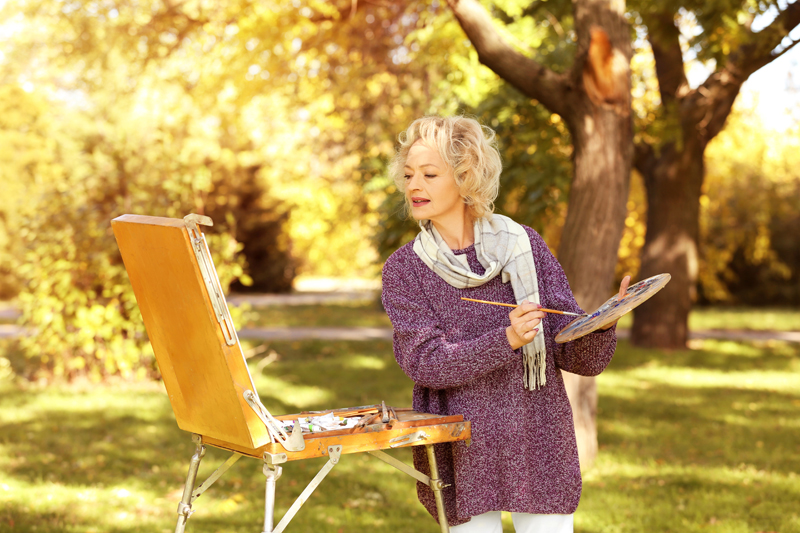 Some of us get depressed after visits to the doctor because as we get older there are more and more issues that arise that mean we should make some drastic changes (some may seem unrealistic) in how we live each day. These changes include diet, exercise, alcohol, smoking, attitude and more. We feel overwhelmed and consequently may give up before we start.

How can we tackle what we need to do and not feel as if we have to completely change our daily schedule? Here are some tips. If we can make one change every two weeks and then continue building in one other small change for the next two weeks, and so on, at the end of a few months we will have already made a huge difference in our quest to become a healthier person. Here is an example of how we can build an easy schedule of improvements - Start slow and with small changes.

1. If we are told to exercise more, we should think about what we can do for only 10 minutes a day to get in more movement. For example, we could walk for 10 minutes; OR put on our favorite music and dance for 10 minutes; OR march in place (holding on to a chair if that helps) for 10 minutes. We need to pick a time when we are alone and can do this in private. There is nothing worse than being teased or discouraged while we are trying to make improvements.

2. Many older adults do not have a regular sleep schedule and that affects how we feel during the day – not sleeping well depletes energy. We should resolve to keep a regular sleep schedule, keep our room at a cooler temperature, make sure there are no lights or noise that disturb us, and avoid food and alcohol for three hours before we go to sleep as they may cause heartburn. As noted earlier, incorporate this in week three and continue the quest to improve sleep while exercising for 10 minutes a day. The exercise will also help us sleep better.

3. We are always told to improve our diet and eat more fruits and vegetables to the tune of 5 portions a day. For most of us, that is unrealistic so we don't even try. At this point we are exercising 10 minutes a day and have incorporated an improved sleep schedule. Now it is time to include some improved eating habits. We can start by eating one piece of fruit a day. If we already eat fruit, we need to add one more piece of our favorite fruit per day. As for vegetables, we should make a list of our favorites, and eat one more of those a day, perhaps with our lunch or add one to our dinner. Each week, we should add a fruit each day and a vegetable until we are at the point where we feel that we are "maxed out" with both fruits and vegetables.

4. Another problem for us is that many older persons are dehydrated because we don't drink enough fluids. Unfortunately many we do drink are not good for us, such as diet sodas and caffeinated drinks. We always hear "drink more water" but we should remember that fluids also include soups, shakes, fruit juices and other types of water-rich foods. If water is not appealing for us, we can spruce it up with lemon or lime, juices, and/or sugar substitutes to make it more palatable.

I admit that I need to do all of these things. I don't exercise enough, sleep well enough, drink enough water, or eat enough fruits and vegetables. So taking my own advice (it's not really "my advice" -- All of these recommended steps have a research base and are the results of many studies), I have joined a Zumba dance class and a line dance class for exercise; taken the TV out of my bedroom and lowered the heat and the air conditioning temperature at night; added pears to the fruits that I eat – I've always liked them but seldom bought them; added sugar snap peas as a snack with hummus for the vegetable addition; and now drink a half a glass of orange juice with a half a glass of water during the day as an "orangeade" drink to increase my water intake.

I know I need to do more but at least I've started to address what I have to do to continue to stay healthy. I hope my readers will also take this seriously, and do what is necessary to improve their health. This will mean we are directly improving our quality of life for now and into the future.



Related Articles
Editor's Picks Articles
Top Ten Articles
Previous Features
Site Map





Content copyright © 2023 by Patricia Villani, MPA, PhD. All rights reserved.
This content was written by Patricia Villani, MPA, PhD. If you wish to use this content in any manner, you need written permission. Contact Patricia Villani, MPA, PhD for details.