Take your Daughter to a College Softball Game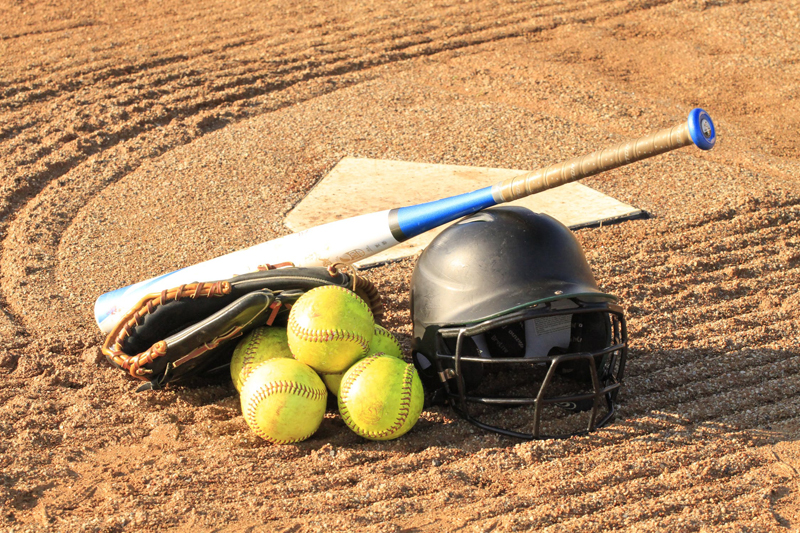 I have the good fortune to be able to take my kids to a professional baseball game from time to time (Go Padres!!). Baseball is definitely a sport that is best experienced in person, and seeing it played at the highest level is a joy to young boys who want to grow up to be baseball players. Where do young Fast Pitch Softball players go for similar inspiration? Why, a local college Softball game, of course!
My daughters and I have watched tons of college Softball games on TV, but never in person. While searching around for something fun and different to do with my team, I stumbled upon one of the local college's Softball schedule and realized that I could take my whole team to watch a game. In fact, admission was free! None of my players had ever been to a college game before, and because I had not either, we were all equally excited to see how the "big girls" play.
My usually chatty girls were kind of quiet during the game, soaking it all in. They ooh'ed and ah'ed not only at the speed of the pitching (63 mph by the radar gun), but at the throws that every position player made – EVERY throw was a hard throw. They heard the college women cheering from the dugout just like they do (
or are supposed to do). They heard players calling the ball and communicating on every play. They saw how higgily-piggily the defense can get with runners on and a slap hit is executed properly. They saw these elite players make the occasional error and shake it off before the next pitch. In short, they saw how the game is played by the best Fast Pitch Softball players around.

As a coach, it was the best thing I could have done, and benefitted the team way more than I expected. I showed up early with my uber-softball-geek youngest daughter to watch both teams warm up, and saw some drills that I have since incorporated into my own practices. Plus, the players now have role models. For example, at one of the first practices after going to the college game during our warm ups, our girls were just tossing the ball back and forth.

I stopped them, and asked them what they noticed about college player throws. They said, "They throw hard!!" and immediately started throwing hard at their partner, and then backing up and throwing harder. It was a sight to behold!
As a parent, watching the excitement in my daughter's eyes as we got to the stadium (a STADIUM!!) and then walking around watching the teams warm up was worth the trip and the time. If she was an uber-geek about Softball before, now she is a super uber-geek about Softball and does everything as close as she can to how college players do them. It is as if her nebulous goal has now crystallized into a real, reachable goal in her mind.

Taking a daughter (or a team) to a College Softball game is good for the young player in many, many ways, as noted. The best thing about it, however, is spending time with your daughter doing something that is clearly for her, and that is true quality time – time that a parent would be hard pressed to spend any better. Find time to do it – it will motivate your daughter and make her a better player, and it will help you both grow closer as you share a great time together!



BellaOnline Softball Subject List:

Coach´s Box

,

Health & Medical

,

History of Softball

,

International Softball

,

Organizations

,

Parents

,

Professional Softball

,

Reviews

,

Rules & Regulations

,

Scorekeeping

,

Stats & Analysis

,

Travel Ball
This site needs an editor - click to learn more!


Related Articles
Editor's Picks Articles
Top Ten Articles
Previous Features
Site Map





Content copyright © 2023 by Don McKay. All rights reserved.
This content was written by Don McKay. If you wish to use this content in any manner, you need written permission. Contact BellaOnline Administration for details.