Softball Offseason Conditioning with Calisthenics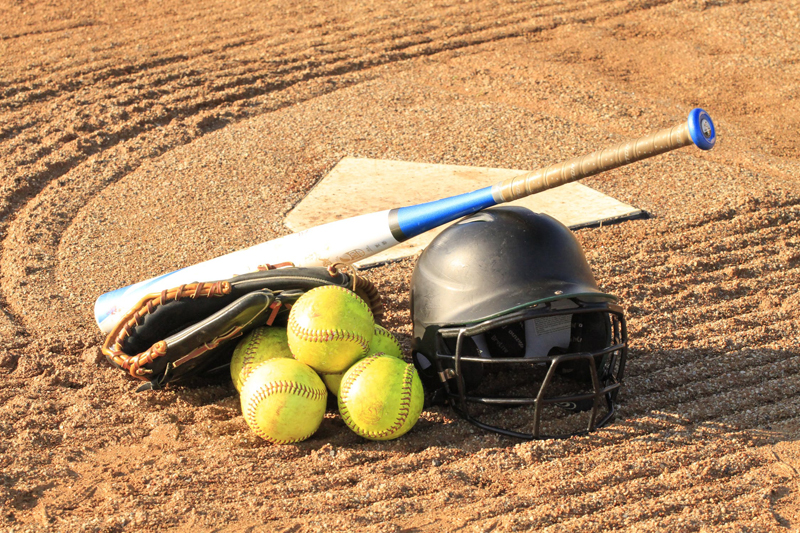 Improving as a Softball player does not have to end with the last game of the season. In fact, as a coach, I can easily tell the players who have been active in the off-season and are reasonably conditioned from the players who were not. I highly recommend each player stay active in the off-season, both to hit the ground running the first day of practice, and to prevent injury once she becomes active on the Softball fields again. Off-season conditioning can be either a second sport such as basketball, lacrosse, or volleyball, or a workout program (or both).
Workout programs can be conducted using gym equipment or can be done using calisthenics. I prefer a calisthenics program, as they can be done anywhere, involve no cost, can be varied to keep the routine fresh, and tend to improve balance compared to some stationary workout machines. For anyone who does not have a home gym or access to a fitness center, a softball-centric calisthenics routine can be the answer to better performance on the Softball field.
Softball requires a lot of explosive action. Batting requires explosive core muscles movement to get the bat moving as fast as possible to hit the ball. Fielding and base running entails short top-speed sprints. Even throwing the ball is a quick, violent one-time motion. Therefore, a good calisthenics program will include exercises that primarily work the core muscles, while also working upper body and lower body muscles.
------------
The routine that I recommend is as follows:
Squat Thrusts (works the whole body). Start from a standing position, move to a squat position, then extend legs behind so that one is in a pushup position, then draws legs back up into a squat position, then stand.
Pushups (upper body). Keep the back straight and the head up. While keeping the body straight, bend the arms so that the chest is an inch or two from the ground, and then push back up so arms are extended.
Cross-over Crunches (core). Recline on the floor with knees bent up and feet are near the buttocks and hands clasped behind the head. Lift head up off the ground and have the left elbow touch the right knee, then recline back down on the ground. Then lift the head up and have the right elbow touch the left knee.
Back Extensions (core). Lay face-down on the ground with both hands interlocked behind the head. Lift head and trunk as high off the ground as possible, then lower the head back down to the ground.
Squats (lower body). Start from a standing position, then extend the arms out straight forward as one bends the knees to lower the trunk as far down as possible while keeping one's back straight and vertical.
Burpees (whole body). A squat thrust, but a pushup is performed when in the pushup position.
------------
When starting out with this calisthenics program, do each exercise repeatedly for 20 seconds, then rest for 30 seconds before starting the next exercise. Doing all six exercises is called a "circuit". Only do two circuits (with a two minute rest between circuits) until being able to do the two circuits without being exhausted afterward.
As the player gets in better shape, she can increase the exercise time and/or decrease the rest time between exercises. If in intermediate shape, do 3 circuits of 40 seconds/20 second rest, and if in top shape, 4 circuits of 60 seconds/10 second rest. Even the advanced workout will only take 34 minutes (including rest periods). Yet the time will be well spent, as the player will be in top shape and be faster, stronger, and have more endurance.
BellaOnline Softball Subject List:
Coach´s Box
,
Health & Medical
,
History of Softball
,
International Softball
,
Organizations
,
Parents
,
Professional Softball
,
Reviews
,
Rules & Regulations
,
Scorekeeping
,
Stats & Analysis
,
Travel Ball
This site needs an editor - click to learn more!

You Should Also Read:
Medicine Ball Workout for Softball




Related Articles
Editor's Picks Articles
Top Ten Articles
Previous Features
Site Map





Content copyright © 2022 by Don McKay. All rights reserved.
This content was written by Don McKay. If you wish to use this content in any manner, you need written permission. Contact BellaOnline Administration for details.