Interview - Outer Space Astronauts, The Show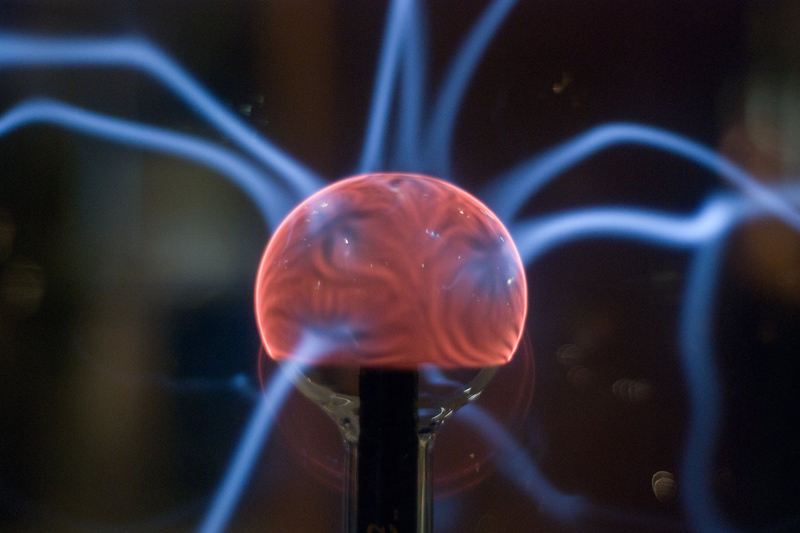 Tune in to the SyFy Channel tomorrow night, Tuesday, December 8 at 9:30 p.m., for the network's first-ever animated TV series. "Outer Space Astronauts," about a spaceship crew and its adventures, is unusual in a number of ways. For one thing, it's a scifi comedy. For another, the five episodes that exist to date were made in the home of writer/executive producer Russell Barrett. We think these things make this show worthy of your notice, so we interviewed Barrett and Adam Clinton, who plays Commander Dick Amos, and asked them to tell us all about the show. This interview is being split into two separate articles.

Bellaonline.com: It's one thing to do a successful science fiction show but a successful comedy scifi show is a little more rare. What is it about this particular show that's going to make it a success?

Russell Barrett: Well, I can't really speak to the success of it. I feel it's successful because the show is presenting and telling the stories that we wanted to tell. So in that way it feels like a creative success to me. But I have always been a fan of comedy in science fiction, and I think you're right--that it's a genre that is really underrepresented. I think that there are wonderful TV shows and movies. I think the Brits have certainly delved into it more than Americans, with "Red Dwarf" and shows like that. But movies like "Galaxy Quest" just really hit the wheelhouse for me. Because of the nature of science fiction, because there's so many crazy concepts you can get away with, I think it's perfect for comedy.

There are some stories told in, say, "Star Trek" where it would be so easy to just twist it a little bit and, you know, have the reactions of the characters be a bit more realistic actually to turn it into a comedy. They're standing there in front of some insane event and going, "Ah, what we need to do is bring up the shields and we'll fire the phasers ," when in reality, most people would be like, " What the hell! What are we going to do?" And so, I think we're bringing a little bit more of human nature into science fiction to up the comedy a little bit. The thing that always drove me crazy about "Star Trek" is everybody is capable. Everybody's really good at their jobs. And I don't know about you, but most of the jobs I've had, (the workplace) is not entirely peopled by the greatest people in the business. The fact that these people are on a spaceship which is essentially just a metal bubble in space, and doom can come at every corner and there are people slacking on the job, I think is ripe for comedy.

Adam Clinton: I think one of the great things about science fiction and working in some point in the future is you're unlimited in your resources and inventions, and what you're capable of using. Taking things like that, which may not be commonplace in our real world--but having commonplace reactions and commonplace plot lines set up around that, I think makes it very exciting.

Bellaonline.com: The 3-D with 2-D effect is very interesting. What inspired the look and feel of the animation and why you decided to do it like that?

Russell Barrett: It's really interesting because it grew organically. We first started doing test shots in 2001 just kind of as a lark. I've known Adam since you know the 9th grade, basically, and we have always been kind of making fun videos together. And when we lived in California together, one of the things that we wanted to try was to see if we could put a live-action head on a 3-D animated body and see how that looks. It looked all right. And as technology grew, the look started to change in subtle different ways based on how easy is it to do. We threw out the 3-D animated bodies early on because that became really time-intensive to render out and create all these 3D movements for the bodies. We went towards the 2D animated aspect because we could do that faster and quite frankly, I think the look is a little bit more interesting. But the look is half trying our hardest to be unique and as interesting as possible and the other half is, can we realistically pull this off and deliver a show on time? So it's been kind of a happy compromise in the look. And after all those years of doing test shots and the past year putting these five episodes together, I think the look of it has evolved to a place where it's really interesting.

Bellaonline.com: Could you tell us a little bit about the partnership between the two of you?

Adam Clinton: It's a friendship really. We've always done these kind of things together since - Russell said the 9th grade but it actually goes back to the 4th grade, doesn't it?

Russell Barrett: Well that's true. That's true. We've been making videos since the 9th grade.

Adam Clinton: When we were 15 we were signing contracts to start our partnership but we moved out to California at the same time and we lived together. We've always done this kind of thing together and as hobbies, and soon into professions. It has just grown organically, and we naturally just have enjoyed each other's company and friendship and have continued. And now our wives are friends with each other and why not continue working together?

Russell Barrett: Absolutely. And we were lucky to grow up in a school system that had a really amazing television studio and a media program where they walk you through the steps of doing broadcast TV. There are student-produced shows that end up on their cable channel which is on the local cable system in Norman, Oklahoma. We got involved in that as early as we possibly could and just really had fun trying new things, making as many funny videos as possible. Nowadays kids have YouTube, this great creative outlet where they can grab a video camera and edit it and put it out there. We didn't necessarily have that, but we were lucky that we had some really amazing teachers that nurtured us through how to put a show together. We've just been making videos in our spare time for as long as I can remember and this one just happens to be for real.

Please find the link to the conclusion of this article among the links below.
You Should Also Read:
SyFy's Outer Space Astronauts site
Part 2 of the bellaonline.com interview


Related Articles
Editor's Picks Articles
Top Ten Articles
Previous Features
Site Map





Content copyright © 2021 by Helen Angela Lee. All rights reserved.
This content was written by Helen Angela Lee. If you wish to use this content in any manner, you need written permission. Contact Helen Angela Lee for details.