When to use the DP FLEX in Softball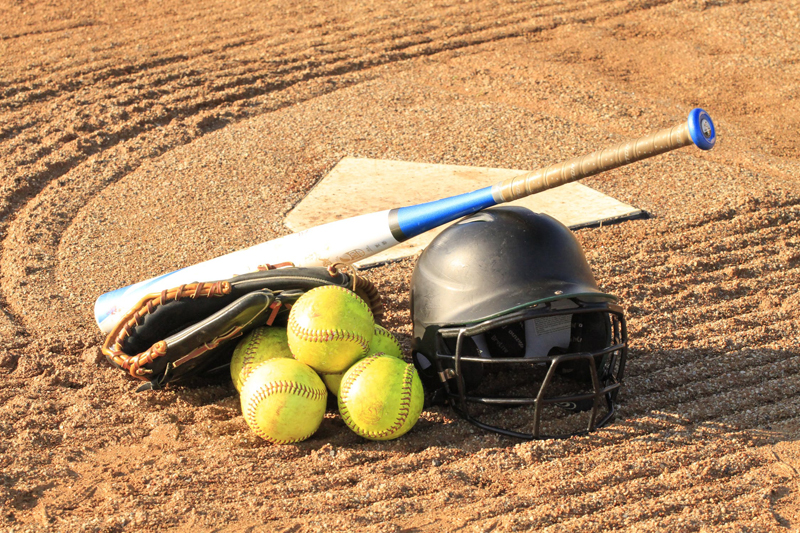 The DP/FLEX combination is such a powerful tool for game management that it deserves a closer look. For a basic overview of the rule and other substitution rules, click on the links at the bottom of the page. This article will discuss some of the tactical considerations of using the DP/FLEX.
Paring the DP with the starting pitcher is an obvious choice, particularly if the pitcher is a weak hitter. This allows the pitcher to focus on pitching exclusively, and also allows her to conserve her strength. If the team lacks pitching depth and is in a tournament where multiple games per day are being played, this DP/FLEX pairing is almost required. While this may be the most obvious DP/FLEX paring, it does limit a coach's options in many ways. First, a DP is unlikely to be a top-flight pitcher, so the DP substituting for the FLEX or vice-versa is not feasible. Second, a pitcher gets a Courtesy Runner (assuming one is available) whenever she reaches base, and since a lot of my pitchers have been good athletes and hitters, I would rather them bat for themselves. The bottom line: I do not usually FLEX my pitcher unless she is my weakest hitter, though I may do so if we are deep in a tournament and my one dominant pitcher is tiring.
Another strategy is to field the strongest defensive team possible, making the weakest hitter in that starting nine the FLEX and pairing her with the best hitter available on the bench as DP and is particularly potent if there is a player on the team who is a great hitter but not a great fielder. This is the DP/FLEX pairing that I most often use, as it allows me to take full advantage of DP/FLEX substitutions and it has the advantages of keeping Courtesy Runners available for the pitcher and the catcher (assuming I am not FLEXing them).
There are also other pairings that can be used to great effect depending on the team composition. I have, on occasion, paired a DP who was not a good bunter with a FLEX who could bunt really well. Then I can insert the FLEX to bat if the DP comes up in a bunting situation, thus saving a bench player for future substitutions. This paring is most effective if I know going in that the game will be a defensive struggle and bunting to advance a runner sometime during the game could win it. Another strategy is to have the best utility player be the DP to make defensive swaps that much more effective. I have used this approach if I have a pretty deep defensive team and there is not much difference performance-wise between most of the batters.
Basically, the DP/FLEX allows a lot of creativity in managing the tactical side of the game. I am sure that there are plenty of team-specific DP/FLEX pairings that I have not even thought of that would give that team an advantage based on its personnel. I encourage every reader to think "outside the box" in utilizing the DP/FLEX specifically for their team, because it can be a huge advantage if managed right. In fact, if I manage against a team that does not use the DP/FLEX, I assume that the opponent either is not very deep talent-wise, is not managed well, or both. Either way, I feel like I have them over the barrel and that we are half way toward winning the game even before the first pitch is made.
BellaOnline Softball Subject List:
Coach´s Box
,
Health & Medical
,
History of Softball
,
International Softball
,
Organizations
,
Parents
,
Professional Softball
,
Reviews
,
Rules & Regulations
,
Scorekeeping
,
Stats & Analysis
,
Travel Ball
This site needs an editor - click to learn more!

You Should Also Read:
The DP and FLEX in Softball
Softball Substitutions and Courtesy Runners




Related Articles
Editor's Picks Articles
Top Ten Articles
Previous Features
Site Map





Content copyright © 2021 by Don McKay. All rights reserved.
This content was written by Don McKay. If you wish to use this content in any manner, you need written permission. Contact BellaOnline Administration for details.