Last-Minute, Clutter-Free Gift Ideas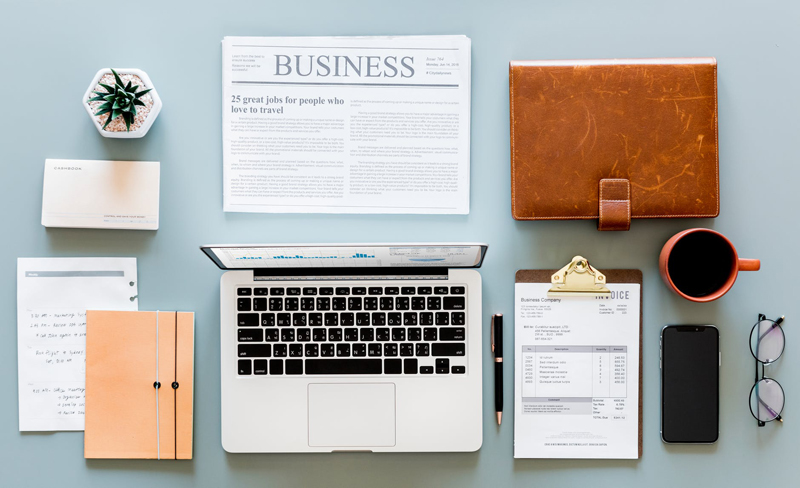 Come mid-December, if you're facing the prospect of having to do more shopping to find presents for everyone on your list, it can be tempting to give in to the last-minute gift ideas stores and catalogs suggest. (Among the recommendations I've seen in the past week: colorful hot water bottles, moose-head slippers, and very expensive hand-beaded Christmas tree ornaments.) The risk of such gifts, of course, is that they'll wind up as clutter in the recipient's home--not to mention that they can break your holiday shopping budget.

The good news is that with very little effort, you can find last-minute holiday gifts that don't require a trip to the mall or extravagant spending and that won't wind up in the back of someone's hall closet. Here are five easy-to-customize, easy-to-give presents for everyone on your list.

#1: Experiences
I'm willing to bet that most people would much rather receive the gift of an experience than another knick-knack. Experiences tend to be far more memorable than things, are very easy to customize, and, of course, take up no space. Furthermore, they can be inexpensive (or free!).

To create an experience gift, think about what your recipient enjoys and would like to do more of. For example, a foodie might enjoy dinner at a popular new restaurant, a cooking class, or a behind-the-scenes tour at a winery. New parents might appreciate a few hours of babysitting and a pair of movie tickets for an evening out sans kid. For a traveler? A personalized, guided tour of your town or city, including lunch or coffee at one of your favorite spots.

#2: Your Talents
It's true: I once gave my mother the gift of my time and organizing skill to overhaul her filing system. Sure, it wasn't the most glamorous present ever, and didn't fit neatly under the tree, but it made her files easier to use not only after Christmas but throughout the year.

Sharing your talents with those on your gift list can be a great way of giving presents that are meaningful, useful, and bound to make the recipients' lives easier and more enjoyable. Have a knack for cooking? Give a busy family a gift certificate for a week's worth of meals you'll prepare and freeze for them, allowing them to enjoy home-cooked dinners in the midst of a chaotic schedule. Handy with home repairs? Offer a friend a few hours of fix-it time to tackle whatever small jobs he's been putting off for months. Have an eye for style? Give someone the gift of your time as a wardrobe consultant and personal shopper.

#3: Subscriptions
One of my favorite gifts last Christmas was a subscription to Netflix, which gave me access to an endless stream of DVD rentals. GameFly offers a similar service for video games, allowing game aficionados to rent titles for as long as they'd like and then send them back when they're done. The music lovers on your list might enjoy a subscription to eMusic, which offers monthly downloads of MP3 from an extensive catalog. Google "food of the month clubs" to find near-endless options for monthly "subscriptions" to mail-order clubs offering beer, cheese, wine, hot sauce, coffee, cookies, and hundreds of other foods.

#4: Gift Cards
Gift cards have gotten a bad rap as being unimaginative, uninspired choices. Yes, it's true that gift cards can go very, very wrong: when they were in their mid-20s, for example, my cousins were baffled to receive cards for a clothing store aimed at significantly older women. But for people on your list who are hard to shop for or who you know would enjoy picking out something on their own, gift cards can be a great clutter-free alternative to trying to find the perfect thing.

If you do go the gift card route, do a bit of homework beforehand. Live in a different region from your recipient? Check online to be sure the store, movie theater, or restaurant chain for which you're buying a gift card exists in her area. Not entirely sure of your giftee's interests or likes? Go broad: a certificate from Amazon, for example, is something most people will be able to use, no matter what they enjoy.

If you want to be able to wrap up and present a gift card, buy an actual card. (Most retailers, whether online or not, offer physical certificates or cards.) Want to go the truly clutter-free, uber last-minute route? Look for an online retailer that offers electronic certificates, which can be e-mailed directly to your recipient.

#5: Charitable Donations
Finally, if their are folks on your list who are committed to a better world and enjoy donating to charity, consider giving them the gift of a contribution in their name. If you know the name of a charity your recipient feels strongly about, you can donate directly to it. Not sure which nonprofit your giftee would choose? Give a certificate to JustGive, a website that allows recipients to find and donate to the charities that appeal to them.

Charitable gifts are ideal for people you know well and know would appreciate being able to share the wealth. As a bonus, such gifts may be tax-deductible for you--and, of course, they provide much-needed boosts to nonprofits working to make lasting change throughout the year.

**********************
Put these five ideas to use to finish your holiday shopping with as little stress, clutter, and overspending as possible--and nary a colored hot water bottle in sight!
You Should Also Read:
GameFly
Amazon gift certificates
JustGive


Related Articles
Editor's Picks Articles
Top Ten Articles
Previous Features
Site Map





Content copyright © 2023 by Emily Wilska. All rights reserved.
This content was written by Emily Wilska. If you wish to use this content in any manner, you need written permission. Contact Kelly Jayne McCann for details.