The GameCube: A Console Review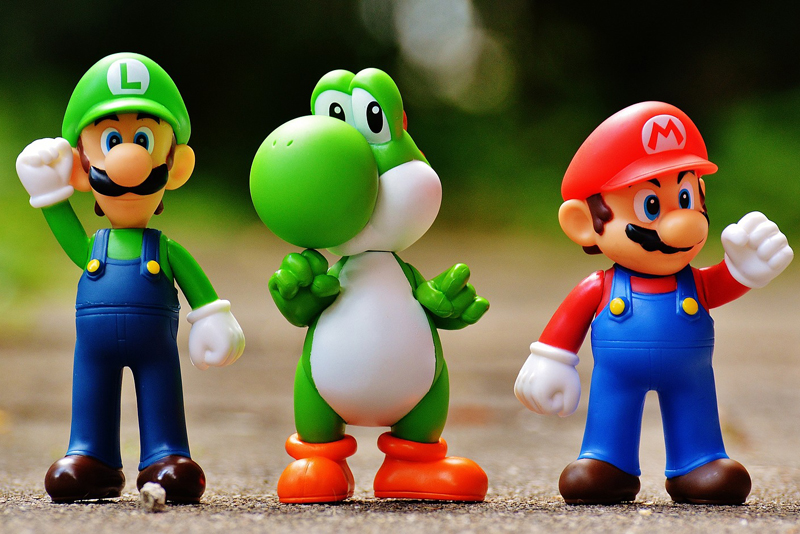 | | |
| --- | --- |
| | At first glance, it´s hard to take the Nintendo GameCube seriously. It´s so tiny! It´s like an oversized 6-sided die with little mini-donut-sized CDs. It´s sized well for little hands, for tucking into a bag and bringing along in the car. The size embodies all that is good and not-so-good (depending on your point of view) about this game system. |
It´s clearly a gaming machine. It´s not a DVD player, it doesn´t have the cool jukebox features of the XBox. It´s not meant for college students who would appreciate all of the functionality that the XBox and PlayStation 2 offers. The prime audience of Nintendo has always been the younger kids, and that´s where this system shines. It´s easy to use, it´s small and portable. Snap on a small screen, and the kids in the back seat can play Luigi´s Mansion all the way to grandma´s house. Going to see relatives for a long, boring visit? The GameCube comes along easily, plugging in to any TV set.
I´m a HUGE Zelda fan, but in general the games on Nintendo systems are geared towards the younger set. In Pikmin you´re playing with flowers, trying to rebuild your spaceship. In Luigi´s Mansion you´re sucking up ghosts to clear out the house. These games are fantastic for my under 5 nieces and nephews, and are games that adults can play with them without fear of excessive gore and violence. Me? I´d much rather be playing Halo on the XBox, with its amazing combat graphics and AI of your teammates, or be caught up in Final Fantasy X. As much as I have fun with the GameCube, it´s not what I turn on at the end of the day for my own fun.
Yes, there will be more adult games coming out for the GameCube in the future, but that´s not where its strength lies. No game system is *meant* to be everything for everyone. The GameCube is truly excellent for the younger set, and it shines in that area. That is where the designers concentrate, and it shows. We have all three (Xbox, GameCube, PlayStation 2) and the GameCube is always what the kids go running for. They play it for hours without any boredom. But for the adults, the games on the XBox and PlayStation 2 are far more enthralling. It all depends what you, personally, are looking for in a gaming system.
Buy the GameCube at Amazon.Com
You Should Also Read:
Walkthroughs


Editor's Picks Articles
Top Ten Articles
Previous Features
Site Map





Content copyright © 2022 by James Shea. All rights reserved.
This content was written by James Shea. If you wish to use this content in any manner, you need written permission. Contact Lisa Shea for details.