Interview - Being Human, Season 2 Actors Part 2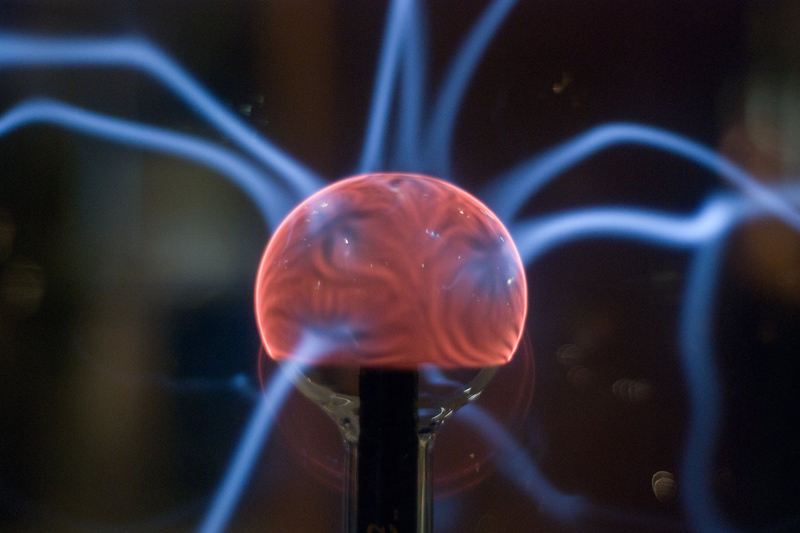 Now that season two of the North American version of "Being Human" is airing new episodes again, Monday evenings at 9 p.m. ET, we thought it might be nice to get an actors' eye view of what's coming up for our favorite supernatural trio: Josh the werewolf, Aidan the vampire and Sally the ghost. The following is the second part of an edited transcript of a press conference call arranged by the SyFy channel.

Q. Sam Witwer, why is it easier for Aidan to keep his dark side in check compared to other vampires?



Sam Witwer: Not knowing what other vampire shows are doing these days, or vampire movies, I haven't really watched them so I don't know how new the idea of a vampire trying to become a good guy is. But our take on it, with the whole drug addition analogy, is I think really fresh and cool. And that analogy, that metaphor, is alive and well this season in a big, big way...I like the fact that all things considered, if you take away the addiction, this is a principled guy. He wants to fight against it, but this year you do seem him embrace it a little bit. Kind of against his will. The thing that we have to remember is, in the first season, if he's trying to kick the habit in a drug addiction sense, well, the first thing he's got to do is stay away from his old drug buddies. And this season he can't, so we start seeing an older version of Aidan this year--and when I say older, we're going to see a worse version of him. We're going to see some of his old character traits that he had over the past 200 years start to resurface. We're going to learn firsthand why everyone seems to be afraid of this guy.



Q. Sam Huntington and Meaghan Rath, can you tell us something about your character's journeys and what we have to look forward to in the second season?



Sam Huntington: So Josh unknowingly scratched Nora. She's keeping it from him, and so at the end of the first episode they both turn into werewolves and Josh finds out. He was on a path to go back to medical school and that basically all comes screeching to a halt when he finds out that Nora is a werewolf, and his new trajectory becomes to try and find a cure for her. So, through doing that, it changes his relationship with Nora drastically, and Nora takes the news of being a wolf and the physiology of being a wolf very differently than Josh did. So the theme for the season is "temptation is a beast," but for Josh, really it's trying to keep the people he loves away from temptation of others and then himself being tempted. And it has very unfortunate results, so there you go.



Meaghan Rath: For Sally, when we first see her in season two, she's dealing with the consequences of missing her door at the end of season one, and what that means for her. She's acquired these new powers of being able to very briefly touch things, which was a result of missing the door, they think. And she meets some new supernatural beings that introduce her to different powers, one being possession, which takes her down a very dark path, because it is very addictive. Really, her trajectory of the season is trying to fight or give in to this temptation, to this new vice she's discovered, and what that brings to her and how that breaks her down. 



Q. Have you guys ever watched the British version of the show? Is this coming season a chance to break away from the original?



Sam Witwer: We as actors didn't watch the British series when we were shooting our first season because we wanted to do our own thing. We wanted to make sure that ours was its own animal. And then afterward we watched it. We watched everything. I love their show and I truly dig on it, and I got Sammy and Meaghan started by buying them the box sets for season one. And you know we're all into it, but our writers hate it. No, just kidding. Our writers, for the same reason that we avoided watching season one, they've avoided watching season two because they want season two to be its own animal. So there is a little bit of crossover here and there, in terms of different things happening sometimes in similar ways. But it's really coincidental, considering our writers didn't even know. So it's interesting, whenever something would happen that was similar, I'd read it in the script and laugh. 



Meaghan Rath: [The two shows] are founded on the same situations, they're both the same show. But that's okay with me. I don't mind that because I also, like Sam was saying, I'm a huge fan of the British one. And I'm very positive in the second season that it does differ in a huge way. We're the same family but different cultures, and I'm happy to be associated with them and I'm excited for the day that we actually meet. 

Sam Huntington: Yeah, me too. I really want to meet them. I think also we'd probably be singing a different tune if it was more negative...the people who are fans of the BBC series or were first fans of the BBC series have really embraced our show. And I think if they were really hating on it, we'd be ready for them to be like, uh guys, you know we are our own thing. 


You Should Also Read:
Being Human, Season 2 Actors Part 1


Related Articles
Editor's Picks Articles
Top Ten Articles
Previous Features
Site Map





Content copyright © 2021 by Helen Angela Lee. All rights reserved.
This content was written by Helen Angela Lee. If you wish to use this content in any manner, you need written permission. Contact Helen Angela Lee for details.