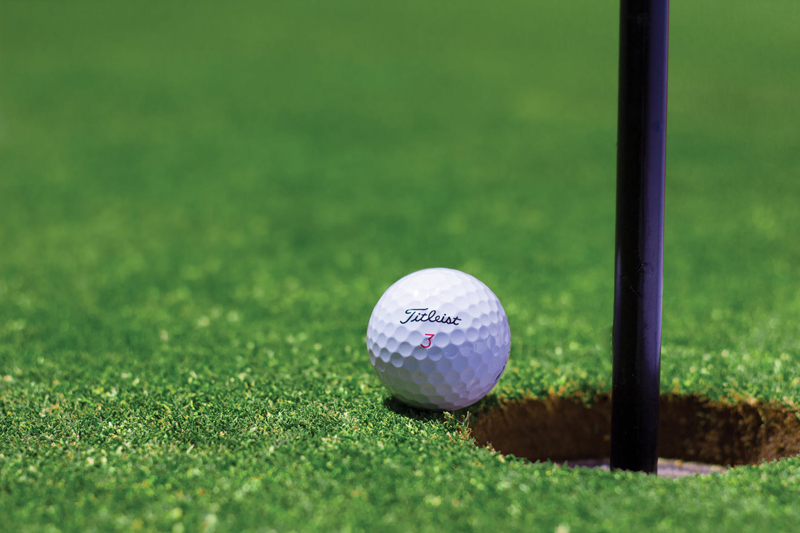 Seems with winter here and golf is not on everyone's mind up in the northern regions our January Golf Magazines came up with crazy stuff to entertain the masses. This is David Feherty's Golden Ferret awards. David has a weird sense of humor as he denotes the ferreting out the good, bad and crazy in the golf world this past year. The ferret is a sly animal related to the polecat and are used for hunting rabbits in some countries. To me they just look like an overgrown rat with a fancy fur coat. I suppose David used this animal as the saying goes ferreting hunting the unusual.

The Golf Magazine used three pages to cover the many awards David handed out for 2009 with his own wit explaining his choices. David started this off with a cool cat named Ryan Moore because he played the whole season without a single sponsor's name plaster all over his clothing and even won a tournament. Of course he had to mention Tiger Wood for being the comeback ferret after his knee surgery. The funny one on this page was John Daly as the shrinking ferret wearing pants it Technicolor as his weight went up and down.

He gave the Mickelson's the Family ferret with both his wife and mother undergoing breast cancer treatments. He sends them all his love and show inspiration to many. He gives Sergio Garcia the concrete monkey for not winning a major victory but thinks he has talent and should win more than one. The shout or shot of the year went to Y. E. Yang as he beat Tiger in the PGA Championship. Another award went to Angel Cabrera for wining two majors this year.

I loved this won as future ferret went to Michelle Wie for her first win in November but more for her play in the Solheim Cup when she was great. Another of my favorites went to olden ferret Tom Watson for his play on the Open Championship at Turnberry. I thought Tom played like his younger day but it finally got to him as he was exhausted and the final shots did not fall. Both of these two players I have followed for some time as Michelle started out so young and Watson for a long time was a winner.

David's Golden award went to PFC Brendan Marrocco who while in Iraq came in contact with a roadside bomb where he lost all four limbs and an eye. He was at the AT&T Congressional tournament and David met Brendon as he tells David that he will play in his Golf Tournament. David was inspired and hopes to find a place for him. The last and funny one was Player of the Year to Barack Obama and I assume tongue in cheek to takes the Heisman Trophy and the Vardon Cup. I have added probably since he got the Nobel Peace Prize.

David has a very funny sense of humor about golf and has had many articles in this magazine. I have seen him announcing on several golf tournaments and seems to be the next McCord who also sees the funny side of golf. If your winter gets boring and you want some golf stories pick up the January issue of Golf Magazine you will find some interesting help with your game, equipment and some good articles to wile away the winter blues. You can always head south to find some interesting golf courses to keep you game in shape

You Should Also Read:
magazine


Related Articles
Editor's Picks Articles
Top Ten Articles
Previous Features
Site Map





Content copyright © 2019 by Letta Meinen. All rights reserved.
This content was written by Letta Meinen. If you wish to use this content in any manner, you need written permission. Contact Sandy Eggers for details.