RICE and other First Aid Guidance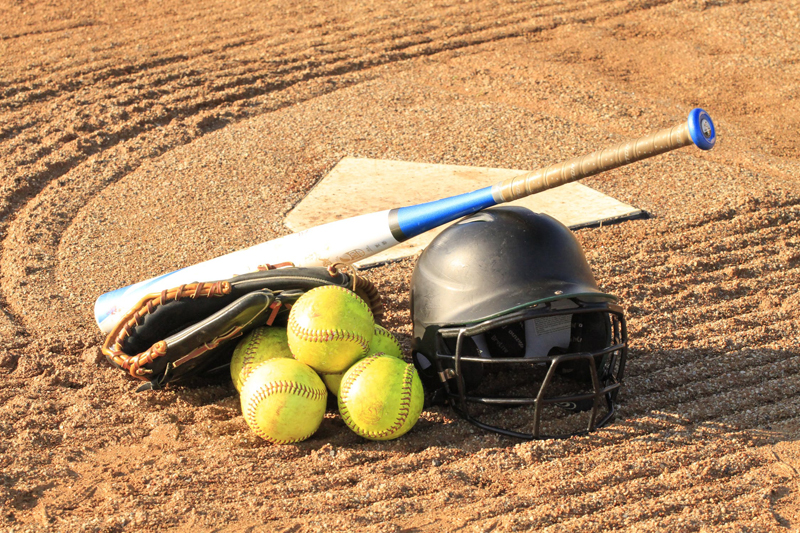 For a non-contact sport, Softball provides plenty of opportunities for bumps, bruises, scrapes, sprains, strains, broken bones, and other injuries. Rec league and travel coaches may not be formally trained medical experts, but they are often first on the scene when a player gets hurt and must make a judgment on how serious the injury is. Proper decisions and treatments will not only put the injured player (and her parents) at ease, but can also be a factor in how quickly the player returns.
First, some disclaimers. I'm not a doctor, nurse, EMT, or other health professional. I have two sisters who are RNs who provided guidance for this article, and I have had basic First Aid training through the US Navy. So, take the guidance that follows with a grain of salt (no lawsuits saying, "But Coach Don said to…" please!). The basic overall advice I can give you is "When in doubt, err on the side of caution."
OK, let us start with basics: What is the difference between a serious and minor injury? Often, it is hard to tell, unless a bone is poking out of the skin or an eyeball is dangling from its socket or something that is an obvious emergency. If a player is in obvious pain, then start by assuming it is a serious injury. Begin the RICE regimen (Rest, Ice, Compression, and Elevation) and have the player go to the dugout and take a break.
Here is where knowing your players helps with your judgment. Some players may never complain about pain, so if they are in tears you know that they are probably hurt bad enough to take a sit. I have had other players who never seem to not be in pain, and the slightest bump will put them into a tailspin. Again, if in doubt, err on the side of caution and treat it as a serious injury if you are not sure, but knowing player personalities can definitely help you determine the seriousness of the injury.
For specific softball-type injuries, I use the following approaches.
If a player's arm is sore from throwing, I tell them to just make easy throws for the rest of practice unless they are in such discomfort that they are having a hard time continuing (then it is time for R-I-C-E).
If they get cut or abrasions from sliding or whatnot, I treat the bleeding (you do have a fully stocked first-aid kit at every practice, right?), and let them chill on the bench for a couple of minutes. If possible, I get them back on the field as soon as possible, but I'll tell them not to slide or dive for the rest of practice.
A sprain or strain can occur when sliding into a base, or sometimes if a player just plants wrong or moves wrong. A sprain is an injury that to the ligaments or cartilage that attaches bone to bone. A strain involves the muscles and tendons (they attach the muscles to the bone) and usually is caused by a twisting motion. Both can be very painful initially, and both can feel about the same when they occur. Sometimes a player can "walk it off" (again, know your players), but when in doubt, R-I-C-E is the way to go. Once a player has ice on her, I will generally shut her down for the day unless she insists that she's OK, and even then, I'll usually consult the parents at this point. When wrapping a strain or sprain, use the figure 8 wrap (one loop of the "8" above the joint, and one loop below the joint).
Anything other injury besides the above, and I R-I-C-E immediately, and the player is down for the rest of practice or the game.
Bottom line, R-I-C-E, common sense, caution, and communication with the parents, and you should be able to handle any common injury on the field.
BellaOnline Softball Subject List:
Coach´s Box
,
Health & Medical
,
History of Softball
,
International Softball
,
Organizations
,
Parents
,
Professional Softball
,
Reviews
,
Rules & Regulations
,
Scorekeeping
,
Stats & Analysis
,
Travel Ball
This site needs an editor - click to learn more!


Related Articles
Editor's Picks Articles
Top Ten Articles
Previous Features
Site Map





Content copyright © 2022 by Don McKay. All rights reserved.
This content was written by Don McKay. If you wish to use this content in any manner, you need written permission. Contact BellaOnline Administration for details.