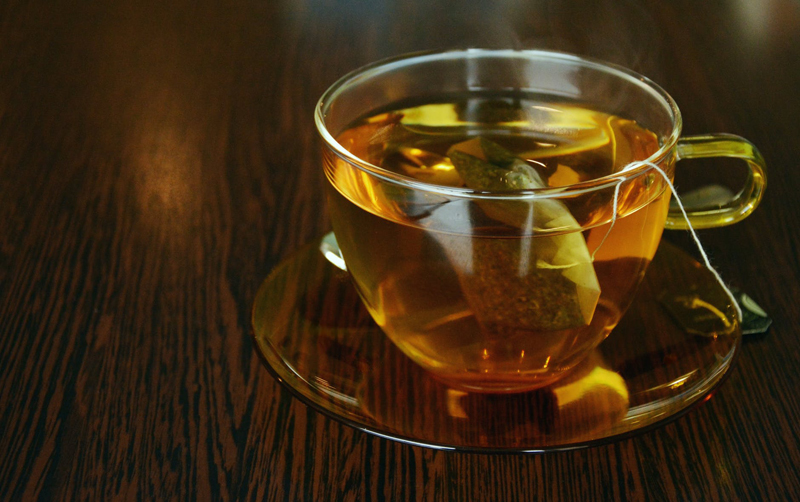 Antioxidant Tea Table

You may or may not have known that January has been named to be National (United States) hot tea month. Hot tea boosts your immune system and helps you build a line of defense against the flu. But did you also know that you can set your tea table with many defenses? Did you know that spices have recently been named as immune boosters too?

It is true, not only can you engage your immune system with tea; spices have shown that they contain measurable defense antioxidants as well. There are now at least seven spices that are dubbed "super-spices"; here I will highlight just four of them. I will also pass along two extremely easy recipes that you can use for a simple buffet meal or even a fancy high tea table.

Starting out with spice that is considered the ultimate highest in antioxidant levels is the very common and the very available cinnamon! Just like tea, cinnamon contains naturally occurring compounds. These compounds are known as polyphenols. These compounds can do so much for us health-wise. Polyphenols aid in anti-inflammatory properties, and also help to balance insulin and regulate blood sugar levels.

Try to include cinnamon on your oatmeal or perhaps mix ½ tsp. into your cup of tea. Cinnamon also goes well into many baked goods and even stews.

The second that ranks high on the antioxidant list is that of the spice ginger. This spice comes from a root. This root has been used in cooking and baked goods, and continues to have a long "medicinal" history with many. Used as a home remedy for headaches and upset stomachs. It can be mixed in ground form into drinks and tea. Ginger also has shown promise in the anti-inflammatory realm for arthritics.

The third spice that I will highlight is dried oregano leaves. Oregano is also another readily available spice. Oregano contains the naturally occurring compound of rosmarinic acid. This compound, like black tea has been shown to inhibit bacterium growth. This simple spice may aid in protecting you against getting an ulcer. Your mother or grandmother may have been using this spice in her sauces for many years. And while they may have mentioned to eat your meal, it's good for you, little did they really know!
So sprinkle away! Spice up your pastas and your pizzas for extra protection and pizzazz!

The fourth spice that I will bring to light is the yellow curry or tumeric. Tumeric is found in the curry spice and is considered highly concentrated. There are many, many studies that have curry at the base of the study. Super-rich in antioxidants; suggest that the spice has the ability to safeguard our brains. Add a sprinkle to some tomato soup or even dust some over your hot popcorn!

Here are two very super simple recipes that you can make to help protect you during this season of flu while tasting delish and adding super tastes to a tea buffet!

Devilish Curry Eggs
Here is what you need:

1 dozen eggs
2/3 c mayo.
1tbsp lemon juice
1 tsp of yellow curry
½ tsp ground dry mustard
Dash of salt & pepper

Here's what you do:

*Make hard-boiled eggs they way you normally make them.

Next,

Cut your eggs lengthwise, and gently scoop out cooked egg yolks.
Place the yolks in a mixing bowl.
Mash yolks with fork or masher. (I use a fork, our family enjoys chunky-type filling-if you like very fine yolk continue to use a masher)

Now, add all the above ingredients. Mix until you achieve the consistency you would like.

Finally, fill your egg whites. I fill with a spoon, while other cooks enjoy piping in with decorator nibs and bag.

Refrigerate the deviled eggs, before serving can decorate with chives or with thinly sliced green olive.

Oregano herb spread

Here's what you need:

1 pkg. of cream cheese
2tbsp of milk
1 tsp of dried oregano
1 tsp of dried thyme
¼ tsp garlic powder (do not use garlic salt-too salty!)

Here is what you do:
Mix all ingredients together and then refrigerate for several hours. That's it!
Serve with crackers or faccia-type breads or can spread on celery sticks. These two recipes, set on pretty plates or fancy service-ware will definitely add spice to your tea table.

So "amp-up" your immune system with your fabulous tea and treats party!

You Should Also Read:
January is National Hot Tea Month
Immune Booster Tea


Related Articles
Editor's Picks Articles
Top Ten Articles
Previous Features
Site Map





Content copyright © 2022 by Mary Caliendo. All rights reserved.
This content was written by Mary Caliendo. If you wish to use this content in any manner, you need written permission. Contact Mary Caliendo for details.