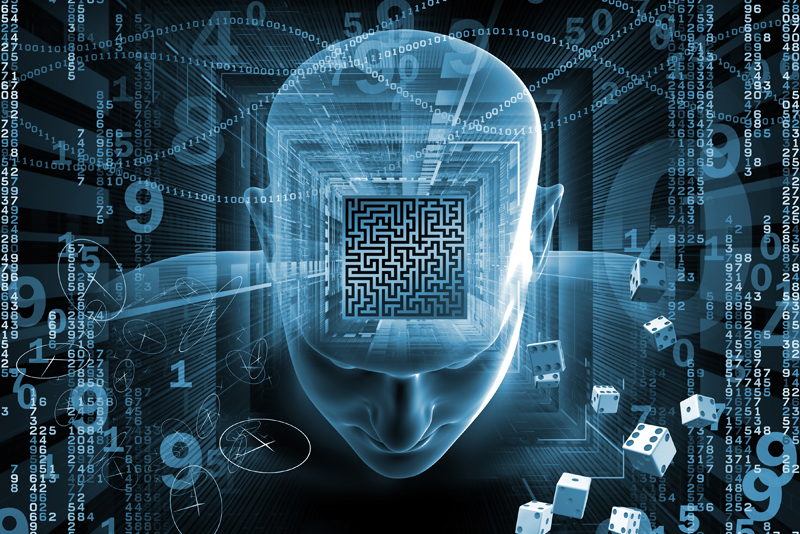 Serial killer Hamilton "Albert" Fish was known as the Vampire of Brooklyn, the Werewolf of Wysteria, and the Gray Man. This evil creature was born May 19, 1870 in Washington, D.C. to a father of 75 and a mother of 32.

Fish's father died of a heart attack when the boy was very young, and his mother was unable to support the family. Fish went to live in an orphanage where he and the other boys were whipped and beaten on a regular basis.

Albert found that he not only enjoyed watching the other boys enduring physical pain, but he also immensely enjoyed receiving his own beatings.

At 12 years of age, Fish was again living with his mother and hanging out with a young telegraph boy who taught him the disgusting practices of drinking urine and eating excrement. He also enjoyed frequenting public baths where he could watch boys undress.

Albert Fish began to compulsively write obscene letters to women. In 1890, he moved to New York City, became a male prostitute, and began raping young boys.

Eight years later, he married a woman nine years younger than himself, and they had six children. He worked as a house painter, and continued to molest boys less than six years of age.

Enjoying being beaten and whipped, Fish would frequent brothels and pay women to physically abuse him.

In 1910, Fish attacked a boy in Wilmington, Delaware. In 1919, he stabbed a boy in Georgetown, Washington, D.C.

Eventually, in 1917, Albert's wife left him and their children for a mentally handicapped handyman who had been staying in the Fish home.

Fish believes that John the Apostle and God began talking to him at this time, telling him to stick needles into his own groin. At first, Fish would remove the needles, but after a time they were imbedded too deeply to take out. He also claimed God was telling him to torture and castrate little boys.

In May of 1928, Albert answered a classified ad placed by teenager Edward Budd of Manhattan. He arrived at the Budd home, claiming his name was Frank Howard and that he was a farmer looking for a farmhand.

After meeting Edward's ten-year-old sister Grace, Albert lost interest in Edward although he agreed to hire him and said he would send for him in a few days.

A few days later, Fish returned to the home. His grandfatherly ways incited trust in the family, and they let him take Grace away that evening to an alleged birthday party for his niece at his sister's house located at Columbus and 137th Street. She walked down the sidewalk in her white silk confirmation dress holding the hand of the old gentleman. Grace Budd was never seen again.

Attempts to track down Frank Howard produced no results, as this person did not exist. There was no house located at Columbus and 137th Street. No clues were found for a very long time.

For six years, the family had no idea what had happened to their little girl. Then, in November of 1934, Grace's mother received a horrifying letter from Albert Fish as follows:

"Dear Mrs. Budd. In 1894 a friend of mine shipped as a deck hand on the Steamer Tacoma, Capt. John Davis. They sailed from San Francisco for Hong Kong, China. On arriving there he and two others went ashore and got drunk. When they returned the boat was gone. At that time there was famine in China. Meat of any kind was from $1–3 per pound. So great was the suffering among the very poor that all children under 12 were sold for food in order to keep others from starving. A boy or girl under 14 was not safe in the street. You could go in any shop and ask for steak—chops—or stew meat. Part of the naked body of a boy or girl would be brought out and just what you wanted cut from it. A boy or girl's behind which is the sweetest part of the body and sold as veal cutlet brought the highest price. John staid [sic] there so long he acquired a taste for human flesh. On his return to N.Y. he stole two boys, one 7 and one 11. Took them to his home stripped them naked tied them in a closet. Then burned everything they had on. Several times every day and night he spanked them – tortured them – to make their meat good and tender. First he killed the 11 year old boy, because he had the fattest ass and of course the most meat on it. Every part of his body was cooked and eaten except the head—bones and guts. He was roasted in the oven (all of his ass), boiled, broiled, fried and stewed. The little boy was next, went the same way. At that time, I was living at 409 E 100 St. near—right side. He told me so often how good human flesh was I made up my mind to taste it. On Sunday June the 3, 1928 I called on you at 406 W 15 St. Brought you pot cheese—strawberries. We had lunch. Grace sat in my lap and kissed me. I made up my mind to eat her. On the pretense of taking her to a party. You said yes she could go. I took her to an empty house in Westchester I had already picked out. When we got there, I told her to remain outside. She picked wildflowers. I went upstairs and stripped all my clothes off. I knew if I did not I would get her blood on them. When all was ready I went to the window and called her. Then I hid in a closet until she was in the room. When she saw me all naked she began to cry and tried to run down the stairs. I grabbed her and she said she would tell her mamma. First I stripped her naked. How she did kick – bite and scratch. I choked her to death, then cut her in small pieces so I could take my meat to my rooms. Cook and eat it. How sweet and tender her little ass was roasted in the oven. It took me 9 days to eat her entire body. I did not *&%$ her tho I could of had I wished. She died a virgin.[5]"


Mrs. Budd was unable to read, so her son read the vile epistle to her. I can't imagine the pain the family must have endured at reading and hearing those words. To have suffered the terrible pain of their daughter's disappearance, unable to find out where she might be or what fate she had suffered for six years, and then to receive a letter such as this describing in such detail the atrocities committed upon your little girl would have been more than a parent could bear I would think.

Fortunately, though, this letter was the undoing of Albert Fish, and led to his capture soon afterwards.

The letter was delivered in an envelope that had an emblem for the "New York Private Chauffeur's Benevolent Association" printed on it. Through this clue, lead investigator William F. King was able to track down the rooming house where Fish had been staying. King waited until Fish returned for a check being held for him at the rooming house, and was able to arrest him for the kidnapping and murder of Grace Budd.

Albert Fish confessed to many more murders of children, "at least a hundred." Fish claimed to have lived in 23 states, killing at least one child in each. His confession was full of such unspeakable crimes that only an extremely edited version could be released to the public. He seemed to enjoy telling the goriest of details of what he called his "blood thirst" and "need to kill."

His many child victims included that of a small boy, Billy Gaffney, murdered on February 11, 1927. Gaffney was playing on the roof of an apartment house with his friend, Billy Beaton. When Beaton was questioned about Gaffney's disappearance that day, he said that "the boogeyman took him."

A witness also reported that Fish had been on a Brooklyn trolley with the boy on that afternoon. The boy was crying for his mother. Gaffney's body was never found.

Gaffney's mother visited Fish in Sing Sing in an attempt to find out about her son's last moments on earth. I think she would have been better to have not known as Fish was as horribly explicit as he had been in the letter to Grace's mother. Part of his confession included the details of the stew made with onions, carrots, turnips, celery, and Billy's "ears, nose, pieces of his face and belly, his monkey and pee wees . . . and a nice little fat behind to roast in the oven."

In July of 1924, Fish grabbed eight-year-old Francis McDonnell from outside the child's home in Staten Island. When the boy was found in the woods a short time later, he had been savagely attacked by "the gray man," although his murderer was not identified until years later when Fish confessed to his atrocities.

During his trial, Fish's children claimed that their father would consume huge quantities of raw meat during the full moon each month. He collected published information on cannibalism and carried it on his person at all times.

Fish was sentenced to death and sent to Sing Sing in 1935. He waited with excited anticipation for his electrocution on January 16, 1936. He was quoted as saying it would be "the supreme thrill of my life."

One witness to the execution claimed it took two "jolts" before Fish died because the electricity was short-circuited due to the 29 needles found in Fish's pelvic region.

Albert Fish embodied pure evil. He was evil made flesh. The atrocities committed by human beings to each other are, perhaps, the most appalling of all transgressions. Especially when the victims are innocent, young children who still trust in the goodness of adults.

Insane? Maybe. If a human being was possessed by such an evil as living within Albert Fish, how could one remain sane?

References:

https://www.trutv.com/library/crime/serial_killers/notorious/fish/index.html

https://en.wikipedia.org/wiki/Albert_Fish

https://www.prairieghosts.com/fish.html



Related Articles
Editor's Picks Articles
Top Ten Articles
Previous Features
Site Map





Content copyright © 2023 by Deena Budd. All rights reserved.
This content was written by Deena Budd. If you wish to use this content in any manner, you need written permission. Contact Deena Budd for details.