Report from 2010 SoCal ASA Annual Meeting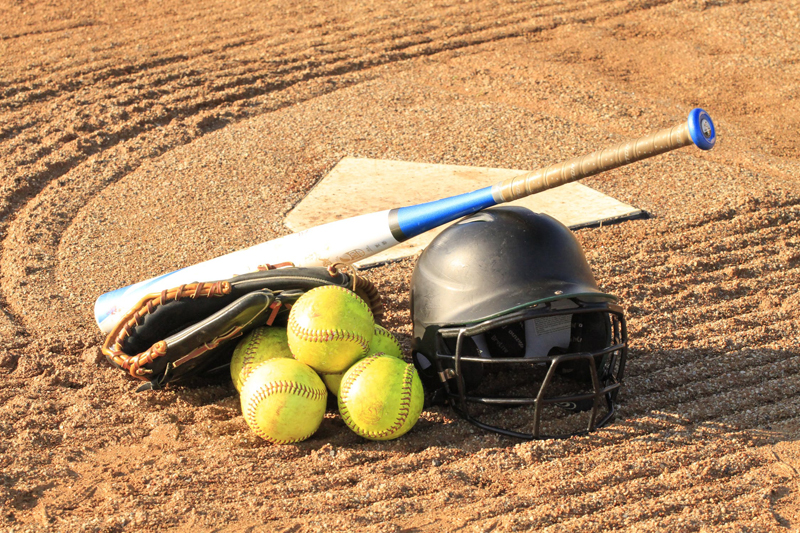 I attended the Southern California ASA Rec League Annual meeting on 10 January 2010. Being the uber-Softball geek that I am, I love going to these events. I love checking out the vendors, rubbing elbows with our District Commissioner, schmoozing with coaches from other leagues, and getting plugged into new rule changes, coaching philosophies, and fundamental techniques. It is a reminder that the Softball season is right around the corner, and soon I'll be practically living on the Softball fields. I highly recommend attending your local conference next year! Unfortunately, I missed the travel ball meeting due to personal reasons, so the reader will have to wait until next year for my report on that.
First, some statistics. Southern California is ASA's largest region, fielding over 180 girls Fast Pitch Recreational leagues containing over 52,000 players. Last year, SoCal ASA sent 75 teams to Western Nationals, yielding five top-4 finishes and 2 national championships. Over 600 league officials and coaches attended the Annual Meeting, resulting in standing-room only for most workshops and brunch (fortunately, I got a seat!). As I said above, it is hard not to get excited being around so much positive Softball energy!
I attended three workshops: "How to Handle League Issues", "2010 Rule Changes", and "League Bylaws/Rules". Additionally, there was a lot of good info put out at brunch.
"How to Handle League Issues" was an interesting meeting, particularly if one is a board member as I am. We went over real-life case studies of issues and dramas that had occurred in the past for various local leagues. I just have to say, as bad as the drama can be on my own local board, we have NOTHING on other leagues (Thank God!). The big take-away from this workshop is that boards must follow "Due Process", loosely defined as everyone having the right to be heard and a right to impartial judgment. As long as due process is followed, then board decisions will usually be backed up if parents appeal the decision to the local ASA District Commissioner. Parents can appeal through the district commissioner to the National Board if they so desire, so it is important that "due diligence" is provided to all sides in a disagreement from the start.
I already covered the major rule changes in a previous article (see "Related Articles" below), however, I got some explanation on why there was a big emphasis on defining parts of the bat in this year's rules update. For bats purchased in 2010 and after, bats can only be marked with identifying marks (i.e. the player's name or initials) on the knob or the endcap of the bat. Manufacturers can also put a laser ID on the taper of the bat. Any other marking on the bat will be considered altering the bat and therefore make the bat illegal. I also got clarification on the new "electronics" rule: stopwatches and electronic scoring devices are still allowed – the rule change is focused on keeping video equipment out of the dugout.
Brunch was tasty, but I was disappointed that I didn't win anything in the raffle. In hindsight, though, maybe I should be thankful because the guy sitting next to me won some pretty pink cleats. There were several speakers from the national scene that were happy they were in San Diego on this January day where the temperature was in the high sixties. There was also a bunch of SoCal-specific information put out, such as ASA day at the LA Angels ball park, local coaching clinic dates, and the SoCal Players Association Scholarship fund for college players (check to see if your local ASA region also has such a program).
The "League Bylaws/Rules" workshop was interesting, and put out a lot of good information on when and how to modify a league's bylaws. The Bylaws are considered the legal business rules for your league, should be followed to the letter, and should be filed with your state (here in California, it must be filed with the Department of State). They should be separate from local playing rules and operating rules, which typically change from year to year (at least in our league). If a league's bylaws are not followed by its board, then lawsuits can happen.
Again, if you get a chance to go to next year's meeting in your region, go! It definitely is a day well spent and gets one fired up for the upcoming Softball season!
BellaOnline Softball Subject List:
Coach´s Box
,
Health & Medical
,
History of Softball
,
International Softball
,
Organizations
,
Parents
,
Professional Softball
,
Reviews
,
Rules & Regulations
,
Scorekeeping
,
Stats & Analysis
,
Travel Ball
This site needs an editor - click to learn more!

You Should Also Read:
Major ASA Rule Changes for 2010




Related Articles
Editor's Picks Articles
Top Ten Articles
Previous Features
Site Map





Content copyright © 2022 by Don McKay. All rights reserved.
This content was written by Don McKay. If you wish to use this content in any manner, you need written permission. Contact BellaOnline Administration for details.