Lessons for Kids on Valentine's Day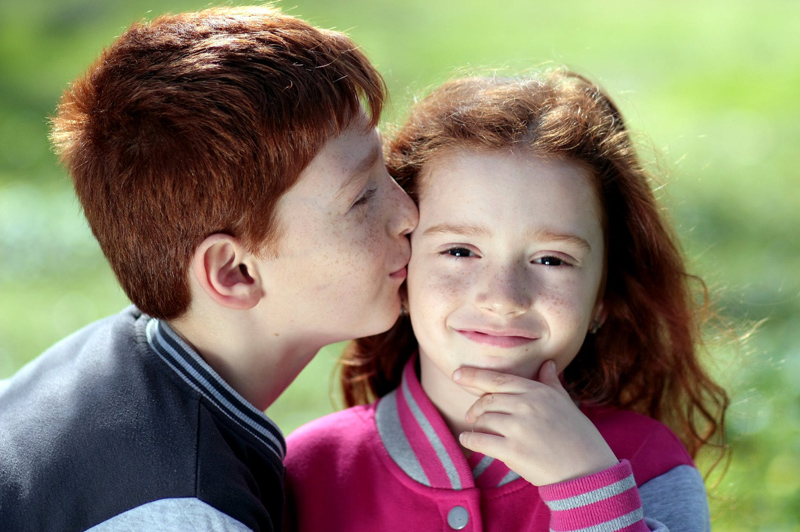 Traditionally, St. Valentine's Day's is a celebration of romantic love. However, the February 14th holiday has evolved to include universal love and appreciation. Husbands and wives exchange Valentine's Day cards, but so do parents and children. Moreover, young children often give all their classmates cards and candy simply because it's the nice thing to do. Most of the time for kids, St Valentine's Day is a fun, candy filled, frivolous day but it can be more.

As a family, plan a fun arts and crafts day to make heart shaped Valentine cards to give away. St Valentine's Day will have a greater meaning to your kids if you teach them how to send out love and appreciation to those who need it the most. Here are some suggestions for your family's very own "Make a Heart, Give a Heart" campaign:

Nursing Homes – Many elderly nursing home residents receive few or no visitors at all. Brighten up their day by dropping off Valentine cards to be distributed to those without regular visitation. Contact the facility ahead of time to confirm delivery acceptance and to get any special instructions such as no glitter, sweets, etc.

Hospitalized Children – Many terminally ill children spend more time in the hospital than at home with their families. A special Valentine to let them know others care about them is a great gesture from one child to another. Check for organizations that routinely accept donations and care packages and join their efforts. If local, personal delivery of your child's homemade cards maybe permitted.

Local Charities or Outreach Programs – Some charities run outreach programs to feed shut- ins and the homeless. Find one in your area that would be a good fit for your family project.

Children in Orphanages – While the United States has opted for the foster care program in place of orphanages, there still are many such facilities around the world. Teaching your children to reach out to others in need, even if it's just to offer a kind word, will be a valuable lesson. After all, a kind word written on a heart-shaped card, even from a stranger, is like giving a hug from half way around the world.

If you're still not sure where to start, find out if your child's school sponsors any organizations that reach out to the local and global community. Many churches also support different local and global programs designed to let those in need know they are not alone. Another area to donate cards and care packages is to those currently in harm's way in the military.

Hopefully, your family's "Make a Heart, Give a Heart" campaign will inspire your kids to stay engaged in the different programs year round. They may also want to involve their friends, neighbors and classmates in their charitable efforts. Seeing your kids work so hard for the benefit of others will warm the heart, and that may be the best Valentine's Day gift a parent could ever hope to receive.



Related Articles
Editor's Picks Articles
Top Ten Articles
Previous Features
Site Map





Content copyright © 2022 by Nina Guilbeau. All rights reserved.
This content was written by Nina Guilbeau. If you wish to use this content in any manner, you need written permission. Contact Nina Guilbeau for details.