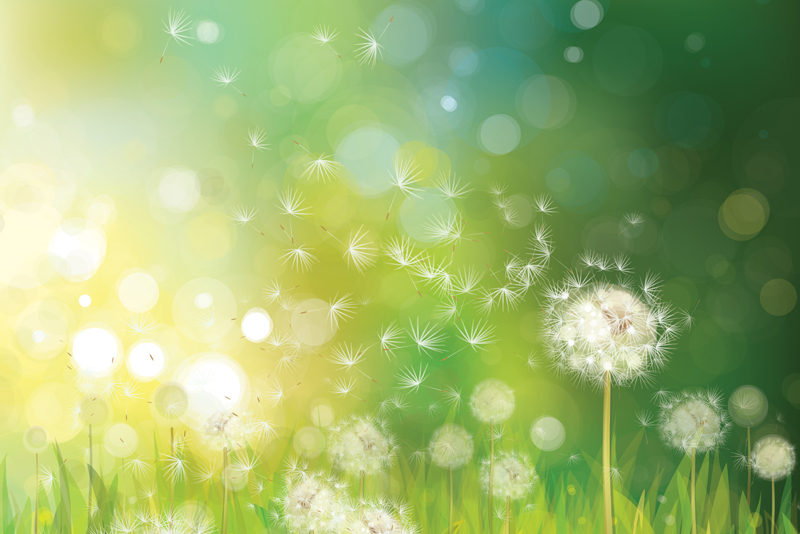 Allergy sufferers are supposed to get a break during the winter but more than 40 million Americans suffer with symptoms even when the snow is flying outside. Their symptoms are triggered by indoor allergens.

The tricky part for those with winter allergies is telling whether symptoms are caused by cold or indoor irritants. Look for these differences to tell whether you have a cold or are experiencing winter allergies:

•Nasal secretions: clear with winter allergies; discolored with a cold.
•Duration of symptoms: weeks with winter allergies; 1-2 weeks with a cold.
•Type of symptoms: itchy eyes and throat with winter allergies; chills and body aches with a cold.

Winter allergy symptoms occur because we spend the majority of our time indoors with irritants like pet dander, dust mites, mold and mildew. Some of these indoor allergens are at higher levels during the winter which increases your exposure.

For instance, there may be more pet dander in your home because pets may spend additional time inside during the winter months. Cooler temperatures may give rise to more mold and mildew growth in damp areas like bathrooms and kitchens.

Mold thrives in soil in houseplants and anywhere where there is moisture. Because mold loves humidity, keep yours at 35 percent to 45 percent.

Dust mites are another major winter allergy irritant. Dust mites are microscopic organisms that enjoy dining on human skin that flakes off and lands in various places, but especially bedding and mattresses.

How to minimize winter allergies

•Keep indoor allergen levels down by mopping, sweeping, vacuuming and dusting often.
•Reduce mold and mildew levels by cleaning frequently with a dilute bleach solution in damp areas like bathrooms. Don't leave damp towels or clothing around.
•Wash bedding items, including sheets, pillowcases and blankets, twice a month in water that's 130 degrees or higher to reduce dust mites.
•Boost your immune system by eating foods rich in folate (fortified grains, spinach, asparagus and broccoli) and getting 400 mg. from a supplement. In studies, folate reduced symptoms by 31 percent and wheezing by 40 percent.
•Practice saline nasal irrigation to reduce nasal irritation and congestion. Try a Neti Pot or a simple saline spray, available at drug stores.
•Bring indoor humidity up with a humidifier which may help minimize irritated nose and throat. Humidity levels between 35-45 percent are best.
•Take your allergy meds regularly to relieve symptoms of itchy eyes, sneezing and nasal congestion. Remember that managing your allergies is easier if you take your medication before symptoms appear.
•Reduce your alcohol intake. Two drinks a day increase your chances of having year-round allergies.

Consider seeing an allergist if your symptoms continue to interfere with your daily activities.





















Related Articles
Editor's Picks Articles
Top Ten Articles
Previous Features
Site Map





Content copyright © 2018 by Sheree Welshimer. All rights reserved.
This content was written by Sheree Welshimer. If you wish to use this content in any manner, you need written permission. Contact Sheree Welshimer for details.