God's Name - Jehovah-Sabboath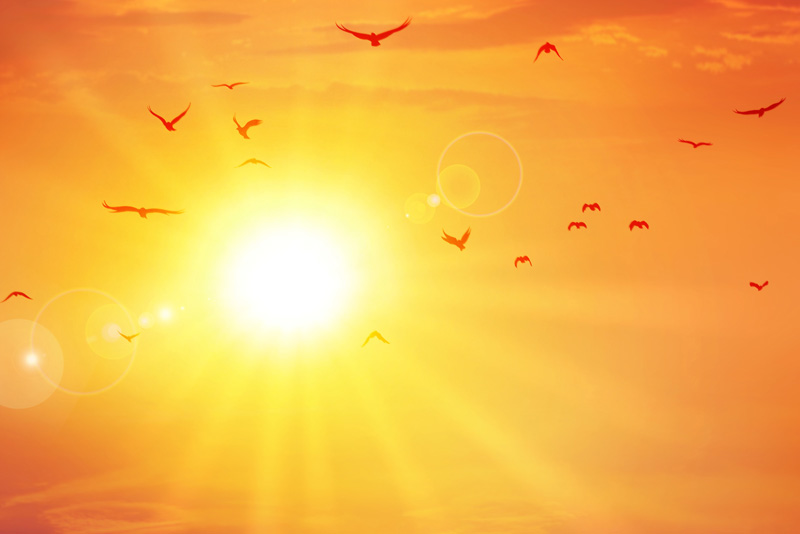 Jehovah-Sabbaoth means the Lord of Hosts. What is meant by Lord of Hosts? Most of us have a pretty good idea of what Lord means. The dictionary gives this meaning; "one having power and authority over others, or a ruler by heredity or preeminence to whom service and obedience are due."
In the Bible, the book of Genesis tells us that God created the heavens and the earth by His voice. In the same way, He went on to create everything within the heavens and the earth. He created every man and woman and every being in His universe. I think we can agree that God fits the description of Lord. As Creator, He has all the power and all of the authority.
What are Hosts?
After Jesus' birth, an angel appeared to shepherds in the fields announcing the "good news of great joy" that the Christ had been born. Then what is described as an army of the troops of heaven appeared praising God and saying "Glory to God in heaven." (Luke 2:8-15) This army of angels was the heavenly host. They were illuminated with God's glory and filled the sky. This would have been quite a sight and imagine the sound of thousands of angels announcing in unison, "Glory to God in heaven."
In the Old Testament there is a story of this amazing army belonging to God. It is in 2Kings chapter 6. During the night, an enemy army had surrounded the city of Dothan, where the prophet Elisha was staying. Early that morning Elisha's servant, we'll call him Gehazi, woke up and saw that the city was under Aramean control. In a frenzy, the servant ran to Elisha wondering what was to be done. In contrast, Elisha was calm, cool and collected. He told his servant to be unafraid. He said, "Those who are with us are more than those who are with them." 2Kings 6:16 Gehazi was probably looking around wondering if Elisha had lost his mind. He didn't see anyone on their side. To him, they appeared to be dangerously outnumbered. Then Elisha - a prophet of God - asked God to open his servant's eyes so that he could see who was on their side. This time when Gehazi looked, he was stunned to see that the hills were full of horses and chariots of fire. He saw the thousands of normally invisible angels that are always present to protect God's people. Since he had been with Elisha and had seen many miracles, perhaps Gehazi should have been confident without seeing the heavenly host. But, like many of us, when adversity strikes, we look only at a huge problem and can see nothing else.
Jehovah-Sabboath, the Lord of Hosts, commands an army that is bigger and stronger than any enemy we will ever face. Our God protects and cares for those who love Him. Sometimes I wish I had Elisha here to ask God to open my eyes so that I could see that army. But, our Heavenly Father asks us to trust Him and to live in faith that our Creator has our best interests in mind. He will never leave us defenseless. He is Jehovah-Sabbaoth.
Come discuss The Lord of Hosts with me in
the Christian Living Forum
.
You Should Also Read:
Jehovah - Shalom - The Lord is Peace
Jehovah - Shammah, The Lord is Present
The Lord's Wall of Protection


Related Articles
Editor's Picks Articles
Top Ten Articles
Previous Features
Site Map



Follow @LynneChapman
Tweet





Content copyright © 2023 by Lynne Chapman. All rights reserved.
This content was written by Lynne Chapman. If you wish to use this content in any manner, you need written permission. Contact Lynne Chapman for details.