Dressing to Flatter Your Ethnic Figure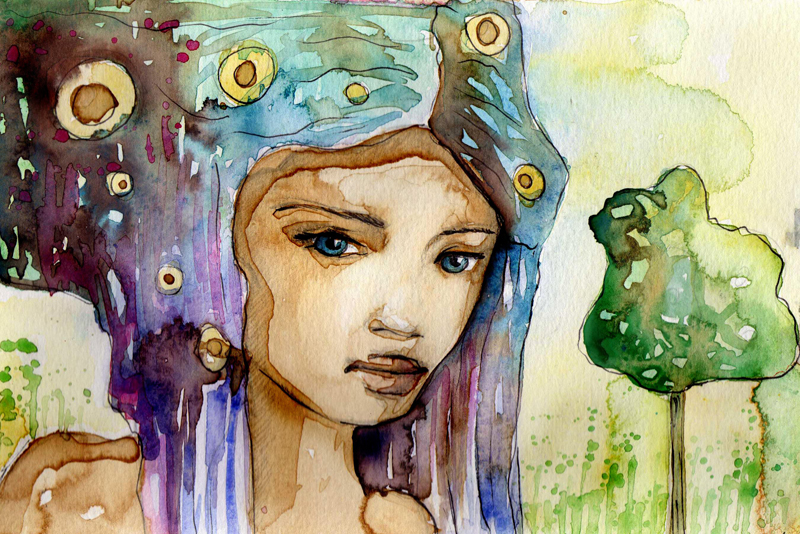 The Shape of Things to Come
Are you tall, curvy, short, curvy and short? Do you have narrow shoulders or broad shoulders, full bust or small bust? Are your arms heavy, is your tummy flat? Whew!! These are just a few of the many questions to consider when dressing your beautiful brown frame as an ethnic beauty.
Let's take a look at some of these body parts and learn how to flatter your figure :
If you're
curvy
, your goal is to define your waist while elongating your figure and showing off your curves without over emphasizing them. Monochromatic separates are great for accomplishing this. So are dresses and skirts that are nipped at the waistline.
Short?
, Your goal is to elongate your legs and create a strong vertical line from head to toe. Fluid fabrics, monochromatic outfits and vertical lines will help you accomplish your goal. Avoid pleated trousers, horizontal prints and mid-calf lengths.
Narrow Shoulders?
- Your goal is to square them off by creating balance between your shoulders and your hips. Lightly padded jackets, boatneck or wide v neck tops will help you with your goal.
Full Bust?
- Typically the goal is to show off your curves without over emphasizing your bust and elongating your torso and neck. In order to accomplish this goal, simple tops, open neck, wrap and V-neck tops and dresses will give you the best options.
Got a tummy?
- Your goal is to refocus the attention from your middle section to your legs and face and create one long vertical line. You can accomplish this by wearing long tops like tunics and cardigans. I know you see fashion guru's showing you how to wear belts with a tummy, don't do it.
Fabric and the Role It Plays When Dressing To Flatter Your Figure
The first and only rule in fabric "You Get What You Pay For". Cheap fabrics are less flattering, while a good quality fabric looks better, last longer and will hold its shape.
Most babrics fall into two categories: knitted and woven.
Knitted fabrics are those that are best suited for body contouring styles. Woven fabrics are stronger fabrics and are best suited for tailored pieces.
Wools
are woven fabrics that come in various weights and weaves. They're perfect for suits, tailored skirts, trousers and winter coats. Lightweight wools such as gabardines and jerseys are good for multi-seasonal pieces.
Cotton
is versatile. You'll see it in everything from T-shirts to denim.
Cashmere,
whether it's used for scarves or thick knit sweaters, it is known for its breathability, softness and warmth.
Silks
come in everything from sheer chiffons to raw douppioni and shantung's. A classic and well made silk will drape beautifully and fall softly over your figure. However, a cheap silk tends to be stiff and very shiny.
Remember ...
When dressing your ethnic body type, keep these tidbits in mind. Not only will the silhouette and fabrics play an important role in your choice but so will color, patterns and texture.
As Always,
Dedicated To Your Beauty
Juliette's Website
https://www.nyrajuskincare.com


Related Articles
Editor's Picks Articles
Top Ten Articles
Previous Features
Site Map





Content copyright © 2022 by Juliette Samuel. All rights reserved.
This content was written by Juliette Samuel. If you wish to use this content in any manner, you need written permission. Contact Juliette Samuel for details.