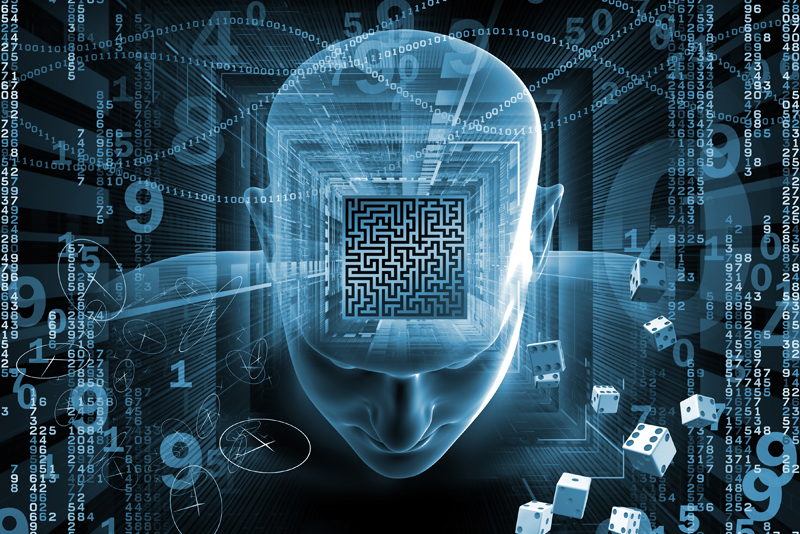 In the crests and passes of Ben MacDhui, the highest peak of the Cairngorms Mountain Range (well over 4,000 feet), in the eastern Highlands of Scotland, a ten to twenty foot tall creature walks and eats and lives. Known as Am Fear Liath Mor in Gaelic, or simply, The Big Gray Man, this creature is difficult to describe.

Sometimes he appears to be very tall, broad, and hairy, a wild man or Bigfoot type of being that walks erect. He is also said to be a presence more often"felt" than actually seen.

For hundreds of years, there have been sightings of similar creatures called "Wudewas" or "Wood Men" in other areas of the United Kingdom. Well into the 16th century, the images of these creatures were used by engravers in their coat-of-arms. They are also included in many medieval paintings.

According to the hundreds of documented sightings of these wild men, they are usually observed carrying wooden clubs, tree branches, or crude bows and arrows.

In 1925, an explorer and scientists, John Norman Collie, spoke at a meeting of the Cairngorm Club in Aberdeen.

He told the members of the club about his experience while descending Ben MacDhui 34 years previously. Something huge was stalking him down the mountain. He could hear the creature's footsteps crunching through the snow behind him. He became very frightened, and ran to the Rothiemurchus Forest several miles away. He refused to go back to the mountain again.

Other mountaineers became coming forward with stories about similar frightening experiences on Ben MacDhui.

Although Professor Collie did not actually see the entity, many others described a gray, huge, hairy humanoid with an abnormally large head and neck.

There were also reports of music, singing or humming, laughter, inexplicable voices, and footsteps on the mountain. One sighting included clawed feet and pointed ears in the description. Another claimed he was wearing a top hat.

What seemed to dismay the mountain climbers the most, were the feelings of fear and panic that accompanied the sightings. The feelings were almost overwhelming, and seemed to entice them to become less careful and confident, even suicidal, as they attempted to descend the high peak of Ben MacDhui. After reaching one particular place in the descent down the mountain, the negative feelings disappear quickly.

Most witnesses believe the Big Gray Man has some kind of supernatural power enabling it to instill negative feelings in the observer. Some accounts also report that the creature is in control of the fog and mountain mists.

The Brenin Llwyd (Grey King) also known as the Monarch of the Mist, lives in the mountains of Snowdonia in Wales, and is very similar to Fear Liath Mor. King of his mountain, he lives alone waiting for gullible travelers and lost hikers.

One interesting theory is that the mountains, inhabited by these beasts, are portals to other dimensions. Perhaps these Grey Kings are actually from another dimension acting as guards to the doorways.

Almost twenty-five years ago, I talked with a fellow traveling through Little Rock, who claimed to be on his way to a portal or doorway to another dimension. He told me he knew that he would have to fight the guardian of the doorway, and that it wouldn't be easy. He said that he planned to write a book about his experience, if he made it back. As a voracious reader, I spend as much time in bookstores as possible. I have not yet found this young man's (middle-aged by now I guess) story. I wonder if he ever made it back!

References/Sources/Additional Information and Reading:
https://www.monstropedia.org/index.php?title=Fear_Liath_More
https://www.spookystuff.co.uk/FearLiath.html
https://www.bigfootencounters.com/creatures/greyman.htm
https://www.newanimal.org/biggrayman.htm
https://www.ghost-story.co.uk/stories/benmacdhui.html
https://en.wikipedia.org/wiki/Fear_liath
https://www.pantheon.org/articles/f/fear_liath_more.html
Fear Liath More by Traci Anderson



Related Articles
Editor's Picks Articles
Top Ten Articles
Previous Features
Site Map





Content copyright © 2023 by Deena Budd. All rights reserved.
This content was written by Deena Budd. If you wish to use this content in any manner, you need written permission. Contact Deena Budd for details.