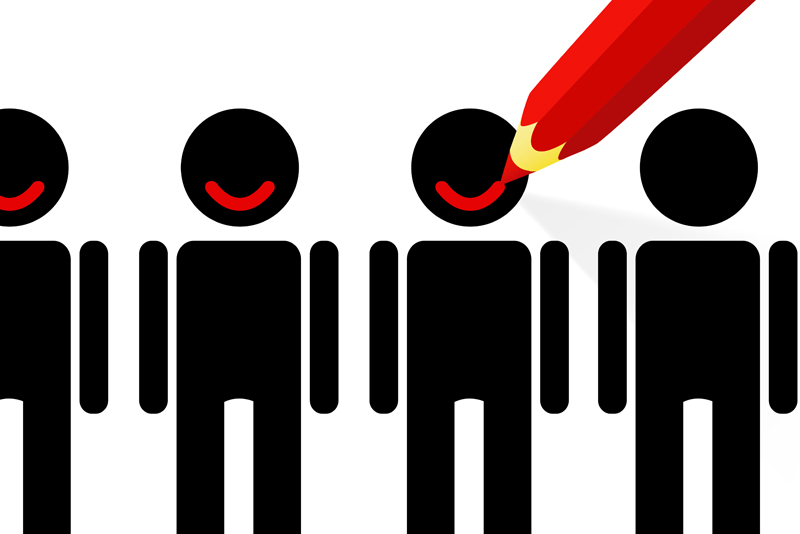 One of the greatest gifts in recovery is being able to celebrate. In our "old" lives we thought we were celebrating events but we really were just looking for another excuse to drink, drug, eat, gamble, etc. And when all was said and done, we might not have even remembered (or remembered in shame) what we were celebrating in the first place. So celebrating in sobriety is something we share because we no longer isolate and can acknowledge and feel both happiness and gratitude.

Twelve Step meetings are chock-full of celebrations. We cheer for the newcomer who admits for the first time, he/she is an alcoholic, addict or whatever. We cheer for the man or woman who receives the chip or medallion for 30 days or 30 years. We cheer for the person who has relapsed and has found their way back to the fellowship. In celebrating others, we are also celebrating ourselves and our own journey because we share so many of the experiences that make us recovering addicts.

Today I am asking you to join me as I celebrate something very special to me. On March 7 I will celebrate three years of writing for you and being the 12 Step Recovery Editor for BellaOnline. I am proud to say that I have not missed one single week of writing. I am not looking for accolades but thinking of something relatively interesting every week is a job in and of itself! Many times there will be a recurring theme that I recognize over a period of a few days that could constitute an article. There are times when I hear something at a meeting and feel it might be of interest to many of you. I have written about all 12 Steps, the Promises, prayers, slogans and a few of my own personal experiences. There truly are weeks when I think there couldn't possibly be anything I haven't written about before. But then with the help of my Higher Power I am usually inspired even if it is a new twist or look at something that seemed like the "same-old, same-old".

I am sure I was supposed to write these articles even though I had never written anything before that wasn't for an English professor or of late, for myself. The first time I attempted to submit my work, it just didn't happen. My daughter was writing for one of Bella's sites and mentioned that there was an opening for a 12 Step Recovery Editor. Being alcoholic, I figured I probably wasn't good enough so why bother. I also knew I was certainly not an authority or expert on recovery. But then, if we are in this mode for the rest of our lives, who is? Then I felt that this might be a way to help others toward recovery or in recovery as well as helping myself.

I followed all of the instructions to be an editor and the day I was forwarding all of my "work", I opened up the 12 Step Recovery site and what do you think? Yep! There was a brand new editor. Fortunately, by this time I was no longer thinking I wasn't good enough but that my Higher Power just didn't think it was such a good idea for me. I cannot say I wasn't disappointed but figured it just wasn't meant to be. A few weeks later this "job" opened up again! This time I was totally prepared. I'm not quite sure why the person writing before me didn't stay around that long but I didn't question. It was supposed to be. Needless to say, I did everything they asked me and here I am three years later celebrating this wonderful opportunity that had been given to me.

Writing for BellaOnline has been such a gift to me. I have heard from many of you via emails and you have shared your experiences, strengths, and hope. You have asked me for advice for yourself or a loved one. Some of you have kept in touch with me throughout these years and others I have heard from once. Some of you have given me information about new sites and recovery information to share with readers. Many of you have emailed thanking me for an article because it was what you needed to hear (and what I probably needed to write). And some of you have emailed to give me your opinion of a particular topic. I particularly thank those of you in the helping professions who have asked for permission to share my articles with your clients or recovery group. I have made a sincere effort to answer all of my emails in what I consider a timely manner.

I have never professed to be a writer. I do have a full-time job but writing for BellaOnline isn't it. This is a non-paying activity. But the reward I get is knowing how many people read my articles and that maybe, just maybe, one of you didn't drink or drug that day. This is what fellowship is all about. Every single one of us has the opportunity to be of service in our own communities. Addiction is worldwide as is recovery. Some of us live in areas where meetings are abundant; others are not so lucky. I feel honored to be able to reach readers all over the world.

If you actually go to the 12 Step Recovery page on BellaOnline, you will know that there are featured articles and articles in the archive section. Only a few articles can be featured. But let me share with you the most popular article of the past three years. Every time someone retrieves an article I get a "hit". Month after month "How To Make Amends" is by far the most popular article I have ever written. It is at the top of the list every month. It doesn't surprise me. Close to Step 8 is the article, "Please Don't Say You're Sorry" which is about Step 9. Nothing is more important than making amends and I think all of us wanted or do want all of the help we can get!

And so I begin year number four! I invite you to continue to email and be in touch. You keep me sober and grounded by letting me know you through email. Every article I write, because I have committed myself to it, helps me reach inside myself and examine my own addiction and recovery. You have helped me be honest and forthright with myself and with you, my readers. How can I thank all of you? I can only pray that God will fulfill the Promises in your life and be with you as together we trudge the road to Happy Destiny! May God bless all of you.

Namaste'. May you walk your journey in peace and harmony.



Related Articles
Editor's Picks Articles
Top Ten Articles
Previous Features
Site Map





Content copyright © 2022 by Kathy L.. All rights reserved.
This content was written by Kathy L.. If you wish to use this content in any manner, you need written permission. Contact Kathy L. for details.