Insider's Guide to Champagne - Book Review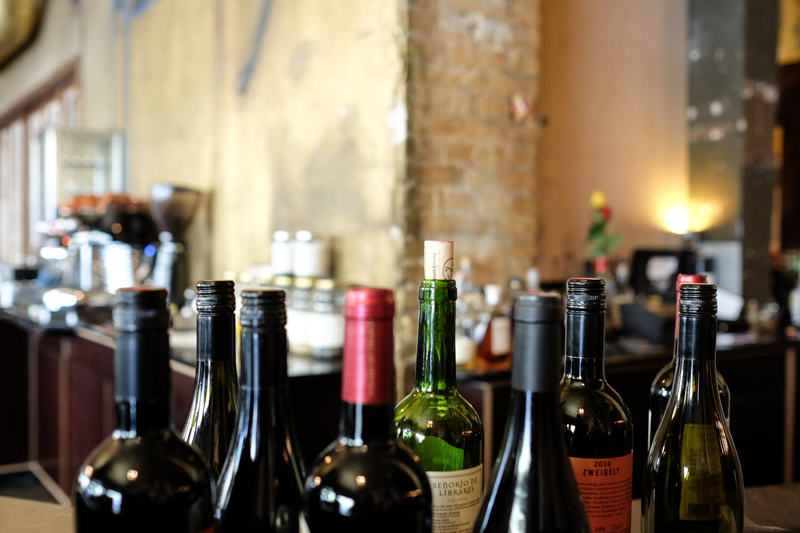 The Insider's Guide to Champagne – Everything you should know about Champagne, but nobody tells you divulges the secrets behind the worlds most famous wine, says author Jiles Hanning who lives in the region and for ten years worked for Moet et Chandon at their head office. Peter F May read the book:.
Jiles owns a house in the Champagne village of Verzy from where he runs a Wine Club selling small production Champagne and running tours to the region. He travelled the world marketing Moet et Chandon and Dom Perignon Champagnes and "acquiring a deep understanding of just about every aspect of champagne production from the vineyard to the bottle."
Although he worked for the largest champagne house he "also discovered that many of the most wonderful champagnes are to be found amongst the many thousands of small producers in every corner of the region. Despite the undoubted glamour and elegance of the great champagne houses, in many ways the real heart of champagne lies amongst the small independent producers and both the great and the small are well worth discovering." If you are reading this article on any site other than wine.bellaonline.com be aware that is has been ripped off. The writer is being deprived of revenue by this theft of copyright material. Please visit wine.bellaonline.com to read the rest of the article. Do not spend any longer here in the company of thieves. They may even now be downloading viruses and malware to your computer
In
The Insider's Guide to Champagne
Jiles tells us that "there are only three key things you really need to know about champagne in order to have a good idea what each bottle will taste like and whether it will be what you are looking for." And he says "I don't suppose I'll make too many friends in the champagne trade by spilling the beans."
Jiles says he didn't learn about Champagne from books but from working there and he doesn't have a high regard of wine experts and their obscure flowery and intimidating language. So he has written his book in a chatty style like he is talking to you over a glass in a bar.
First I should mention that it is an eBook and currently only available as a downloadable PDF file. The advantage is that purchasers will receive future updates by email and there a couple of places in the book where more information is promised later.
Jiles makes a lot of promises in his hard selling pitch at www.maboffers.com/insiders-guide-to-champagne.html and after twice reading the book I think he delivers. The less you know about Champagne the more this book will be a revelation and you will "know more about champagne than most wine waiters and wine store staff."
On the other hand some of the information which he says is necessary to know before making a purchase is going to be impossible to find out by, as he suggests, asking the supplier. I think that few merchants or sommeliers will know more about the Champagnes they sell than that which is printed on the label.
However I find it difficult, on cost grounds, to recommend my readers to purchase it. £20/$31.20 is a large amount to pay for an eBook of just 170 (albeit large format) pages with lots of blank space. While the book contains a few gems – such as the cost of making a bottle of Champagne is around €10 and even the most pricey Champagne doesn't cost more than €15 to produce – and it has a friendly unpretentious style, there is little contained within that doesn't appear in other books and websites. I'd also expect such an expensive publication to be produced with more care and be free of the multiple basic misspellings I found throughout.
Insider's Guide to Champagne – Everything you should know about Champagne, but nobody tells you
by
Jiles Hanning
170 pages – A4/US Letter
eBook downloadable in PDF format
£19.97 / $30.20
available from www.madaboutbubbly.com
Disclosure: Peter F May received this eBook free of charge in order to review it.
---
Peter F May is the author of
Marilyn Merlot and the Naked Grape: Odd Wines from Around the World
which features more than 100 wine labels and the stories behind them, and
PINOTAGE: Behind the Legends of South Africa's Own Wine
which tells the story behind the Pinotage wine and grape.
---

Grapes Vines and Wines
Jancis Robinson's book, referred to above, was a revelation when published. It was the very first consumer book that focused on grape varieties and how thay affected the taste of wine. It covers almost every wine grape by name and synonym. Maybe its a bit geeky and its a little out of date with the latest DNA research but it is a serious reference book for serious wine loves. Needless to say I find it indispensible.






Grapes and Wines
Oz Clarkes's book is more recent and it is beautifully illustrated and easy to use with grape varieties listed in alphabetical order. Major varieties have several pages to themselves with all the information you need about tastes and where they are grown. If you like wine then this is a book you really should have. And if you know someone who loves wine then this makes a great present. I refer to this first as it is so easy to use and so enjoyable to read.






You Should Also Read:
Sabrage – How to Slice the Top off Champagne
Champagne - The Accidental Wine
Champagne Cocktail


Related Articles
Editor's Picks Articles
Top Ten Articles
Previous Features
Site Map





Content copyright © 2022 by Peter F May. All rights reserved.
This content was written by Peter F May. If you wish to use this content in any manner, you need written permission. Contact Peter F May for details.