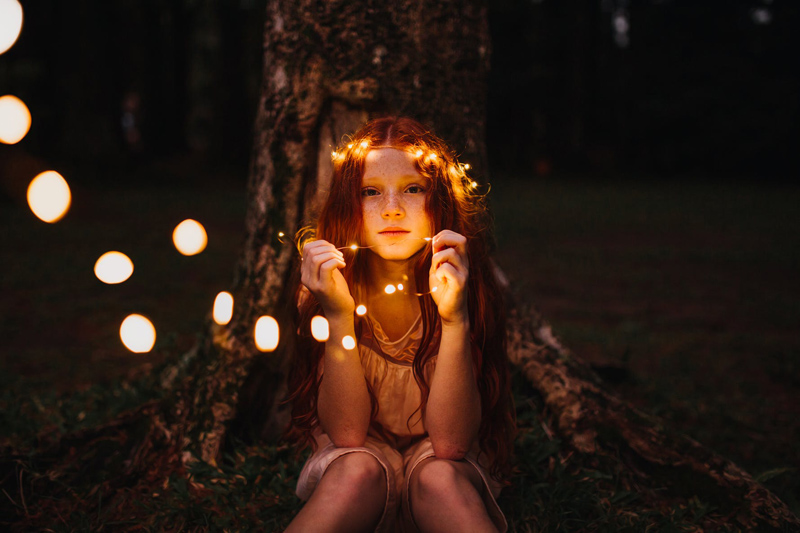 Ponyo, a 2008 Japanese animated film by Studio Ghibli, written and directed by Hayao Miyazaki, is now on Blu-Ray™ Hi-Def and DVD. Based on the storytelling of Hans Christian Andersen's "The Little Mermaid", the story of Ponyo begins with a little goldfish who lives in an aquarium in her father's underwater castle with her many little sisters. It is when the goldfish and her sisters are taken on an outing with their father, that the adventurous little goldfish develops a desire to experience more of the work and swims off on her own. Stranded on the shore of a small fishing town in a glass bottle, the goldfish is found by a young five-year-old human boy named Sôsuke. During Sôsuke's attempt to rescue goldfish from the glass bottle, he cuts his finger. Seeing Sôsuke's wound, the goldfish licks his finger and heals it. It is at this point that Sôsuke develops a great fondness for the little goldfish, adopting her and naming her Ponyo. He makes a promise to always protect her.

Meanwhile, as Ponyo's father, Fujimoto, searches for his daughter, he becomes increasingly upset, believing that humans have kidnapped her. Moreover, Ponyo possesses untamed powers that could inflict chaos upon the world. Calling upon the wave spirits, Fujimoto sends them to return Ponyo home. After the wave spirits have successfully found and returned Ponyo home, Sôsuke is saddened by his loss. However, Ponyo's love for Sôsuke makes her even more determined to free herself from the aquarium in the underwater castle so that she may become human and be with Sôsuke again.

Finding a way to free herself from the aquarium, Ponyo transforms into a little girl and reunites with Sôsuke. However, Ponyo's transformation severely affects the balance of nature, causing an unimaginable storm that puts most of the entire town under water. Fujimoto also notices that the moon has come out of its orbit and that satellites have begun to fall like enormous shooting stars, affects that could only be caused by Ponyo's untamed powers. However, Granmamare, Ponyo's mother and the beautiful sea goddess, eases Fujimoto's anxiety and worry. She tells Fujimoto that if Sôsuke can pass the test, Ponyo can live as a human and the balance of nature will be restored. However, if Sôsuke fails and his feelings are not true, Ponyo will unfortunately be destined to turn into sea foam.

This amazing story of friendship and love, in its purest form, stars:


Noah Cyrus as Ponyo, the daughter of Fujimoto and Granmammare.

Frankie Jonas as Sôsuke, five-year-old attendant of Himawari Nursery School

Tina Fey as Lisa, Sôsuke's mother.

Matt Damon as Kôichi, Sôsuke's father.

Liam Neeson as Fujimoto, Ponyo's father.

Cate Blanchett as Granmammare, Ponyo's mother.

Lily Tomlin as Toki, a grumpy resident of the Himawari House who uses a power-chair and frequently complains.

Cloris Leachman as Yoshie, a resident of the Himawari House.

Betty White as Kayo, a resident of the Himawari House and a friend of Yoshie.

Kurt Knuttson as The Announcer

Jenessa Rose as Kumiko, an attendant of Himawari Nursery School and a friend of Sôsuke.
Personally, I enjoyed the movie as much as my children. It has such a heartwarming story. I do have to say that the majority of the time, I kept trying to figure out if Ponyo's father was evil. For a while, I just didn't understand why he seemed slightly evil and untrustworthy. However, the entire movie came together and everything became apparent as the end approached. There are moments where you doubt the predictability of the movie or you think a character is going to react in a way that disrupts the harmony in the movie. For instance, after a big storm, Sôsuke begins to cry because he's found mother's car, but she's nowhere to be found. You think that he's going to lash out at Ponyo when she tries to comfort him just because she's there and he's scared and desperately wants to find his mother. But, instead, he allows Ponyo to take his hand so they can continue on their journey. Sôsuke may be sad because he hasn't found him mother yet. However, he takes comfort in the love and friendship that he and Ponyo share. It's that type of untainted innocence that I really loved about this movie and enjoyed sharing with my children.
You Should Also Read:
Official Site - Ponyo
Ponyo DVD + Plush Set at DisneyStore.com


Related Articles
Editor's Picks Articles
Top Ten Articles
Previous Features
Site Map





Content copyright © 2023 by Cathy Spearmon. All rights reserved.
This content was written by Cathy Spearmon. If you wish to use this content in any manner, you need written permission. Contact Cathy Spearmon for details.