5 Great Ideas on Productivity and Time Management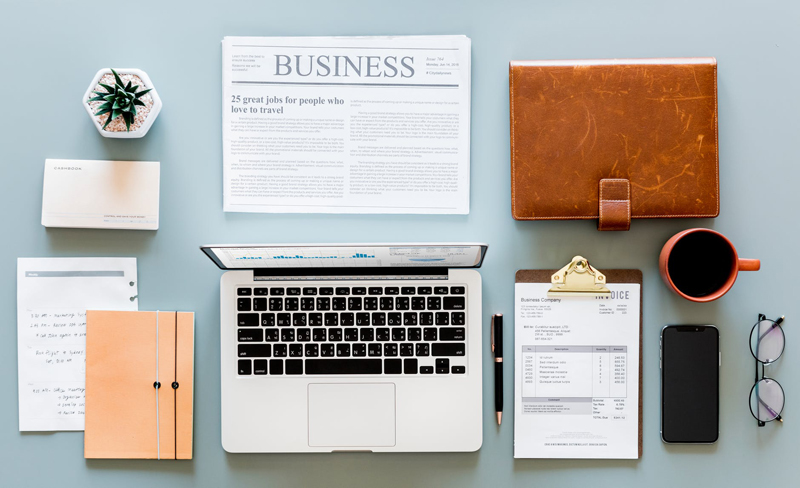 I recently read Julie Morgenstern's
Never Check E-mail in the Morning (And Other Unexpected Strategies for Making Your Work Life Work)
and came away impressed. Though the book is ostensibly written for people working in offices and other professional environments--and feeling overwhelmed by their workspaces, schedules, and task lists--much of the advice it contains applies just as well to those of us who don't work in traditional offices.
Here are five of the most interesting and most useful ideas I took away from the book.
Idea #1: When choosing which tasks to tackle each day, think about what's closest to your revenue line
If you're anything like me, you know the feeling of staring at a crowded To Do list and feeling paralyzed as you contemplate which tasks to deal with first. So I loved Morgenstern's simple formulation for choosing where to start: pick the tasks that are "closest to your revenue line," or the ones that'll have the biggest payoff. In the world of work, these might be tasks that will help you win new clients or customers, or that will actually bring in money (such as sending out invoices). On the home front, these tasks might be ones that will save you money, such as calling your cell phone company to ask about a family plan or doing an inventory of your pantry before you go grocery shopping so you don't unintentionally buy duplicates of supplies you already have.
Idea #2: Give yourself less time to do things and you'll actually get more done
Morgenstern calls this "crunching your container": by limiting the amount of time you have to devote to dealing with tasks, you're more likely to be more productive in the time you have. How long a task takes can often expand to fit the time you give it, so consciously allowing yourself less time lets you get the same amount (or more) done while also encouraging you to avoid distractions. I've tried this technique over the past few weeks and can report that giving myself stricter time limits has done wonders to make me more efficient and, interestingly, also more productive.
Idea #3: When facing an organizing project, build on what already works
As Morgenstern writes, "No one is disorganized everywhere: There are always sections of your office...in good order." This is an idea I share with my clients all the time: rather than feeling like you need to start from scratch on everything when you're working on getting organized, identify something that's already working well--an orderly and functional drawer in the kitchen, or your habit of immediately recycling junk mail as soon as it comes in each day--and expand on that. You'll find that the organizing process flows more smoothly, you're more confident in what you can achieve, and the work you do will be more likely to last long-term.
Idea #4: Leave yourself a breadcrumb trail
If you need to access one piece of paper from a file, do you take the entire file out and leave it on your desk until you're done with that single paper? Morgenstern suggests instead leaving a trail: put a Post-it note in the folder from which you take the paper, and a matching one on the paper itself, to remind you that the two go together. To make things even easier on yourself, write a note on both Post-its. On the one in the folder, note what you've removed (e.g., "January 2010 utility bill"); on the one on the item out loose, note where it belongs ("Utilities folder, bottom right-hand drawer"). The same technique can work just as well for objects as it does for papers.
Idea #5: Use delegation to make sure the best person to do a job is doing it
Both at work and at home, chances are you're trying to do too many tasks--and that there's someone around who could do them just as well as (or better than) you could. Here's where delegation can help. As Morgenstern writes, though, "Delegating is not about getting rid of the stuff you hate and only doing what you enjoy. It's about making sure that the best person to do a job is doing it." You may really dislike having to take out the recycling and trash each week, but if your spouse works late on trash night, you might in fact be the best person to handle that chore. On the flip side, if you don't mind balancing the checkbook but find that it takes you twice as long as it takes your partner, that might be a task you pass along.
To delegate wisely, make a list of all of the tasks you regularly do, as well as any occasional or one-time projects, and then ask yourself whether you're the best person to do them. Do you have the time, skills, and motivation, or is there someone in your office or at home who could get them done just as well? Aim to match the right people with the right tasks.
****************
Try putting these ideas to work over the coming weeks for a productivity boost both at work and at home.


Related Articles
Editor's Picks Articles
Top Ten Articles
Previous Features
Site Map





Content copyright © 2023 by Emily Wilska. All rights reserved.
This content was written by Emily Wilska. If you wish to use this content in any manner, you need written permission. Contact Kelly Jayne McCann for details.