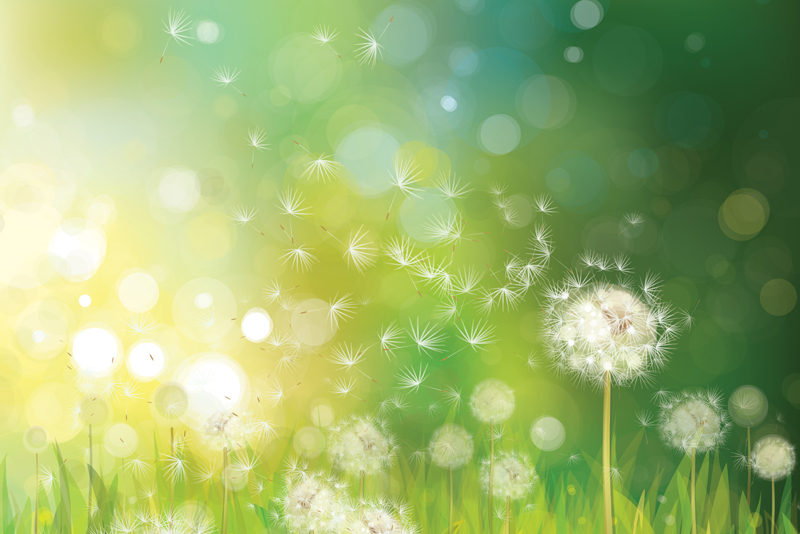 Mild winter weather has brought an early allergy season to many parts of the U.S. yet again. Spring doesn't officially begin until March 20 but many areas have been experiencing allergy season since January.

What's causing you to have to reach for your tissues so early? During January, the average contiguous U.S. temperature was 33.0°F, 2.9°F above the 20th century average. This ranked as the 24th warmest January in the 1895-2015 record and marked the warmest January since 2012, according to NOAA's National Climatic Data Center.

Climate change and warmer temperatures may be messing with Mother Nature and producing longer and earlier allergy seasons. Tree pollen, being released from trees earlier than normal, is sending allergy sufferers by the scores to doctors' offices.

In the past three days (Feb. 16-18), my eyes have been watering, my nose running and my throat has been scratchy. I wasn't surprised to see pollen counts in the high category from cottonwood trees in my area.

Allergy symptoms include: itchy nose, ears and throat (especially the palate or roof of the mouth); clear, thin, watery nasal discharge; no fever; and rapid multiple sneezes.

What can allergy sufferers do to minimize their suffering?

OTC drugs

Flonase nasal spray has joined the list of previously prescription-only drugs now available over the counter. Nasal steroids, such as Flonase, are used for treating hay fever symptoms including congestion and watery eyes. The price is $14 and up, depending on the size.

Spring cleaning

Start spring cleaning early. Dust and mold can add to your allergy misery.

Nasal irrigation

Practice nasal irrigation with a Neti Pot or other similar devices. Washing your nasal passages with a warm saline solution can lessen allergy symptoms. Remember to heed recent warnings about using distilled water or boiled tap water for your saline solution.

Saline nasal sprays

Keep your nasal passages moist with a simple saline nasal spray. A moist nasal environment helps keep the nose hairs doing their job.

Windows, doors

Keep windows closed in your home and car, especially when pollen counts are high.

Baby your eyes

Keep pollen out of your eyes by wearing big sunglasses. Try cool compresses to soothe allergy eyes. If you are outdoors, wash your hands when you come inside. Pollen can stick to your hands and be transferred to your eyes if you touch them.

Bedding

Wash your bedding at least twice a month in hot water.

Shower often

Shower and wash your hair after outdoor activity as pollens cling to your hair and skin.

Make your head less pollen friendly

Wearing a large-brimmed hat may keep pollen from sticking to your hair. Avoid using sticky hair products, like gel.

Outdoor chores

Turn the lawn mowing and gardening over to someone else when pollen counts are a nuisance.

Monitor pollen counts

Avoid going outside when pollen counts are high. Peak pollen times are 10 a.m.-4 p.m. You can monitor pollen counts by going to www.aaaai.org/nab.

See a doctor

Consider seeing a doctor if symptoms are not manageable.

Pets

If possible, keep pets out of your bedroom and off your furniture. Pollens stick to their fur. Wash and brush your pets often to remove pollen.



Related Articles
Editor's Picks Articles
Top Ten Articles
Previous Features
Site Map





Content copyright © 2018 by Sheree Welshimer. All rights reserved.
This content was written by Sheree Welshimer. If you wish to use this content in any manner, you need written permission. Contact Sheree Welshimer for details.