Bar Towel Collection Guinness World Record Holder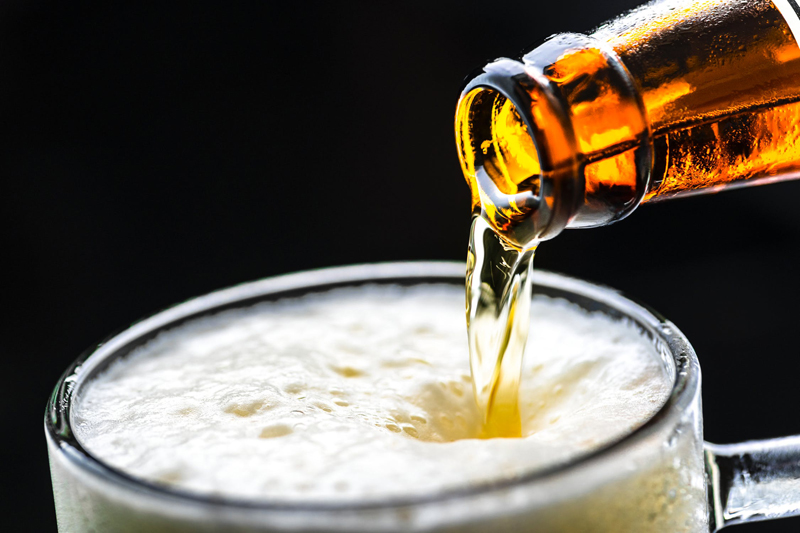 Guinness World Record Holders seem to only exist in our imagination. They are ethereal beings – not real people, but part of a massive compilation of numbers and statistics that we love to review. We know our secret heroes must live somewhere, but tend to think of them as numbers on a page. Seldom do we ask how they acquired such passion for a particularly focused segment of life.

As the Beer Fox, I am fortunate to have my life touched by the most passionate and focused people in the world of beer. One of these Real People is Bar Towel Bob, who captured the Guinness Record in March of 2005 for having the Largest Bar Towel Collection in the World. At that time, his collection numbered 2,372 towels representing 27 different countries, but has since grown to 4,754 unique towels (and counting) from 41 countries.

[To clarify, the phrase "unique towels" means: none of these towels are duplicates of any other towel in the collection.]


Bob Begley, Bar Towel Bob's real name, began his collection without even realizing he was heading down that path. He lives in Chambersburg, Pennsylvania, USA, and began collecting bar towels in 1990 while serving in the United States Navy. Bob recalls his early efforts: "They became cheap souvenirs from European ports-of-call for me. As most might suspect, those of us who served in the Navy didn't make much money and what little we did often ended in the drawer of a pub cash register in some far flung corner of the world. Because of this, the towels, whether they be given or pilfered, became a means of remembering where I was at that time."

Bar Towel Bob transformed a once ordinary act into the extraordinary by simply wanting to remember where he was. My mind was abuzz with questions, and Bob graciously fed this interviewer's curious journal:


Q. How do you keep this massive collection of bar towels organized?

A. "If you scroll all the way down to the bottom of the landing page of my website, you will see a glimpse of what was once a useful basement now mostly consumed by bar towels on individual hangers on cheap garment racks. I keep them in alphabetical order by name of product each represent. How do I keep track of them? Meticulously! Well perhaps that might simply be a sign of larger personality issue, or so my wife would likely proclaim."

Q. Has obtaining the world record made it easier to add to your collection?

A. "Suffice it to say that once I was able to apply the moniker of "world record holder," it made acquiring additional towels much easier. Seemed like more and more people wanted to contribute to my collection and be part of the fun."


Q. Everyone remembers their first love. Do you remember your first towel?

A. "I have been asked this many times and to this day I am no more sure than the day I actually picked it up (likely symbolic of my state then and there). However, I continue to think it was one for Strongbow, an English Dry Cider. I say that, because I was slow to develop a palette for beer early on, so hard ciders were my beverage of choice for many years. Luckily though, I have long since moved on to more respectable drinks. You might have noticed my fascination with Belgian darks on my Facebook page."

Q. Have you a favorite towel in your collection?

A. "That would be really difficult to answer, but I can say I do favor the Guinness ones on the whole … this, on the basis of Guinness being the master marketers of beer branding on a global basis for more than a generation. I have a couple of Guinness specimens that are well over 40 years old that I am quite fond of. In addition to certain Guinness towels, I do like those which depict foreign languages on them as well. Examples of these would be ones in Greek, Hebrew, Gaelic, Dutch, Italian, French, German, Russian, Mandarin, and so on."


Q. I feel like you're avoiding the question, Bob. You must have one of which you are particularly fond?

A. "If my feet were held to the fire, I might say that my single favorite towel would be one from a small pub in the south of England (near Plymouth) called "The Bosun's Locker". For obvious reasons, this towel holds a special meaning to me based on the beginnings of my collecting efforts. Ironically, this was a towel I picked up well after having been discharged from the Navy."

Q. I'm trying to visualize, so pardon if I touch on the vulgar side of life. Here you were in the early 90s, tooling around Europe and drinking at different pubs … collecting bar towels as a young man in the service. I imagine there were some wild times. Did you ever vomit into any of your towels?

A. "While I can say with confidence that no, I personally have never vomited in any of the towels in my collections, I unfortunately cannot be as confident about the previous lives a few of the towels which have been donated to me by others. Some are pretty tattered and musty, and some I have to let air out in the garage before I will take them down to the basement. Not even being fit for basement storage should be indicative of something! I try to not to wash any towels for fear of color fading. Being as they are manufactured as simple low cost give-aways by brewers /distillers /distributors /etc., I fear that washing would likely fade them. Febreeze can work wonders!"


Q. The previous record holder was Alan Alcott of the United Kingdom, who had been collecting bar towels since 1977. Alcott had 504 unique bar towels. When did you realize you had a record?

A. "I knew I had the record for some time before I actually submitted the application. It actually was only due to the prompting of other fellow collectors that I decided to go ahead and pursue making it official. A couple of close friends of mine in France and England badgered me for weeks about it, so I went ahead and did it."

Q. Can you tell us about it?

A. "What a process that was! From having media coverage of the "record breaking attempt", to the creation of a video, to the bringing of 2 public notaries for a hand count, and so on. Based on that, you can see why I have not jumped at updating the record to a new total. Besides, I know who is closest to my record and I have an accurate count of his inventory as he and I are in almost daily contact. We are good friends and go to great lengths to try to help out each other's collecting efforts."

Q. Can you give us the online address of your website so others can take a look at your magnificent collection?

A. " Sure! It can be found at: https://www.bartowelbob.com/index.html"

Q. Thank you for sharing your story with us, Bob Begley, The Official Guinness Record Holder for The Largest Bar Towel Collection in the World.
A.  "My pleasure!"

Cheers!

Photos are courtesy of Bob Begley. From top: Bar Towel Bob's Official Certificate from Guinness World Records; Bob Begley with his world-class Bar towel collection; The Largest Bar Towel Collection in the World - the basement archives; One of at least 20 bar towels from Strongbow Cider; Bar Towel from Bosuns Locker; Bar Towel from Saint Andrews Old Course, Scotland, UK
 
You Should Also Read:
Beer Glassware for American Beer
Guinness Storehouse Archives American Stout Lover
Reasons to Drink Beer - A Woman's Passion for the Brew


Related Articles
Editor's Picks Articles
Top Ten Articles
Previous Features
Site Map





Content copyright © 2023 by Carolyn Smagalski. All rights reserved.
This content was written by Carolyn Smagalski. If you wish to use this content in any manner, you need written permission. Contact Carolyn Smagalski for details.