Softball Scorekeeper Mistakes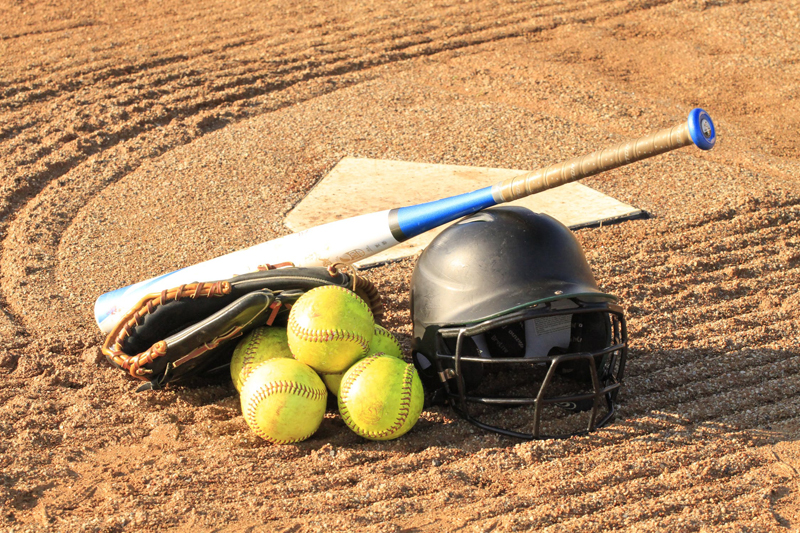 I am my league's statistician, and after trying to decipher the first weekend of score sheets, I thought I would note some of the mistakes that some of the score keepers made as a guidance. As a softball coach, I need an accurate account of what happened in the game to help me prepare for the next game. As the league's statistician, I see inconsistencies that will end up skewing player stats that could ultimately affect All-Star team selection. Believe it or not, scoring a game correctly does matter to the team and to the players! Here are some of the mistakes I saw:
Mistake #1: Make sure that each player's number and full name (at least first name and last initial) are recorded. I had a score sheet that only had player first names and no numbers, which was a real problem since there were two Ashleys on the team.
Mistake #2: Make sure how each girl got on base is recorded correctly. This was a mistake made on a couple of different score sheets, and I had no idea whether the girl got on by base hit, error, or what. I ended up just giving them "awarded base", and likely deprived the player credit for a base hit. This is also a problem for pitcher stats, since a runner who gets on by "awarded base" that scores counts as an earned run. If the batter got on base by an error that was not recorded, the opposing pitcher gets her stats screwed up.
Mistake #3: Please, PLEASE scorekeep in pencil! One scorekeeper used ink, which turned into an unholy mess as they made mistake after mistake and scribbled and scratched to correct. It was nearly impossible to determine what was recorded on the sheet. Use pencil – we are all human, and mistakes definitely happen as a fluid softball game is being recorded.
Mistake #4: Please record the team names on the score sheet, as well as which team is home and which is visitor. While I was able to figure out which game was recorded by process of elimination, this was an unneeded headache for a guy who has to enter in 10 games a weekend.
Mistake #5: Please understand the difference between a Stolen Base, a Wild Pitch, and a Passed Ball. A stolen base credits the base runner. A Wild Pitch penalizes the pitcher and a Passed Ball penalizes the catcher for the play. Even my experienced scorekeepers typically record "Stolen Base" any time a girl advances on the pitch. Again, this skews the player stats.
Mistake #6: Record errors as errors, not as base hits. We fill out highlight sheets for each game so that the local paper can do a small write up. By all means, give the batter credit for all the base hits you want there! On the score sheet, however, please record errors as errors. In our game last week, we were visitors so we did not keep the official score book. My wife recorded a total of 11 errors between the two teams – the official book had zero. Even if my wife was the harshest scorer ever, one would expect at least a couple of errors in a rec league softball game!
A new scorekeeper can get overwhelmed with their new task, and it definitely takes a while before they get the hang of it. Hopefully these guidelines will help scorekeepers keep a more readable, complete and accurate account of the game. Believe it or not, it is important for everyone involved!
BellaOnline Softball Subject List:
Coach´s Box
,
Health & Medical
,
History of Softball
,
International Softball
,
Organizations
,
Parents
,
Professional Softball
,
Reviews
,
Rules & Regulations
,
Scorekeeping
,
Stats & Analysis
,
Travel Ball
This site needs an editor - click to learn more!

You Should Also Read:
Softball Scorebook Abbreviations
Scorekeeping Pregame Preps
Scorekeeping at the end of a Game




Related Articles
Editor's Picks Articles
Top Ten Articles
Previous Features
Site Map





Content copyright © 2022 by Don McKay. All rights reserved.
This content was written by Don McKay. If you wish to use this content in any manner, you need written permission. Contact BellaOnline Administration for details.