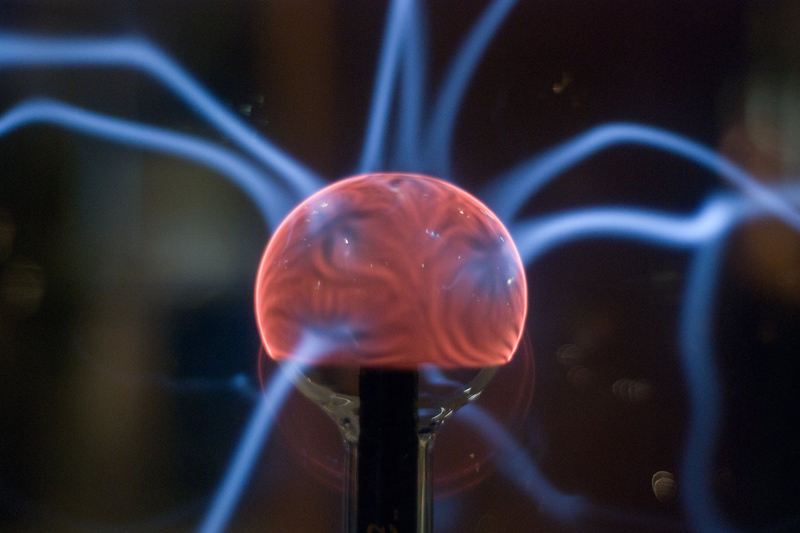 I'll be honest and admit I have no idea if this show is going to turn out to fall under the scifi TV show category or not. As when "Lost" first debuted, I'm having trouble pigeonholing it, which is not always a bad thing. But, for those of us who may have liked "Life on Mars," "Alias," and "October Road," this could be a series worth watching (it's from Josh Applebaum, Andre Nemec and Scott Rosenberg, who worked on those shows). "Happy Town," billed as a mystery drama, debuts on Wednesday, April 28 in the 10 p.m. ET timeslot on ABC.

Happy Town is Haplin, Minnesota, a sunny little village complete with picturesque church steeple with a nickname that is rather ironic. The community is still haunted by a series of unsolved kidnappings that happened five years ago, and now a new crime has reminded everyone of those dark days. Many people believe that someone called the "Magic Man" is responsible for those kidnappings, and now they think he's back.

I've seen the pilot, and so far I haven't been particularly wowed with the show. It's not nearly as quirky and captivating as "Twin Peaks," which it's been compared to, and I found the most interesting part of the debut to be its use of Carly Simon's "You're So Vain." The show also used the Kaiser Chief's "Never Miss A Beat," which gave it points just because I like that song. I also rather enjoyed the part where they keep quoting "Casablanca," maybe because this seemed to be the most personality the show has exhibited so far in terms of dialogue.

Basically, you're introduced to some characters, and some bad things happen to different people. The pacing is not particularly fast, the situations don't seem innovative in any way, and the characters haven't really entranced me yet. Well, except for the victimized young ladies, and that's probably just because they're pretty girls in bad situations, which always seems to fascinate. The residents of Happy Town include Tommy Conroy (Geoff Stults), a deputy sheriff whose father (M.C. Gainey) suffers an injury very early on, and who is thrust into the role of sheriff in his place; Henley Boone (Lauren German), a woman who comes to find out information about her family's past; Merritt Grieves (Sam Neill), a memorabilia shop owner who seems strangely sinister; Georgia Bravin (Sarah Gadon), the Conroys' babysitter; Peggy Haplin (Frances Conroy), the matriarch of a powerful family who lost a granddaughter to the Magic Man; and Big Ben Duncan (Abraham Benrubi), Tommy's childhood best friend.

Something strange is definitely going on in Happy Town, but there aren't enough pieces in the first episode to make the situations more than mildly intriguing, unless I'm missing something (which is entirely possible, since I confess I tuned it out slightly). Over the next few episodes I'm sure we'll be introduced to more skeletons in everyone's closet while Tommy figures out what to do with a certain horrible situation that his friend Big Ben has gotten into, and while we figure out what exactly happened to Georgia and what Henley's fate will be. We'll start to see clues in the form of recurring graffiti and more obvious signs that something very bad is going on. This pilot is just a slow start to an unfolding drama.

Ultimately, I do believe the show has potential, but I'm not sure which storylines may capture my attention, if any, because there just isn't enough yet on-screen to determine that. Pilots are always difficult, and with so many characters (at least 15, by my count) and situations, "Happy Town" might initially be trying to introduce too many things at once. I suspect this is a series I won't watch raptly, but I might tune in every third episode or so to see if anything interesting has happened yet.

You Should Also Read:
ABC


Related Articles
Editor's Picks Articles
Top Ten Articles
Previous Features
Site Map





Content copyright © 2023 by Helen Angela Lee. All rights reserved.
This content was written by Helen Angela Lee. If you wish to use this content in any manner, you need written permission. Contact Helen Angela Lee for details.