Cochlear implant decision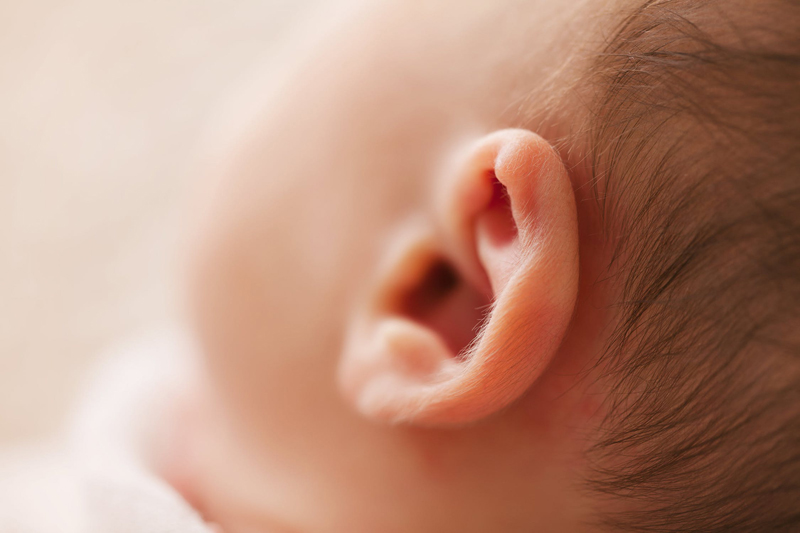 Late on-set deafness is often gradual and there usually no specific point where someone says 'hey I am deaf'. But there are many stages in the deafness progression where we seek help so we can hear better. The first time is probably after about six years of struggling to hear, when we've finally got sick and tired of family and friends saying you need hearing help. Most of us go to the hearing aid specialist with a view to prove we are not going deaf but rather, that everyone around us is mumbling. It often comes as a surprise to find we really do need a hearing aid.

As deafness progresses, now that we recognise we need hearing help, every few years we return to the hearing aid specialist to try and find a better solution– one which will give us better hearing. We come away with a more powerful, better programmable hearing aid which will help us for a few more years.

But there comes a visit when the hearing aid specialist says "I'm sorry there is nothing more I can do for you." From that appointment we know our hearing has dropped so badly it can no longer be aided. It's a shock and a grieving process commences.

Surely at this point it would be logical to look at implantable solutions because this is the next step for seeking hearing aid. Why, therefore, if it is the next logical step, is it such a hard decision?

Certainly in the late part of the 20th century an implantable solution such as a Cochlear Implant, hybrid or a Baha either didn't exist or were still in the research, development and to some degree, developmental phase and this effected the decision. Did I want to be an early adopter?

But in the past decade these solutions have made significant progress in miniaturisation and quality of sound, returning near normal sound to the majority of people who have one allowing them to hear better than they have for years and often better than they have in their entire life.

It took me 7 years to finally make the decision to have my first implant even though I was almost totally deaf and had nothing to lose. So why was the decision so difficult?

When I examined why it took me so long I found that of course I had fear of the unknown, fear of surgery, fear that my hopes of hearing would be dashed and fear that the sound I got wouldn't be worth having. But on deeper examination I found these were only superficial doubts.

I felt I could hear (although tests proved I couldn't) and that I didn't even really need an implant. In addition, I could no longer remember what it was like to hear and didn't believe nor could get in touch with how I could hear. I had lost not only the ability of hearing but the experience of hearing.

I had fear of change. My husband and I had a wonderful life together and we both felt I didn't need to hear. We both wondered, assuming the implant worked well, whether this would change the dynamics of our relationship.

But still there were deeper concerns, concerns I have only identified in the years since my first implant.

After struggling through gradual deafness for 10 years (1980 to 1988) by 1995 I had been living without good hearing for so long that I had mastered communication without it. I could lip read well and had worked out ways around using the phone, going to meetings, being in groups and simply coping with life. Did I want the challenge of hearing again?

By now my hearing loss had become part of my identity (maybe even something to hide behind) so being hearing might challenge my identity and perhaps remove my well rehearsed excuses not to participate at work and socially. I had found it so hard to get to the position I was in, did I want to change it? I had become comfortable in my discomfort. There was a fear that I would be expected to be 'normal' again but I wouldn't be and therefore I would again go through many of the challenges and changes that I had already coped with. I had grieved for my hearing loss and worked through it and I didn't want to be confronted with that again.

A challenge to identity is always uncomfortable. It is the major reason late deafened (post lingually deafened) adults find hearing loss so hard. They are hearing people yet they can't hear. Most don't even think about, let alone consider, seeking help from the Deaf Community because they are not Deaf. [On the flip side it is also why Deaf people don't easily make the decision for a Cochlear Implant (for themselves or their children) because it challenges their identity. They do not want to be Deaf people who can hear.]

I don't think most late deafened adults realise these deeper concerns exist but their responses often indicate these concerns are there. So even though we may not realise what is happening, we have to be mentally prepared to make this change from deaf/Deaf to hearing and this is a major challenge to our intrinsic selves. I believe this is what makes choosing to have a cochlear implant or other implantable solution so difficult.


You Should Also Read:
Living with deafness
Gradual hearing loss
Answering questions about a cochlear implant


Related Articles
Editor's Picks Articles
Top Ten Articles
Previous Features
Site Map





Content copyright © 2023 by Felicity Bleckly. All rights reserved.
This content was written by Felicity Bleckly. If you wish to use this content in any manner, you need written permission. Contact Felicity Bleckly for details.