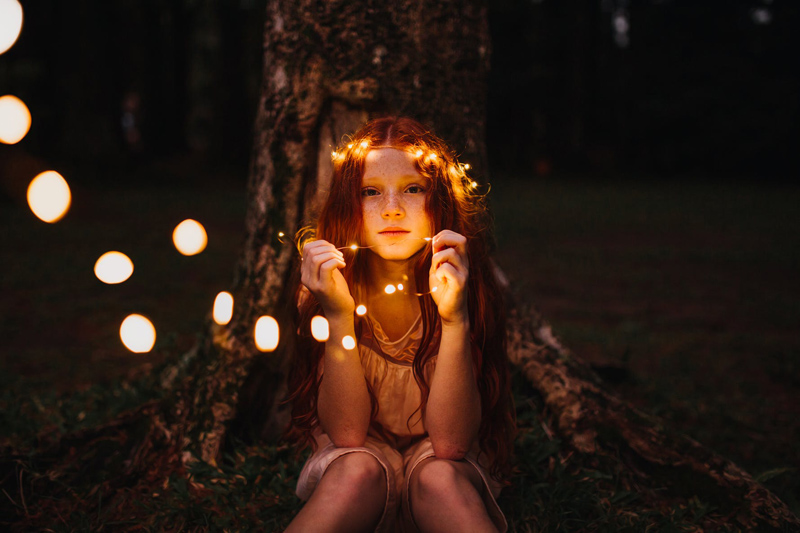 Based on the E.D. Baker novel, The Frog Princess, which was inspired by the Grimm Brother's fairy tale, "The Frog Prince," Walt Disney Animation Studios introduces Disney's first African American princess in an American fairy tale in Princess and the Frog. Released in theatres in 2009 and available of Blu-ray and DVD, Princess and the Frog is directed by the creators of "The Little Mermaid" and the "Aladdin" and tells the story of a young woman's hope to fulfill her late father's dream.

Set in the French Quarter of New Orleans, in what could be thought of as a modern day Roaring Twenties, there is a sort of Broadway musical feel to the movie. The story begins with Tiana, a beautiful young woman who works two jobs as a waitress and hopes to some day open "Tiana's Place". This is not only a restaurant with sizzling flappers, smooth jazz, and divine delicacies of the Louisiana bayous, but it is also a dream that she has shared with her late father since she was a child. Saving every penny of her earnings, Tiana has dedicated much of her young life in the pursuit of this dream, and has finally saved enough money to secure the perfect building for her restaurant.

In the meantime, Prince Naveen of Maldonia has arrived in New Orleans and is seeking a way to better his financial situation after being cut off by his parents. He has determined that to secure and maintain his financial status, he much marry into a rich family. So, Prince Naveen sets his eye on marrying Tiana's best friend, Charlotte LaBouff, daughter of a rich sugar baron. Unfortunately, Prince Naveen is unaware that the scheming Facilier is lurking in the shadows with a clever plan in place. Naveen's greed allows Facilier to execute his terrible, but perfect scheme, giving Naveen all the green he'll ever want. Just not exactly the type of green he expected. Yes, Naveen finds that he's been transformed into a frog. While, Lawrence, Naveen's emotionally tormented companion, is finally getting the respect that he's always wanted. However, the respect that Lawrence receives is merely due to his transformation into Prince Naveen, resulting from voodoo curse performed by Facilier. Now that he has the appearance of Prince Naveen, Lawrence is able to continue the original plan to marry Charlotte, with one small change. He must share his wealth with Facilier.

Just as Tiana finds comfort in the thought that she will finally see her father's dream come true, she discovers that her bid of the building, intended for her restaurant has fallen through. Tiana does something that she has always believed to be silly. She wishes upon a star. But, who should appear, but the froggy Prince Naveen. Thinking that Tiana is a princess, Naveen explain who he is and desperately needs Tiana's help to restore him to his human form. Just one kiss. That's all he needs. Though she thinks she's crazy to even contemplating doing it, Tiana kisses the frog and finds that she has become a frog herself.

This is where the true magic and entertainment of the film really takes off. I'm not one for singing in movies, let alone animated characters. Typically, when it starts, I hit the "mute" button and wait for it to be over. But, I really enjoyed all the catchy tunes. The entire soundtrack, featuring Anika Noni Rose, Ne-Yo, and Academy Award winning composer, Randy Newman, were amazing. There's a blend of blues, gospel, jazz, Dixieland, and zydeco, all of which add flavor to a wonderful musical experience. Even as I write this review, I can hear Mama Odie singing:

You got to dig a little deeper
Find out who you are
You got to dig a little deeper
It really ain't that far

When you find out who you are
You'll find out what you need
Blue skies and sunshine guaranteed

The Princess and the Frog may be an old-fashioned fairy tale, but it's a beautifully crafted and fun story that offers an unusual twist to a timeless theme. With its unique and, kind of, offbeat characters and critters (can't forget the critters, especially Ray) and compilation of unforgettable songs, Princess and the Frog is definitely one of those films that should be added to everyone's video library.


Here are some fun facts about Princess and the Frog
FROG FUN
-- Animators and visual development artists invited a host of real frogs into the studio in order to truly appreciate what makes frogs frogs.
DISNEY'S NINTH PRINCESS
– Disney's newest princess, Tiana, joins ranks with Snow White, Sleeping Beauty, Cinderella, Belle, Ariel, Pocahontas, Jasmine and Mulan. The Princess and the Frog is Disney's first princess film since Mulan, which was released in June 1998.
PAYING HOMAGE
– During "Down in New Orleans" early in the film, the carpet from Aladdin is being shaken up on a wrought-iron balcony. Mama Odie comes across the lamp from Aladdin during "Dig a Little Deeper." A Mardi Gras parade float is modeled after King Triton from The Little Mermaid—on it are caricatured versions of directors John Musker and Ron Clements (who also directed The Little Mermaid, Louis realizes his dream of playing with a jazz band and the band is called the Firefly Five Plus Lou after a Disney Animation ragtime band from the 1940s-50s known as the Firehouse Five Plus Two (the film's piano player is even modeled after Disney Legend Frank Thomas was the piano player for the Firehouse Five Plus Two).
ALL IN GOOD TIME
-- It took about 20 minutes for an animator to create one drawing for The Princess and the Frog. It took animators 20-40 hours to create the basis of an individual scene in The Princess and the Frog. That same scene then took another two–three months in the production pipeline before becoming a final scene in color.
ALL THAT RAIN
-- Ron Clements was at the New Orleans Jazz & Heritage Festival when he got caught in a downpour and took cover under a table. Clements later added the scene in the bayou in which Tiana and Prince Naveen get caught in the rain.
LATER GATOR
-- The well-known chef Emeril Lagasse voiced the part of Marlon the Gator.
BLOWING HIS OWN HORN
-- Terrence Blanchard, who is a native New Orleans jazz legend and trumpet player, played all of alligator Louis' trumpet parts in the film. He also voiced the role of Earl the bandleader in the riverboat band.
PICTURE THIS
-- Filmmakers took more than 50,000 photos of local iconic images to use as reference and inspiration including places like the buildings, restaurants and the garden district.
EVERYBODY LOVES A PARADE
– Filmmakers were invited to participate in Mardi Gras aboard a float. At the end of the film, there are caricatures of the directors throwing beads off the float during the wedding parade.
A GOOD CAUSE
-- During their time in New Orleans, directors Ron Clements and John Musker, and producer Peter Del Vecho volunteered for Habitat for Humanity to help rebuild New Orleans.
ALL IN THE FAMILY
-- Some of the background characters were based on members of the production crew. The man with the horse in the opening sequence was based on supervising animator Eric Goldberg. Producer Peter Del Vecho's likeness can be seen doing the tango across the dance floor at the Masquerade Ball. The girls swooning after Prince Naveen are all based on members of the production team. Marlon West (EFX supervisor) and Bruce Smith (supervising animator) inspired Tiana's friends in the café, and writer Rob Edwards' likeness is part of the band. Head of story Don Hall voices the character of Darnell. Storyboard artist Paul Briggs voices the character of Two Fingers.
LOCAL TALENT
-- "Trombone Shorty," a well-known local musician, played on "Down in New Orleans." Al Hebron who was the filmmakers' local tour guide was tapped to provide the voice of the riverboat captain.
MULTI-TALENTED
-- Terence Simeon, Grammy Award®-winning local musician, played the accordion, rub board, triangle and squeezebox on the Zydeco song "Gonna Take You There."
ALL LIT UP INSIDE
-- Randy Newman provides the voice of firefly cousin Randy, who is a caricature of the composer. Newman was actually cast to voice several characters in the film—a raccoon, a turtle—but only the firefly made the final cut.
PLAY IT AGAIN
-- One of the most thrilling moments for director Ron Clements was when he got a personal performance from Randy Newman. Clements arrived early to the session at Newman's house and the Oscar®-winning composer played the first song he wrote for the film.
MUSIC TO MY EARS
-- Music plays such an integral part of New Orleans lifestyle that filmmakers felt it important to reflect that diversity in the film. Oscar®-winning composer Randy Newman (Cars, Monsters, Inc., Toy Story) created an all-new score for the feature in a range of styles, including jazz, blues, gospel and zydeco; and featuring seven new songs.
ANIMAL BEHAVIOR
-- Directors John Musker and Ron Clements visited the New Orleans Audubon Zoo for inspiration. They saw indigenous alligators, which inspired the film's trumpet playing alligator, and spoon-billed birds, which influenced the birds in Mama Odie's gospel song "Dig A Little Deeper."
You Should Also Read:
Princess and the Frog - Official Site


Related Articles
Editor's Picks Articles
Top Ten Articles
Previous Features
Site Map





Content copyright © 2023 by Cathy Spearmon. All rights reserved.
This content was written by Cathy Spearmon. If you wish to use this content in any manner, you need written permission. Contact Cathy Spearmon for details.