Dealing with Softball Umpires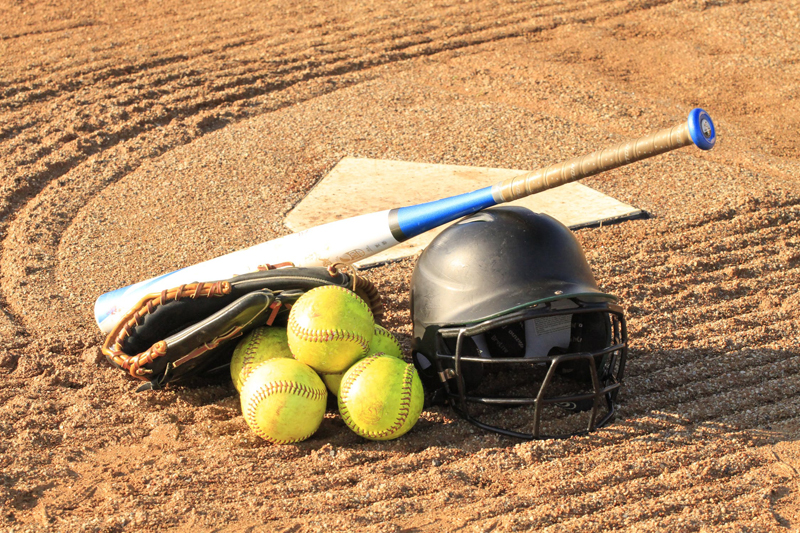 My dad was an umpire for as long as I can remember. In fact, some of my earliest memories are going to softball and baseball games with my dad and watching him umpire. I too have umpired a few games, and though I love coaching a lot more, I do enjoy umpiring as well – it is the best seat in the house for watching the game! It also gives me an appreciation of how hard a job it is. So, given that I was raised by an umpire and have umpired as well, I offer some do's and don'ts on how to relate to umpires.
Don't argue balls and strikes with an umpire. This rule is almost as old as the game itself. First, each umpire has a slightly different strike zone so a coach should look for consistency – if the umpire is calling low and outside strikes against me, I want him calling it against all my batters and against the other team as well. Train your catcher to ask where a pitch missed if she thinks the pitch missed. The umpire and the catcher certainly have a better view of the pitch than a coach does in the dugout, so it seems silly to me for a coach to bark at an umpire for a pitch call. Though umpires are impartial, they do meet after games to eat and drink, and believe me – you definitely do not want to get a reputation as Coach Crybaby among the umpires.
Do respectfully approach an umpire if you think you see or saw something that they did not see. Call time out first and then walk or slowly jog to them. Make the discussion quick and realize that there is nothing that you are going to say to make the umpire change the ruling unless it was an obvious rule omission. On a play where I think my runner is safe because the fielder missed the tag, the conversation goes like this:
Me: "Boy, Blue, it sure looked like the fielder missed the tag from where I was standing."
Blue: "Nope, she got the tag down on her foot before the runner reached the bag."
Me: "OK, I thought she didn't get her glove all the way down on the runner."
Blue: "Nah, she touched her."
Me: "OK, thanks."
Those 15 seconds allow me to respectfully express my disagreement, allows the umpire to show that he is in charge, and they may have gently reminded Blue to watch tags a bit more closely.
Do not argue a call for the purpose of "getting calls later in the game." It does not work that way. Too many times I see coaches complain about a call on bang-bang play that the umpire got right and the only reason they do it is for show. The umpire is going to make an immediate call based on what he sees on a play – he is not going to think about previous calls before he makes the current one. Again, getting a reputation as Coach Crybaby will only work against a coach in the long run.
Do compliment an Ump after the game if they had a good game, win or lose. Umpires really do not care what a coach's opinion of their work is, but showing class and sportsmanship is a great example for the players. In fact, I compliment anyone – opposing players and coaches included – if they make a good play. I am a fan of the game as well as a coach, so I appreciate good plays by anyone including the umpire.
As a manager, do not let anyone else argue an umpire's call (with the exception of the catcher asking where a pitch missed). I have had to tell parents to knock it off very publicly when they got on an umpire's case, and I have had coaches who have tried to argue a call for "later in the game." A manager is responsible for his team's conduct, and that includes the parents and coaches. A team that has adults who act out of control will itself become out of control.
Finally, do spend time understanding the rules and umpire mechanics. A lot of arguments are started by coaches who just do not understand the rules and end up just being a waste of time for everyone. Understanding umpire mechanics can help a coach know which battles to fight and which ones to let go. For example, in a one-umpire game, a runner may leave first early. I know that the umpire cannot see that and will never make that call, so I may say something like "Hey Blue, I know you can't see it, but their runners are leaving first early." All I am doing is letting the other coach know that I know what he is doing and maybe get him to be a little more cautious. In another example from a recent game, there was a dropped third and the umpire turned the wrong way and my catcher ran right into him, allowing the runner to safely reach base. I could tell that the umpire knew he made a mistake, and so rather than get upset, I just asked him to please watch his mechanics.
Umpires are the biggest fans of the game. Why else would they put up with all the abuse that they sometimes get? A coach who follows these guidelines will develop a good working relationship with each game's umpire, and will also gain a great reputation within their softball community. Become known as "Coach Classy" instead of "Coach Crybaby."
BellaOnline Softball Subject List:
Coach´s Box
,
Health & Medical
,
History of Softball
,
International Softball
,
Organizations
,
Parents
,
Professional Softball
,
Reviews
,
Rules & Regulations
,
Scorekeeping
,
Stats & Analysis
,
Travel Ball
This site needs an editor - click to learn more!

You Should Also Read:
Rules & Regulations Subject
Don's Coaching Rules




Related Articles
Editor's Picks Articles
Top Ten Articles
Previous Features
Site Map





Content copyright © 2023 by Don McKay. All rights reserved.
This content was written by Don McKay. If you wish to use this content in any manner, you need written permission. Contact BellaOnline Administration for details.