Rewarding Softball Players with Booty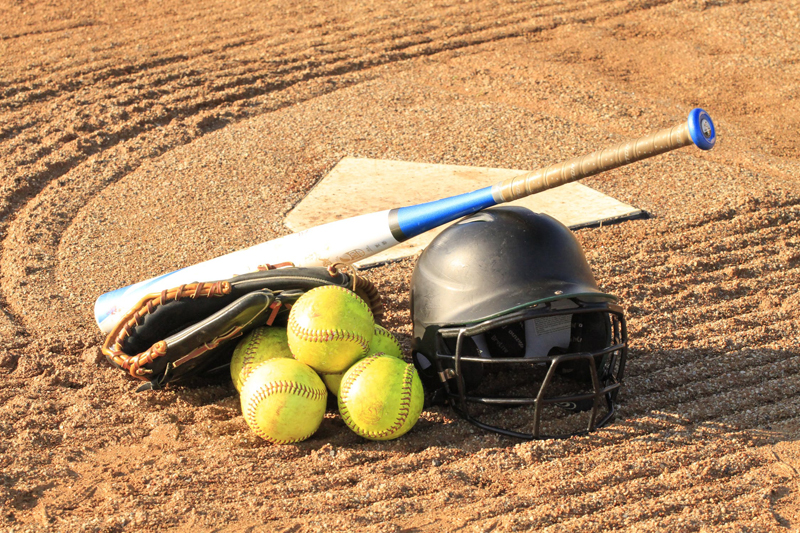 The more positive encouragement and reinforcement that softball players get the better they perform. In my experience, this is particularly true for the female athlete. I have coached against teams whose coaches were yellers and disciplinarians and more often than not I beat them, even if they have better talent "on paper" than my team does. Studies show that pre-teens and young women typically have negative self-images of themselves, and that is before they try to hit a change up! In a sport built around failure as softball is, success should be celebrated and failure should be accepted as part of the game, not punished.
What is the best way to reward success, whether on the practice field or in a game (besides immediate verbal acknowledgment, of course)? I, like a lot of coaches, used to give out game balls after each game. I was not very satisfied with that approach because a lot of times multiple players make key contributions to a game, plus excellent practices were not rewarded at all. I know a coach who gave out stickers to players for their batting helmets after a game (like football helmets have), but like the game ball approach it was entirely subjective and ultimately some players walked away wondering "Why didn't I get a sticker?"
Then, while watching a Mountain West College Softball game on TV, I saw a coach (I think it was BYU's team) give a player a Skittle ever time they reached first base. "Well," I thought, "if they do it in College then I'm sure it will work with my 14U players!" However, I did not like the idea of handing out candy, so I came up with the Booty Chest (shown at right). I have since relented and include Smarties in the Booty Chest because all my players like them and they do not spoil even on boiling hot days.
My players earn tickets for good plays. In practice, they can earn one for hustling, if they bat particularly well at a station, or any time a coach likes anything they do. In a game, they earn tickets for hits, walks, getting hit by a pitch, great defensive plays, scoring or batting in a run, or again, any time a coach likes what they did. They automatically get one ticket if they dive for a ball at any time – if they make the play, they get two tickets. I also will usually, but not always, tack on a ticket or two for everyone if we win or play well. After a practice is over, they can buy anything in the Booty Chest for 3 tickets.
This has worked out extremely well. First, each player gets at least one ticket most games, but a player's reward is directly related to her performance. Secondly, it is mostly an objective award system, so the players see it as fair and understand why they get the reward they get. They also tend to work harder when they know they will get a concrete reward – even my girls who are afraid of diving will try to dive for a ball knowing that a ticket is in the balance.
Booty may evolve as the girls get older, but right now my 14Us are just as happy buying a miniature barrel of monkeys or a green alien as my 12Us are. I do not think the type of Booty is important. I think the players appreciate that they earned their Booty via their own efforts.
BellaOnline Softball Subject List:
Coach´s Box
,
Health & Medical
,
History of Softball
,
International Softball
,
Organizations
,
Parents
,
Professional Softball
,
Reviews
,
Rules & Regulations
,
Scorekeeping
,
Stats & Analysis
,
Travel Ball
This site needs an editor - click to learn more!

You Should Also Read:
A Fun Softball Practice Activity




Related Articles
Editor's Picks Articles
Top Ten Articles
Previous Features
Site Map





Content copyright © 2023 by Don McKay. All rights reserved.
This content was written by Don McKay. If you wish to use this content in any manner, you need written permission. Contact BellaOnline Administration for details.