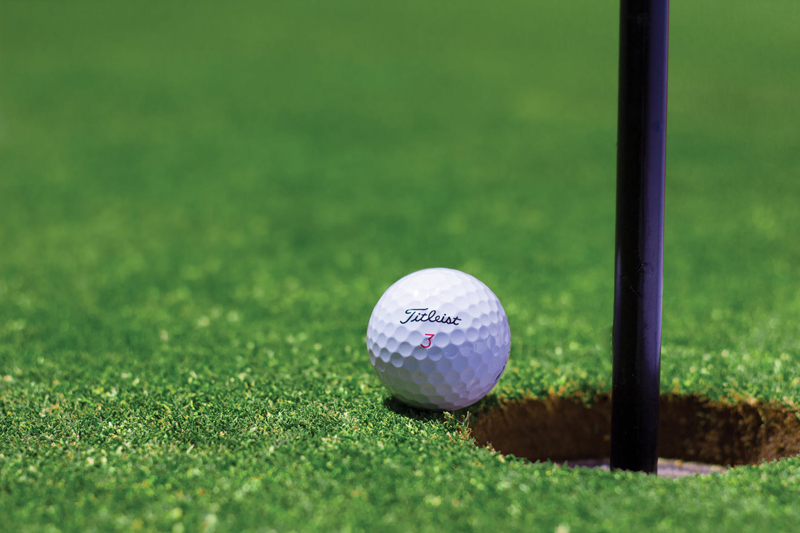 This is one of our monthly mini tournaments we are trying this year with our Ladies Day play. Since Wednesday is our usual game day fell on St. Patrick's Day we decided this was a good time to have a Green mini tournament. We asked all players to wear green and we played a Lucky Seven Game. They only counted the scores on holes 2,3,4,5 on each course plus #7 on the first Mill Course for the nine holes count. We played the Mill and Creek courses and the reason for picking these numbers to count as they all add up to a seven as 2 and 5, with 3 and 4 for our Lucky Seven game. They deducted half their handicap for their final score. The player with the lowest score will win with ties splitting the money.

This was the way we had it set up except it rain that day and had to cancel it to the next week but then it rained again so finally had the event on March 31st. This day turned out beautiful with sunny skies and warm weather. So we went green after two weeks of trying to hold this event.

We also planted seven lucky St. Patrick's Day coins with flashing lights on seven tee boxes of the 18 holes we played. There was a prize for the lucky gals who found these coins. Janet my co-tournament chairman and I led the group off by ourselves as we wanted to plant the Lucky coins. We had three threesomes following for our group totaling eleven. We found several members had to cancel or were gone this day.

For the lunch we decided to serve green eggs and ham salad, plus variety of salad dressing along with breadstick and ice tea. A spiral cookie of chocolate and mint was the dessert. Janet and I finished early so have time to organize the winnings plus having our food manager get our table of food ready. Janet would take in the score cards as the gals finished. We heard several comments on finding the flashing lucky coins we had hidden and some of them had them pinned to their shirts.

We were a colorful group and many wore their green and we used all the green St. Patrick's table ware and the green eggs were colorfully arranged between the ham cubes on our salads. Quite a few comments on the green eggs but they did eat them and even said they tasted quite good. These eggs were made from hard boiled eggs put in pickling brine with green food coloring. Eggs made this way will last a very long time and still taste fresh. Several of the girls were going to try them for Easter coming up this weekend.

Everyone had a great time and the gift for finding the lucky flashing coins was a small bottle of Bailey's Liquor which we thought was fitting for an Irish party. All the winners thought it was appropriate. The winners of the games were awarded their prizes plus our chip in winners and closest to the pin. All in all it was a great day and weather was gorgeous. Events like this make for interesting changes to the ordinary golf game.



Related Articles
Editor's Picks Articles
Top Ten Articles
Previous Features
Site Map





Content copyright © 2022 by Letta Meinen. All rights reserved.
This content was written by Letta Meinen. If you wish to use this content in any manner, you need written permission. Contact Sandy Eggers for details.