Teaching a Catcher to Call Her Own Game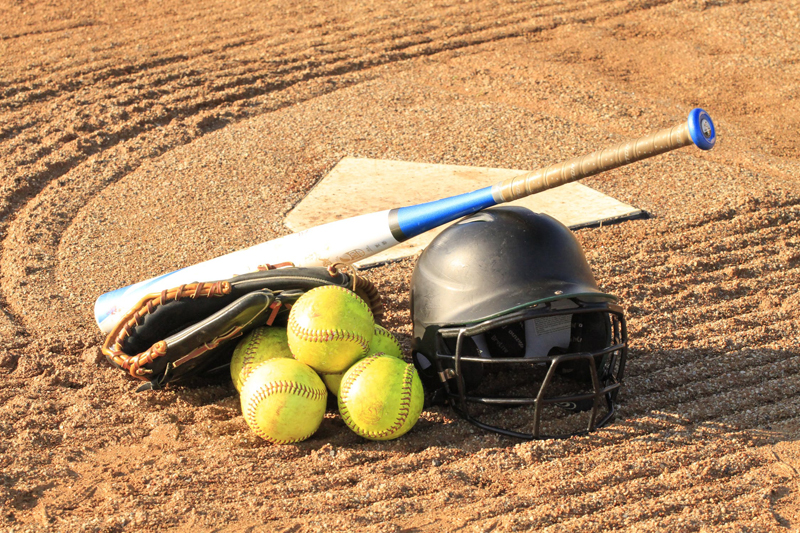 All the pressure is on the pitcher in a game, but in my opinion, the hardest position to play is catcher. Not only is it physically demanding with the catcher involved with every pitch, but she must spring into action to throw to a base, cover a bunt, or block a ball in the dirt. She should also verbally direct the defense both before the ball is hit and afterwords, which means that she must always be thinking and be aware of the game situation. Awareness of the game situation leads to an ability to call the pitches of the game.
As discussed in a previous article (see the "Related Articles" at the bottom of this article), I believe catchers should start calling their own game when they are catching a pitcher who can locate strikes. Otherwise, there is not much point worrying about it and the catcher should just set up in the middle of the plate. There are still plenty of skills for a catcher to work on (blocking the plate, framing pitches, throw downs, etc) while waiting for the opportunity to catch a more mature pitcher.
Calling pitches is much more an art than a science, and what works changes from game to game and even batter to batter. What follows here are some guidelines for a catcher new to calling her own game. I advise that she starts with these guidelines until she is comfortable with them, and then start experimenting in any particular situation, even breaking the below guidelines from time to time. Most importantly, she should spend a lot of time catching the pitcher(s) in practice (and after practice) so that she gets a feel for the different pitches that each pitcher has, and how those pitches change from when the pitcher is fresh until she is tired.
For this article, let us assume that our pitcher has a 4-seamer, a 2-seamer, and a change-up and that she can throw all of them for strikes.
Rule Number One for our catcher is "With the next pitch, change either the location or the pitch, or both". Even young batters can adjust and hit a pitch thrown the same way to the same location – that is what batting machines do, and most batters look like All-Stars in the batting cage. Changing the pitch and/or location requires the batter to make an adjustment on the fly for each pitch, which is why hitting a round ball with a round stick is considered the hardest thing to do in sports. We can break Rule Number One if we think the batter cannot hit a particular pitch. If, say, the batter is swings so late on our inside 4-seamer that she is not close to hitting it, we may call for the inside fastball again and again until the batter strikes out or begins to foul off the pitches.
Guideline Number One is "If the batter is swinging late, pitch her inside with speed pitches." If the bat is only passing through the strike zone as the catcher is catching the ball, then the batter is swinging late. Alternately, if a right-handed batter fouls off pitches to the first base side (or the third base side for a left-handed batter), she is swinging late. For our example pitcher, we would call for 2-seamers and 4-seamers inside. Slow pitches such as change-ups allow the batter to catch up to the pitch and hit it. Likewise, an outside pitch is likely to hit the part of the bat that stays in the strike zone the longest and may allow the batter to get a lucky hit between the first and second basemen.
Guideline Number Two is "Keep the pitch location low unless you want it high for a reason." The only circumstances I want high pitches are if I think the batter is going to bunt or slap, or if the batter really lunges forward to hit the ball. A high fastball is tough to bunt or slap without popping up and it is tough for a lunger to hit. Otherwise, a ball pitched low is much harder to hit square, and even if it is hit hard it is likely going to be a grounder that my infielders have a chance to turn into an out.
If the batter is at the very front of the box, she is there for one of two reasons: 1) she is either looking to bunt, or 2) she has a quick enough bat that she thinks she can hit our fastest pitch. In such a case, I would start with a high outside fastball to see if the batter is bunting (be careful though – that pitch can end up in the outfield if the batter is really good). Otherwise, I would throw a lot of 2-seamers outside, change ups in different locations, and the occasional inside 4-seamer. We want a batter with a quick bat to swing early, which will open up the outside part of the plate for strikes (opposite of a batter who swings late).
Always remember Guideline Number Three: "When in doubt, keep the pitch low and outside." For younger batters especially, who usually try to pull every pitch, a low outside pitch is difficult to hit well. Be careful, though, because a catcher can get comfortable and end up only throwing low and outside pitches which would break Rule Number One (change location and/or pitches). We do not want the batter to get a chance to adjust so keep them guessing at all times!
Finally, when calling pitches, keep the signals tucked close to the groin area and have the catcher's mitt near the knee to keep the other team from seeing and stealing the pitch signals. New catchers typically hold their signals too low, and everyone in the stands and the other dugout can figure out what pitch is coming.
Again, catching is an art that a catcher learns over time, so have patience! These rules and guidelines will get a catcher new to calling her own game off and running, but they are not written in stone. Over time, catchers develop their own rules and guidelines for each of their pitchers that work way better than a "one size fits all" approach that any article would have.
BellaOnline Softball Subject List:
Coach´s Box
,
Health & Medical
,
History of Softball
,
International Softball
,
Organizations
,
Parents
,
Professional Softball
,
Reviews
,
Rules & Regulations
,
Scorekeeping
,
Stats & Analysis
,
Travel Ball
This site needs an editor - click to learn more!

You Should Also Read:
Should a Catcher call her own Game?
The Catcher, the Batter and Softball plays
Pitching to Contact in Softball - Pitch Selection




Related Articles
Editor's Picks Articles
Top Ten Articles
Previous Features
Site Map





Content copyright © 2022 by Don McKay. All rights reserved.
This content was written by Don McKay. If you wish to use this content in any manner, you need written permission. Contact BellaOnline Administration for details.