Know your Skin Undertones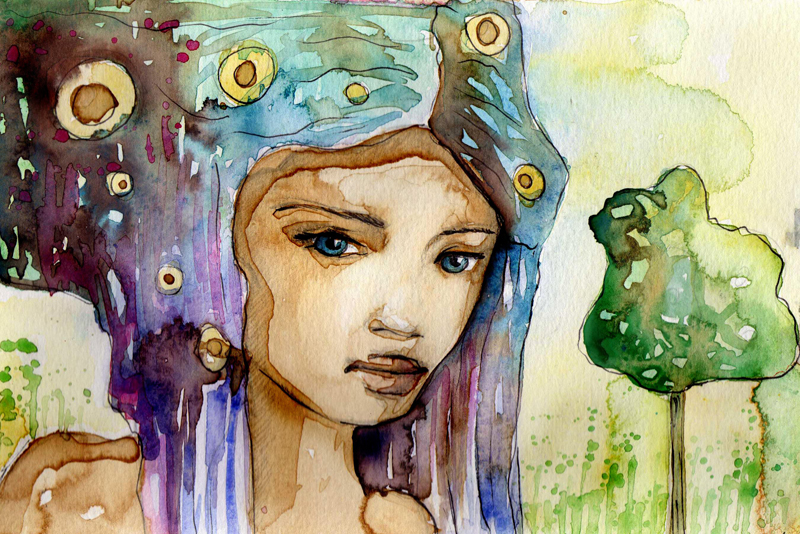 Makeup is part of your every day lives at least for a lot of you. What color lipstick or eye shadow should do you buy? These two items can be purchased fairly easy but what happens when it comes to your skin and its undertones?
Former Ethnic Beauty editor April Marquette wrote an informative article on skin undertones. Enjoy!
For an Ethnic Beauty, knowing one's skin undertone can be quite helpful in creating a desired look. It can also be quite frustrating... Yes, because although there is a plethora of information available, on skin and undertones, much of it is unclear. Therefore, let us kick the guesswork to the curb, and clarify a few things. Firstly, what are undertones? They are the not-readily-seen tones of the skin; and makeup experts have consigned these to three categories: warm, cool, and neutral.
How are skin undertones determined? This can be done by noting one's natural eye color, and or their natural hair color. Another no nonsense way of determining skin undertones is to look at the veins on the inside of one's forearm -- the part held closest to the body. Do so in natural light, sunlight.
If your veins appear green or have a yellow cast, your undertones, are
warm
. If your skin naturally appears beige, coppery, honey-hued, peach-y, golden, or golden brown, your undertones, my lovely, are most likely warm. If your natural eye color is amber, hazel, brown, or black, your undertones are warm. If in the sunlight your natural hair color showcases hints of gold, red, or orange, your undertones are warm. You probably tan easily, and you will typically look better in earth tones, such as different shades of orange, green, yellow, and brown.
If your veins appear blue-ish then your skin tone is
cool
. If your natural eye color is any shade of blue, gray, green, or black, beautiful, your undertones are most likely cool. Many cool-toned people have pale, pink, rosy, ebony, or even reddish casts to their skin. If in sunlight your natural hair appears blond or black, again, you possess a cool undertone. You may not easily tan, but many cool-toned people often suffer sunburn. In clothing, advisable are the jewel tones -- emerald green, ruby red, sapphire blue, etc. as well as pure white.
If your veins appear to be a mix of blue
and
green, or if your skin appears olive, it is safe to say your undertone is
neutral
. Some neutral-toned people have fair, porcelain, or medium beige or brown skin. Often you will look great in most any color, because you have aspects of both warm and cool skin tones. Go neutrals!
Knowing one's undertones can also eliminate guesswork when choosing the right foundation, or other facial and body makeup. Knowing can also take the frustration from deciding which palette will best color one's hair. Knowing one's own particular undertones can enable an Ethnic Beauty to also choose colors and shades of clothing that will surely flatter.
Also, classes for color and professional consultations are available, many at local department stores -- sometimes for free, or for nominal cost. These will further aid one to determine which shades will work best with her particular skin undertones. Hopefully this article will minimize your frustration and eliminate the guesswork often involved in determining one's undertones.
That's it for this week, please visit me in the Ethnic Beauty forum.
As always ...
Dedicated To Your Beauty,
Juliette's Website
https://www.nyrajuskincare.com


Related Articles
Editor's Picks Articles
Top Ten Articles
Previous Features
Site Map





Content copyright © 2023 by April Alisa Marquette. All rights reserved.
This content was written by April Alisa Marquette. If you wish to use this content in any manner, you need written permission. Contact Juliette Samuel for details.