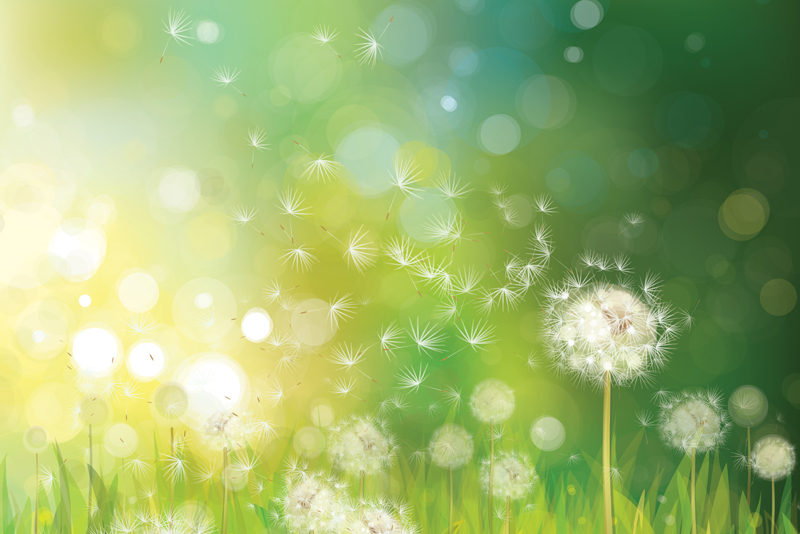 If your allergies seem worse, you'll find many others in the same boat. Pollen-caused allergies have skyrocketed in the U.S. with scientists suspecting a link to climate change and longer growing seasons.

The pollen season has lengthened up to 16 days since 1995, scientists report. Studies show there is more atmospheric carbon dioxide, a heat-trapping greenhouse gas, produced by burning coal, oil and other fuels. Under these conditions, plants are encouraged to grow more and crank out more pollen.

The situation for allergy sufferers is not expected to improve as long as carbon dioxide emissions continue to increase. About 54 percent of Americans are sensitive to one or more allergens, according to the National Institutes of Health. Depending on what allergen you're talking about, the rates are anywhere from two to five times higher than 30 years ago.

Lab tests show that pollen production rises along with carbon dioxide. It doubled from 5 grams to 10 grams per plant when carbon dioxide in the atmosphere rose from 280 parts per million (ppm) in 1900 to 370 ppm in 2000. It could double again, to 20 grams, by 2075 if carbon emissions continue to climb. The world's carbon dioxide concentration is about 400 ppm.

Blood tests, administered by laboratories, are revealing more Americans have allergies. One test showed a 15 percent increase in ragweed allergy from 2005 to 2009. Skin tests reveal increases in allergy to ragweed, ryegrass, Bermuda grass, mold and oak.

Increases are not limited to seasonal allergies. Food allergies in children rose 18 percent from 1997-2007, according to the Centers for Disease Control and Prevention. Peanut allergy is becoming more common in kids.

Explanations for the rise are many and varied. One theory is that developed countries are too clean. Our immune systems are malfunctioning because of lack of stimulation from bacteria and germs. The number of autoimmune disorders is disproportionately higher in sterile countries.

Here are some strategies for coping with the allergy epidemic:

•Limit your exposure by keeping your windows shut in both your house and car. Avoid prolonged exposure outside between 10 a.m.-3 p.m. when allergen levels are at their highest. Shower and change after being outside to remove allergens that tend to stick to hair and clothes. Monitor pollen levels for your area through the National Allergy Bureau.

•Start taking your medication 10-14 days before symptoms appear. Nasal steroids, antihistamines, decongestants and eye drops are available over-the-counter and by prescription.

•Schedule a doctor's appointment if medications and sprays aren't working. Allergy shots that reduce your sensitivity are another option.

•Use a Neti Pot regularly to clean the sinuses and clear the head of congestion. A Neti Pot is a small ceramic pot used to pour warm saline solution through the sinus passages.

•Have air ducts cleaned before turning on the furnace for the first time and use a HEPA filter in your heating system to filter out molds, pollens and other allergens.

















Related Articles
Editor's Picks Articles
Top Ten Articles
Previous Features
Site Map





Content copyright © 2018 by Sheree Welshimer. All rights reserved.
This content was written by Sheree Welshimer. If you wish to use this content in any manner, you need written permission. Contact Sheree Welshimer for details.