What makes a good Softball Team Great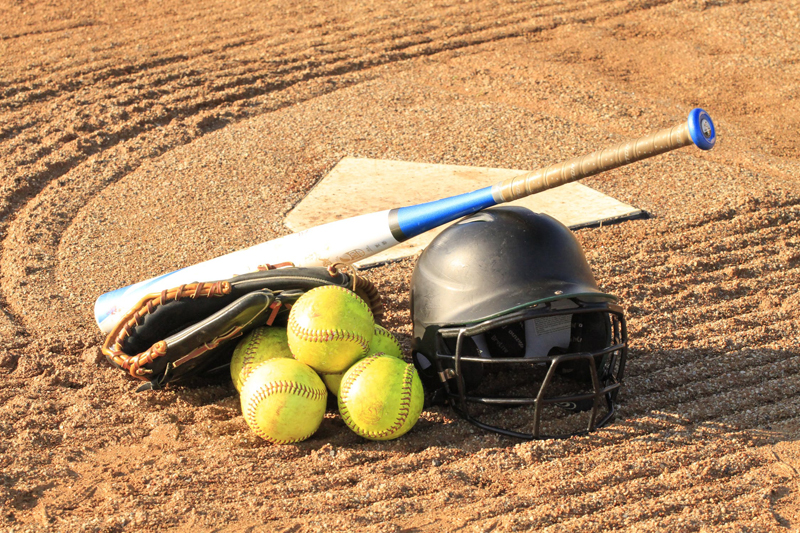 Some teams have it and some teams don't. It is a certain ability to consistently eek out close games, to exceed expectations, to be great. Every good team has good pitching that can be dominant, solid defense, and strong hitters. However, what do great teams do well that separate them from the rest? In my experience, great teams have four qualities that the good teams lack.
First and foremost, great teams are superior in executing or defending "little ball", which includes bunting and slapping. I have seen more championship games won or lost by the proper execution of a bunt play than any other single factor. Good teams have good infield defense and solid hitting, but great teams can defend the bunt or lay down the perfect bunt well in pressure situations. Same goes for slap hitting. This is also perhaps the biggest difference between baseball and Softball – "little ball" is much more important in Softball.
Great teams also have offensive production from the bottom of the order and from their bench. All good teams have a strong top half of the order, but the team that can pressure a defense with all 9 (or in the case of open substitutions, 11 or 12) batters is a team that nobody wants to face. Hitting a softball is the hardest thing to do in sports, but with a lot of work it can be done and done well by every hitter in a line up. If every hitter in the lineup can hit AND bunt, that puts a tremendous amount of pressure on another team's defense.
While all good teams have solid infield defense (and great teams have great "little ball" defense), the best teams have outstanding outfield play. I am surprised at how often mistakes in the outfield hurt a team, even at the College level. Outfielders who can track balls well, have strong and accurate arms, and speed to get to balls quickly can turn the momentum of a game around with one play. A diving catch in the gap can fire up a team while deflating the opponent who thought that there was a sure double to be had.
Finally, there is an intangible element that great teams have, which I'll just call "team chemistry" though it is more than that. Great teams, in my experience, enjoy being together and have players and staff that are not just softball talents, but great people as well. Additionally, they have the confidence in themselves and their teammates that the job will get done. No matter what the game situation, great teams know they can handle it. Good teams can appear to have this quality when things are going well, but when adversity hits, the confidence and chemistry go out the window. Great teams can weather those storms and come out the other side better.
These four qualities are what allow teams that would otherwise be good become great. I have had teams in the past who, on paper, actually had less talent than other teams but ended up becoming great teams because they played "little ball" better, had better outfield play, got offensive production from every single member of the team, and had a GREAT attitude and chemistry. As a coach who often has to do more with less, I can affirm that great teams can be made out of good parts and pieces.
My recommendation is to focus on these four qualities (while continuing to work on other parts of the game) to maximize a team's performance. We work on hitting every single day, and every player gets a lot of individual attention, particularly the weaker hitters – one of the best feelings ever as a coach is to watch a girl who previously never hit well catch fire and become a good hitter. We work specifically on our "little game" defense once or twice a week at least, and have a bunting station set up during batting stations most of the time. We also work very hard on our outfield defense, and in fact we probably spend more time working on outfield defense than we do on general infield defense. Finally, we do a lot of team building, doing fun activities during practice like Over-the-Line and Softball-Football, as well as have regular get-together like pizza parties and such so the players can become closer. We treat each other as family instead of just teammates, and it shows on the field.
BellaOnline Softball Subject List:
Coach´s Box
,
Health & Medical
,
History of Softball
,
International Softball
,
Organizations
,
Parents
,
Professional Softball
,
Reviews
,
Rules & Regulations
,
Scorekeeping
,
Stats & Analysis
,
Travel Ball
This site needs an editor - click to learn more!

You Should Also Read:
Don´s Coaching Rules -- Coaching Box SubTopic
Softball vs Baseball Pitch Momentum and Bunting




Related Articles
Editor's Picks Articles
Top Ten Articles
Previous Features
Site Map





Content copyright © 2023 by Don McKay. All rights reserved.
This content was written by Don McKay. If you wish to use this content in any manner, you need written permission. Contact BellaOnline Administration for details.