Brewers Association Top 50 US Craft Breweries 2009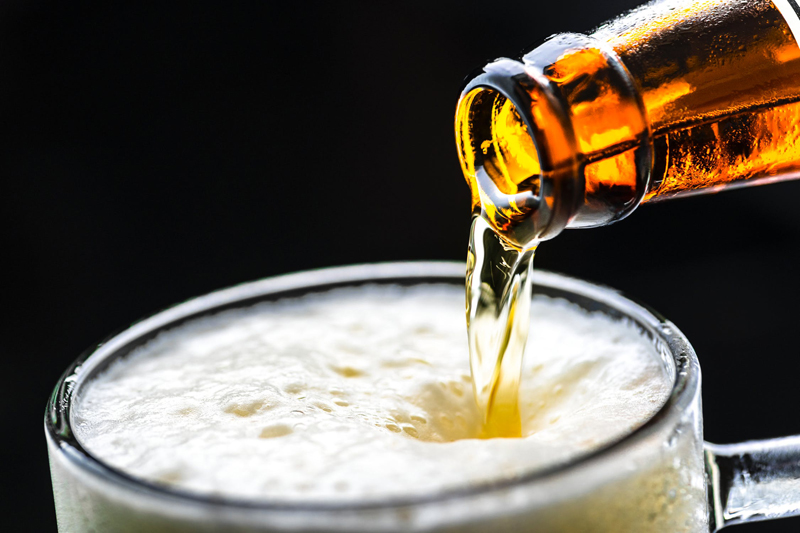 The Brewers Association has released their 2009 production stats for Top 50 U.S. Craft Brewing Companies, comprised of small and independent craft brewers, and Top 50 Overall U.S. Brewing Companies, made up of small craft brewers, but also including the producers of mass market beers.

The New Brewer will be publishing an industry-driven analysis in their May/June issue, due on the newsstands on May 18, 2010. I prefer to microscopically review these lists from my own perspective to determine patterns that matter to me, as an enthusiast of craft beer. Okay, perhaps I'm a geek at heart. My analysis dissects the information by hashing through the numbers in a more intuitive, sensory way.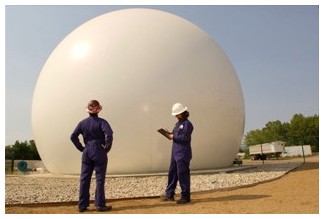 Some of my analysis takes into consideration the following points (you won't find many of these on an EBITA report):

How much do the top companies focus on sustainability? Are those moving onto the list practicing green brewing measures that give them an advantage? Are they looking at ways to improve?

Is there a strong marketing message? Do they stay in your face in some way, whether assertive, arrogant, smart, or subtle? What is the message?

Are they making me feel good about craft beer and my choice to drink it?

Are they woman friendly? Do they understand women and their tastes, or do they approach women from a Neanderthal perspective? Does it matter?

Are they concentrated in a specific area of the country?

Is there an outstanding figurehead that draws attention to the brewery? Do these figureheads write books, make videos, speak at festivals throughout the country, or align themselves with other brewers?

Are they politically active? Are they easily approachable?

Am I familiar with their beer brands and styles? Are they well-known for any particular style – highly hopped, Belgian style, session, imaginative creativity, or collaborations? Can I easily identify these?

Sustainability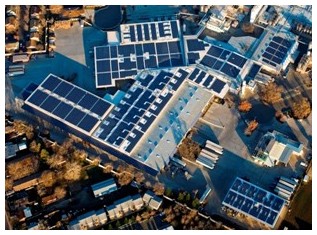 Sierra Nevada and New Belgium Brewing have an astounding record for sustainability. Sierra Nevada has developed a plant-wide program worth bragging about. Cheri Chastain, Sustainability Coordinator in the Chico California plant says, "At Sierra Nevada, we have invested most heavily in reaching 100% energy self generation through conservation, efficiency, fuel cell technology, and solar panels. This is one of the most comprehensive programs because it reached every facet of our operation. We also have a very strong and comprehensive recycling and waste diversion program. In 2008, we reached a 99.5% diversion from landfill rate through creative recycling and composting efforts – sending less than 1% of our solid waste to landfill. We collect and recycle just about all the solid waste leaving our plant."

In 1999, New Belgium Brewing became the first wind-powered brewery, and was the largest private consumer of wind-powered electricity at that time. In their water treatment plant, they not only clean the water, but produce two by-products – methane and nutrient-rich sludge. The methane "is used to fuel a combined heat and power engine—or co-gen—which creates electricity and heat for the brewery," while the sludge is used as high protein fish food for aqua-farms. From lighting, to evaporative coolers, to recycled materials, New Belgium is a model of green success. Each employee is given part ownership in the company and their very own cruiser bike to celebrate their one-year anniversary with the company, which builds a stronger commitment to sustainable practices within the company's culture.

As I scan the list, I see brewery after brewery with immense levels of commitment to sustainability, from the larger producers like Alaskan Brewing, Full Sail, Great Lakes, Deschutes, and Boulevard to those who have newly joined the list, like Bear Republic and Boulder Beer. Not all breweries on the list have formal programs for sustainability, but those who desire future growth would be well-advised to implement programs that will consistently reduce their carbon footprint by measurable increments each year.

Marketing Message & Visible Figureheads

How many marketing messages can you target without thinking? "You're not worthy", "Off centered Ales for off-centered People", "New Citizens of the Rogue Nation", "The Beer Can Apocalypse." Then, there are those with beautiful facilities – those like Sierra Nevada, Stone Brewing, Gordon Biersch, and New Belgium Brewing … and the people we love to watch: Garrett Oliver, Jim Koch, Sam Calagione, Peter Bouckaert, Matt Brynildson, Geoff Larson, and Sebbie Buhler. Whether they bring us food and beer, arrogance, political activism, familiarity, fantasy, or a touch of the exotic, they are focused on craft beer at its best, and know how to communicate that message.

Feeling Good about Craft Beer

As that golden liquid pours across your lips, you feel the fullness in your mouth as that balance between bready malts and citrusy hops satiates the spirit. Among the list of Top 50, you can sample style after style without ever being bored. Get dog-goned hoppy with Flying Dog Vintage 2007 Horn Dog Barleywine, feel the silky smoothness of Downtown Brown of Lost Coast, or experience an Hoptical Illusion with Blue Point Brewery. As brewers with pride and passion, the well never runs dry.

Woman Friendly

Although some brewing companies believe that creating light, fruity beer is what women want, I find many women are attracted to bock beers, Belgians, or hop-bombs – and may not know enough about beer to ask. Many of the Top 50 understand this, and market to the overall population with imaginative names and innovative approaches. They may have women intensely involved with the daily decisions or operations within these breweries: New Belgium Brewing boasts of Owner Kim Jordan and Sensory Specialist Lauren Salazar; Victory Brewing has Head of Quality Assurance Whitney Thompson; Rogue Ales highlights Rogue Advocate and Chocolate Stout Icon, Sebbie Buhler; Abita prides themselves on Brewer Deborah Clarke; Flying Dog Brewery showcases Gwen Conley as Quality Assurance/Sensory Manager; BridgePort Brewing distinguishes themselves with Brewer Maryann French; and Boston Beer Company features Jennifer Glanville as Brewery Manager. Although not a comprehensive list, you can begin to get an idea of the significant roles women play in the direction of these successful brewing companies. I would be remiss to leave the impression that the mega-brewers are not included. Anheuser-Busch InBev is loaded with Brewers and Brewing Group Managers who are women while MillerCoors boasts Brew/Cellar and Sensory/Lab figures who are strong women role-models.

Specific Area

By far, California yields the most craft breweries (11) among the Top 50 U.S. Craft Brewing Companies. In the Pacific Northwest, California, Oregon, Washington, Colorado, Montana, and Utah comprise a full 50% of the Top 50. If you review the Top 50 Overall Brewing Companies in the U.S., however, the Midwest grabs the spotlight with Anheuser-Busch InBev in Missouri, and MillerCoors Brewing and Pabst in Illinois. Yuengling in Pennsylvania brings greater heft to the Mid-Atlantic region.

Familiarity with Brand/Style

When I hear Boston Beer, I think of Utopias, Boston Lager, or the Longshot. Sierra Nevada brings to mind the hoppy Pacific West with Celebration Ale, Bigfoot Barleywine, and Southern Hemisphere Harvest Fresh Hop Ale. New Belgium brings immediate thoughts of La Folie, Fat Tire, and Skinny Dip. Spoetzl presents the German traditions of Shiner Bock and Shiner Dunkelweizen. Pyramid has Thunderhead IPA, Coastline, and Tilted Kilt. In a way, it is a bit like running through the alphabet and naming a beer for every letter. It comes easily, because the beers are well-marketed and well received. Although it would be easy to name a few beers for every brewery, I thought the joy should be yours.

For the lists of Top 50s, visit the Brewers Association Press Release.

Cheers!

Photos are (from top): New Belgium Brewing methane recapture bubble (courtesy of New Belgium Brewing); Sierra Nevada Brewing Solar Panels from overhead (courtesy of Sierra Nevada Brewing)
 
You Should Also Read:
2010 World Beer Cup Winners & Stats
Guide to Beer Bottle - Keg - Barrel Capacities
What is an American Craft Brewer ?


Related Articles
Editor's Picks Articles
Top Ten Articles
Previous Features
Site Map





Content copyright © 2018 by Carolyn Smagalski. All rights reserved.
This content was written by Carolyn Smagalski. If you wish to use this content in any manner, you need written permission. Contact Carolyn Smagalski for details.