Returning Adopted Children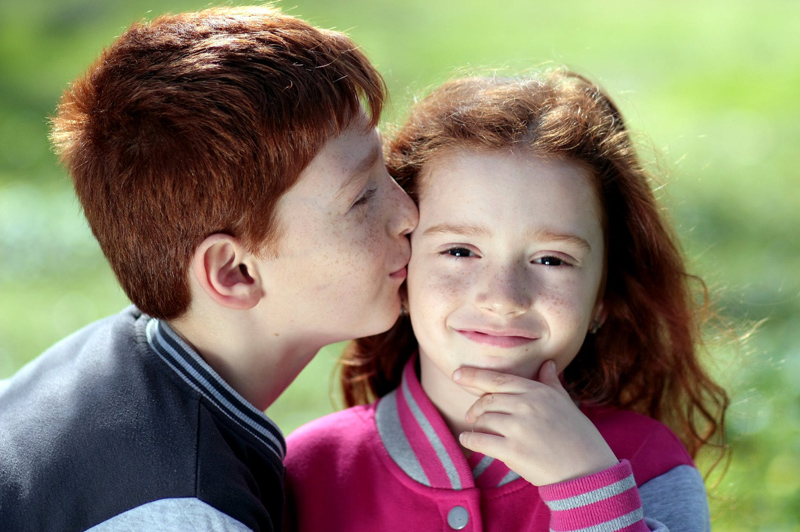 Case #1
In 2007 a Dutch couple wanted to give up their seven year old Korean daughter. She was adopted by the couple when she was just four months old. At the time of the adoption the couple could not conceive, but at the time of the "return" they had two biological children. The reason the parents stated was "the child is struggling to adapt to the culture, including food."

Since the child was adopted as an infant, their way of thinking sets off a debate on whether we are culturally predisposed from birth because of our race. (What then is American culture?) Perhaps it's more logical to believe that the parents were having a difficult time with a child who was different from their new family.

Case #2
A white American woman, who in 2009 gave back an African American, physically deformed 18 month old child, cited the reason as her inability to bond with the child. This begs the question - what would she do if she could not bond with her biological child – give him or her up for adoption? Not every parent bonds or bonds exactly the same with each child, even if all of their children are biological.

Case# 3
In 2010, an American woman in her desperation to "un-adopt" a child, put the seven year old on a plane to fly alone to his homeland of Russia. In this case, the "why" the parent returned the child takes a backseat to the seemingly illegal and child endangering "how".

In this case, the parent claimed the adoption agency did not fully disclose the child's emotional and/or mental problems. His behavior put her family in danger. This parent is not alone. Other families fight to return adopted children because of the same reasons.

Of course, a defense can be mounted on both sides of this argument as to the best course of action in these cases. Certainly when it comes to the safety of the adopted child, family members and society at large, adopted parents (just like biological parents), must do something. However, some believe giving the child back and just walking away is the easiest course of action for the parents, but not necessarily in the best interest of the child.

Each case can be questioned individually; however, one question is rarely answered in these difficult family situations. How do the parents prepare the siblings of the adopted child that their brother or sister is being "returned"?

According to Arleta James, therapist and adoption professional, when parents are considering adoption, the resident siblings are usually excluded from the information, coping and education process, even when the adopted child needs special attention. So if siblings are left out when adopting a child into the family, it's natural to wonder about a sibling's emotional support for the "un-adoption" process.

Unfortunately, the removal process can have unintended consequences. For Carl, who was adopted as a baby, knowing he and his sibling were both adopted was never a problem. However, he admits to being affected by his parents' attempt to return his sibling because of her emotional difficulties. The parents were aware the child had issues before the adoption, but they were unprepared to deal with the problems long term.

Although unsuccessful, the "return" attempt still remained an issue in the family. Carl often wondered if he did something wrong, if he would be sent back, too. Carl's sibling admits to never feeling wanted or loved. Unfortunately, she did not receive the proper psychological help until adulthood when outsiders intervened.

In another instance, a biological child's reactions to the returning of one of her adopted relatives lasted beyond her childhood. As an adult, she admits that her younger self did not interpret adopted children as "real" family members. Her reasoning as a little girl was simple - you can't send back real family.

There are no easy answers to so many questions. However, including siblings in the adoption process (which may include therapy) may help them cope in the event of family trouble which involves "returning" their new brother or sister. It is important to help the siblings cope even, as in the case of Carl's family, the return attempt is not successful. Sending adopted children back can take an unimaginable toll on the child and their often forgotten about siblings.

Even though every adoption is not a happily ever after scenario, there's an overwhelming number of families that are happy. Loving, caring and well prepared adoptive parents, especially those who take on special needs children, are to be thanked and admired.

Not everyone can unconditionally love someone else's child.





Related Articles
Editor's Picks Articles
Top Ten Articles
Previous Features
Site Map





Content copyright © 2022 by Nina Guilbeau. All rights reserved.
This content was written by Nina Guilbeau. If you wish to use this content in any manner, you need written permission. Contact Nina Guilbeau for details.