Rodenbach 2007 Vintage Oak Aged Ale Barrel No. 230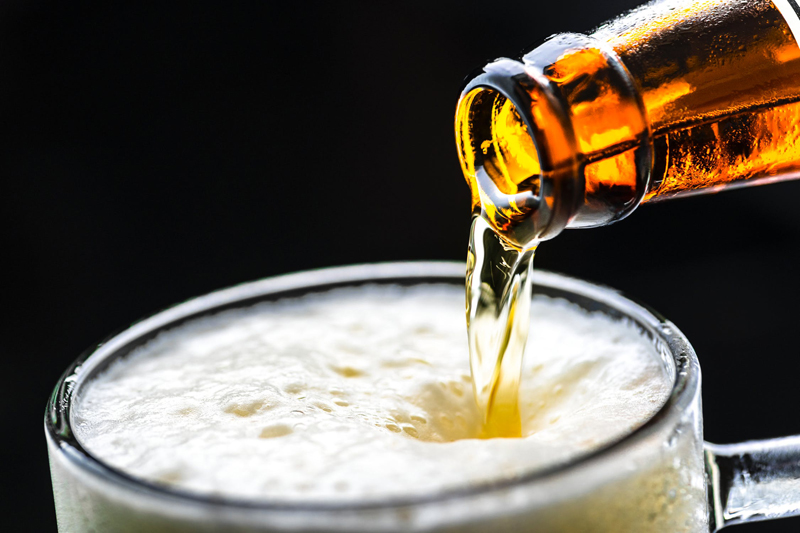 Our evening venue adopted the tone of a Viennese coffee house … joie de vivre, Bohemian kitsch. Elegant, hedonistic, lively, not unlike the Private Roof Club & Garden at the Gramercy Hotel, where space opens up in the heat above New York's sizzling nightlife. The occasion required beer chic.

Reveling in the art of refreshment, my lust for beer is matched by an equal proclivity for artful presentation. Whether motivated by primal desire or technical functionality, those who appreciate fine beer deserve bon vivant pleasure. The crème de la crème lies in the Spiegelau collection - sand and fire, luxury and grace.

Upholding eleven generations of artisanal glassmaking, Maximilian Reidel, CEO of Spiegelau U.S.A., understands a beer connoisseur's desire for superior quality. Spiegelau's Classics Collection - specific to beer - includes only pilsner, lager and weissbier glassware; but a champagne flute or grappa functions well with lambic, while a tulip-shaped cocktail serves as the most versatile across all styles, including the most coveted of beers, Rodenbach Limited Edition 2007 Vintage Oak Aged Ale, Barrel No. 230.

Belgian Chic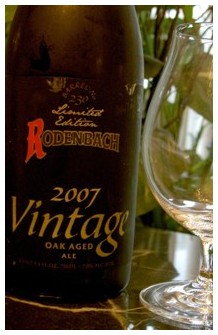 Rodenbach Vintage 2007, this pleasurable Flemish Sour Red Ale, with its ability to satiate the body and the spirit, hails from Brouwerij Rodenbach, Roeselare, Belgium. Crafted under the watchful eye of Head Brewmaster Rudi Ghequire, Rodenbach Vintage 2007 grows out of the Rodenbach philosophy of producing "a missing link between beer and wine" through the process of acidification. Mr. Ghequire crafts his beer to be sour, not bitter, so he uses a small amount of hops in every batch – just enough for foam stability.

With the modernization of the brewery, some beer aficionados question whether Rodenbach has retained the time-honored heritage of its roots. Mr. Ghequire asserts that the crafting of beer must be done as hygienically as possible. Homage to old-world artisanship follows by maturation that can take from 18 to 24 months. To use barrels for aging is to do it the old way, the traditional way … and with 294 barrels at his fingertips, Ghequire has the latitude to uphold tradition. These barrels, or foeders, hold between 3,000 and 15,000 gallons each. They are inspected on a regular schedule by two full-time coopers, who open, inspect, scrape, rub, and maintain the integrity of each, the oldest of which has endured for 150 years. Even with such painstaking vigilance, each barrel is opened only once every 50 to 60 years.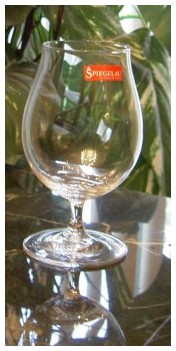 Most Rodenbach beers are blends. Each foeder has different wood character, oxygen levels, and a zoological Garden of Eden that create distinctive flavors, making each blending a true art that requires a masterful palate. Rudi Ghequire, with over 28 years experience, is the epitome of the master blender, marrying select barrels for optimum flavor – blending the more mature beers (with flavors that vary from soft roundness to the intense profiles of sherry) with the younger ones (those that may have fruitier or greener character.) If, in the course of testing hundreds of these barrels, he finds one with outstanding flavor, he releases it as a Limited Edition – unblended and unique. Each foeder is numbered, with each number carrying its own significance. It might make sense to the untrained marketer to give this Limited Edition beer a sexy name, but to those who have stood among the foeders towering overhead, there is reverence in numbers.

From its 750 ml bottle, Rodenbach 2007 Vintage Oak Aged Ale pours a deep copper rusty-red, similar to the body of Oloroso sherry. On the surface, a creamy yellow-tan head stands two fingers thick, dissipating oh-so-slowly. There is no sign of oxidation – only the aromas of plums, berries, oak, figs, vanilla, and bready caramel. It is lightly acidic, almost Balsamic in nature. Across the lips, it flows, quenching and luscious. It is non-aggressive. It demands you indulge in her subtle profile. It dances across the tongue. There is no such thing as moderation. If you share, be prepared with several bottles, because the tongue demands more.

Rodenbach 2007 Vintage was released in October, 2009, and is imported by Latis Imports, the exclusive U.S. importer. Co-owner David van Wees was knighted in 2009 by Le Chevalerie du Fourquet des Brasseurs, the Belgian Brewers Guild in Brussels, Belgium. Although I intended to additionally mature my bottle deep in the recesses of my beer cellar, the temptation was too intense to fight. After only four months, the need to share exploded, providing the most memorable pouring in recent history. As an official regional product of the Belgian Province of Southwest Flanders, Rodenbach 2007 Vintage Oak Aged Ale Barrel No. 230 has earned a place on my list as one of the best beers in the world.

Cheers!


Spiegelau Beer Classics Stemmed Pilsner, Set of 2 Packed in a Gift Tube
You Should Also Read:
Rudi Ghequire & the Rodenbach Philosophy
Philly Beer Week 2009 - Photo Gallery 2
Secrets of Belgian Style Ale - Dubbels & Tripels


Related Articles
Editor's Picks Articles
Top Ten Articles
Previous Features
Site Map





Content copyright © 2018 by Carolyn Smagalski. All rights reserved.
This content was written by Carolyn Smagalski. If you wish to use this content in any manner, you need written permission. Contact Carolyn Smagalski for details.