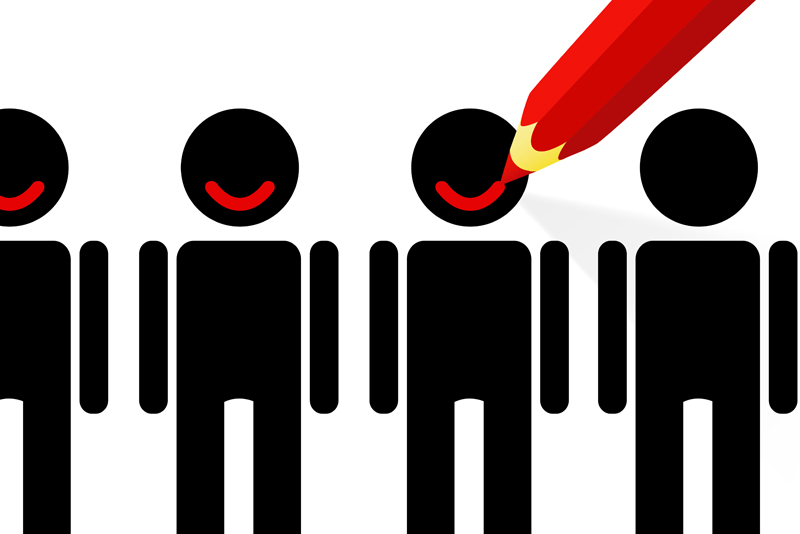 We all know that sobriety isn't always that easy. There are times when it isn't about sobriety as much as it is about being human. Being a "normal" human might be bad enough but when you are a human in recovery…well, sometimes I think we know way too much the right thing to do, the right thing to say or right thinking and there are feelings of inadequacy or failure when we don't live up to our own standards.

Every now and then I wonder how far I've come in terms of peace and serenity. Oh, I've come a long way from where I began but it bothers me when I permit someone or an incident to take over my thoughts. I don't turn it over to God because it doesn't seem important enough. It's like if I turn over unimportant things and He takes them, maybe I'll use up all of my chips and He won't be there when the big ones happen! Of course, I know how absolutely foolish that is. I think there are times when I "like" feeling totally annoyed by someone and yet I'm not quite sure what I get out of this.

So because we are in recovery and have human frailties no matter how strong we work our program or how long we are in recovery, I have to share this incident with you. What I am hoping is that you will identify with the feelings and the emotions and will be able to remember a time in your sobriety when being human got in the way of happy and joyous!

I always write about my Monday evening women's meeting. It will always be special to me because I helped start the meeting a few years ago. It is a meeting I seldom miss unless I am out of town. This is a ticket meeting and we time each share. Even if my ticket is not called, I have the "honor" of being the official timekeeper. I chair at least one month out of the year. If someone doesn't know who I am at the beginning of the meeting, they will probably know me the next time because of the timer. With all of that being said how could anyone who attends the meeting on a regular basis possibly introduce themselves and then ask, "Oh, are you new?" "Oh, I don't think so", I said. "I helped start this meeting." She replied, "I've never seen you before". "I just finished chairing the meeting last month", I said probably rather sarcastically. She walked away!

My thoughts were: Is she so into herself she doesn't see other people? Am I so "blah" that I am not remembered from one week to another? Are my shares boring? "I remember everyone or at least their face. She honestly doesn't recognize me?" It went from all about her to all about me to all about her. But it ended up being all about me because I remembered that feeling of not being a part of; of isolation; and what I wanted to do was to never come back to that meeting again and they would miss me! Oh, dear friends! Do you recognize those thoughts? I hadn't felt those things in ages but when they flooded back to me, it was as if they had never left. I sat there through the entire meeting facing this woman and trying hard to forget it. (I have to be totally honest here and add that before she said a word to me, before I even got out of my car, I saw her drive up in a $100,000 vehicle. I actually didn't know who it was but mind said "Hmmm. Who is that? Rich girl. Must be nice". So you see from the very beginning, I was in a place I care not to visit often.

This morning as I was driving to work, I was saying the Third Step Prayer. I have had the habit of saying both the Third Step and Seventh Step prayers during the day for quite some time. When I got to "relieve me from the bondage of self" it hit me. I had become a slave to my defects. My envy (car) and my feelings of inadequacy took over and within minutes I went from feeling good about the meeting to never wanting to be there again. For the grace of God, I have never relapsed. But this is how it happens: 60 to 0 in seconds!

The fact that I'm writing about this tells me that the whole situation hit a nerve; it also tells me that perhaps my spiritual connection isn't where it should be. The overall good news is that I recognize my defects. I can recognize the experience, know where I need to get stronger, and hope that I don't create this type of situation for myself again. And, yes, I created it.

It has never been my intention to write an article that is purely personal. I sometimes write of my own experiences because I believe our journeys in recovery are all very similar; perhaps not the actual day-to-day but we share so many of the emotions and defects. So I hope you can find those similarities and like me, will continue to ask God "to relieve me from the bondage of self".

Namaste'. May you walk your journey in peace and harmony.








Related Articles
Editor's Picks Articles
Top Ten Articles
Previous Features
Site Map





Content copyright © 2022 by Kathy L.. All rights reserved.
This content was written by Kathy L.. If you wish to use this content in any manner, you need written permission. Contact Kathy L. for details.