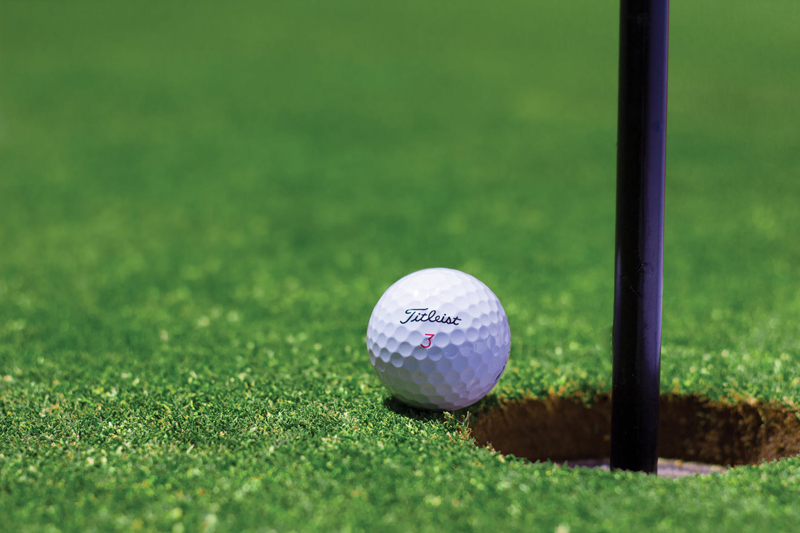 Now that golf is starting to build this spring and summer we get articles and internet reports of "Slow Play". I have come upon several reports this spring and it is a never ending battle to speed up the slow players. Usually they never see it in themselves or even feel they are slow as they are just playing their game. That is the problem it is something they have done for years and it is the way they play golf.

When it comes to crowded golf course this can be a big problem and they need marshals out there reminding groups to speed up. We have many who watch the PGA and LPGA events on Television and feel they have to re-act the same as taking a long time in lining up putts or taking many practice swings before they hit their ball. They can watch them throw up grass to check wind direction and I have to laugh to myself when I see some women do this as if the wind was going to make a difference to their shot. They try to convince themselves that this is how you play golf. It only means they are a slow player.

The articles I have printed out have list of suggestion to help speed up play. I have written about this subject before and many of these suggestions are things I have written about too. One thing of carrying a few extra tees, ball marker and balls in your pocket so you do not need to return to your bag which takes time. It suggests that no shot should take over 40 seconds I think that is even too long. If a person has played golf for many years they should know that you should be prepared before play and take no more than one practice swing before stepping up to your ball. That should not take more than 20-30 seconds.

The slowest person takes even more time on the putting green. They wait until it is their turn and line up their putt. Many times taking several practice swings with the putter and then stand there with putter behind the ball and you begin to think they went to sleep. Some players will stand behind the ball with their putter held up in front of them to check out the line of the putt to the hole. This all could be done while someone else it putting so that the pre-set up is ready to go when it is your turn.

Our course is not that busy on most days and on our Ladies Day events they are paired up for the game of the day. There are times when the first group is in the club house forty five minutes to an hour ahead of the last group. They all had teed off in turn at the beginning and something happened to some of them that they straggled in long after some of the first group had left to go home. It is exhausting to be found in that last group one day as I pushed the players to keep up since we there three holes behind. It made them angry and reported me to the person in charge that I ruined their game by making them play faster than they wanted too.

It just makes you want to throw up your hands and say what is the use of trying to keep pace on the golf course. We have gone over this all the time but it just does not sink in to some players. We are ready for our Member/Guest tournament this week and last year the last group came to the luncheon an hour late. Most of the tournament people had already eaten and were waiting to find out the results of the tournament. I am hoping this will not happen again this year as we are printing rules for each foursome and are going to stress that each foursome has to stay up close to the team in front of them. We are having a shotgun start so all could finish together even though that is what they had last year. We mark putter to 18 inches to the hole and pick up so time is not lost on short putts

Well it is time to talk about "Slow Play" again this year and I preach it all the time. I am known to be a fast player and if anyone wants to get in early they want me in their group. I do not believe in taking a lot of time with my swing that is done on the driving range also with the putts as that is what the practice putting green is for. I do not stand around and visit as we can visit when we get finished. We are out there to play golf and that is what I want them all to do. Some will say it is such a beautiful day we need to relax and enjoy it, well I can do that without slowing down the game. We are not Pro's and never will be so play along and keep up with the group in front of you, not being pushed by the group behind.



Related Articles
Editor's Picks Articles
Top Ten Articles
Previous Features
Site Map





Content copyright © 2022 by Letta Meinen. All rights reserved.
This content was written by Letta Meinen. If you wish to use this content in any manner, you need written permission. Contact Sandy Eggers for details.