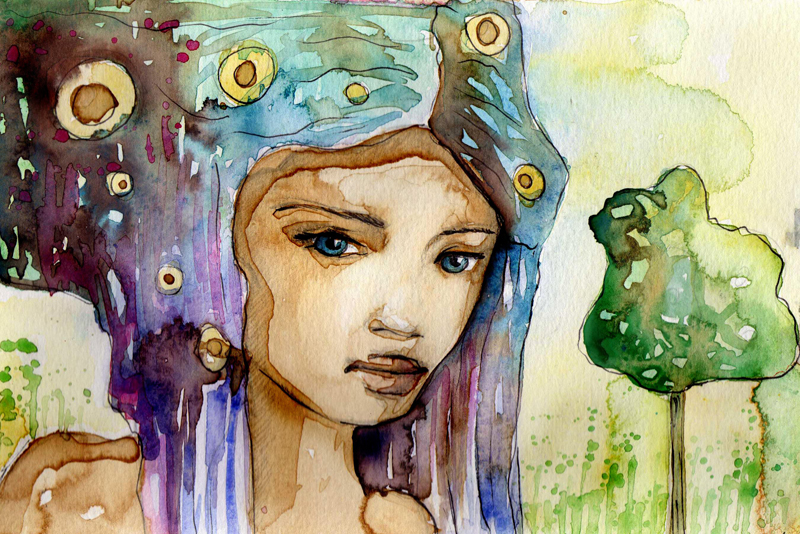 While June is the month that you'll see most brides walk down the isle, December weddings are also very popular. You'll see themes like Winter Wonderland Weddings or Holiday themed weddings. One of the former writers for the Ethnic Beauty site, April Alisa Marquette, did a great job on writing about wedding day makeup.
Here's her article for you to enjoy this week:
Ethnic Beauties, while preparing for your wedding day, you'll choose a plethora of things including: your venue, flowers, shoes, and your wedding dress. Hopefully, you have already chosen your groom -- I'm just kidding. However, when deciding on these things and others, a bride-to-be should
also
plan her
makeup
. To me, this is as important as your choice of gown, because you want to appear a certain way at your ceremony. You want your look to remain fresh for your reception. Therefore, try out your makeup, your look of choice, just like you would most everything else, and take photos. These will help you decide what's best, beforehand.
Know this too, my lovely ladies in waiting, the time of day for your ceremony should be taken into account. Morning weddings usually call for a more natural look -- soft and dewy, unlike evening ceremonies which call for a more dramatic appearance. Therefore, you'll want to decide which look will best suit you. And for Heaven's sake, never try something new on the day of. I've done this before and I can tell you, you don't want to spend your time feeling uncomfortable or uncertain. You simply want to enjoy!
The time of day will also influence your
photos
. Now you see why I say you need to plan your makeup as well as all the other things you've got going. Below, I will list a look, or two, that you may be interested in.
The Sparkly Eye, or the Smoky Eye are fabulosa -- both are fabulous looks for ethnic beauties who want
je ne sais quois
, that indescribable but special something on the day of their nuptials. These looks are sexy and one can control how dramatic they appear just by choosing different shades of eyeshadow. If lighter shades are chosen, the effect will be subtle. If darker eyeshadow is used, the eyes will have more definition, the effect will be more dramatic.
Let's use these simple shades for example: frosty beige, cotton candy pink and deep rose pink. The first is the highlight shade, the second is the mid-tone shade, and the last will be our contour shade. Your brows are done and look wonderful, now:


* Apply the highlight shade only to the brow bone, just beneath the downward slope of the brow.
* Apply the mid-tone shade to the entire lid, starting at the lash line; sweep upward and out.
* Apply the contour shade, covering the lid, yes, over the mid-tone shade. Sweep up and into the crease. You may sweep your deep rose pink (contour color) beneath the lower lash line. This is preferable.
* Using liner, brown, black, or even plum, line the upper and bottom lash lines.
Never forget mascara; no clumps allowed. Or adhered eyelashes, especially those done prior, by a professional, may perfectly complete your look.
Brides-to-be remember, when employing the smoky eye, the rest of your makeup should be subtle. Makeup experts say this is because your eyes are the focus. Allow your cheeks to subtly glow and showcase lips that appear nearly nude. Notice I said 'appear.' You will indeed use lipstick, a stain or gloss, but these should appear natural. For added shimmer, dab a dollop of frost mid the lip. This will make your pout irresistibly pop.
I hope you've enjoyed this piece from April. Visit the Ethnic Beauty forum to add your ideas, opinions and to learn more about other Ethnic Beauty subjects.
As Always …
Dedicated To Your Beauty,
Juliette's Website
https://www.nyrajuskincare.com


Related Articles
Editor's Picks Articles
Top Ten Articles
Previous Features
Site Map





Content copyright © 2022 by Juliette Samuel. All rights reserved.
This content was written by Juliette Samuel. If you wish to use this content in any manner, you need written permission. Contact Juliette Samuel for details.