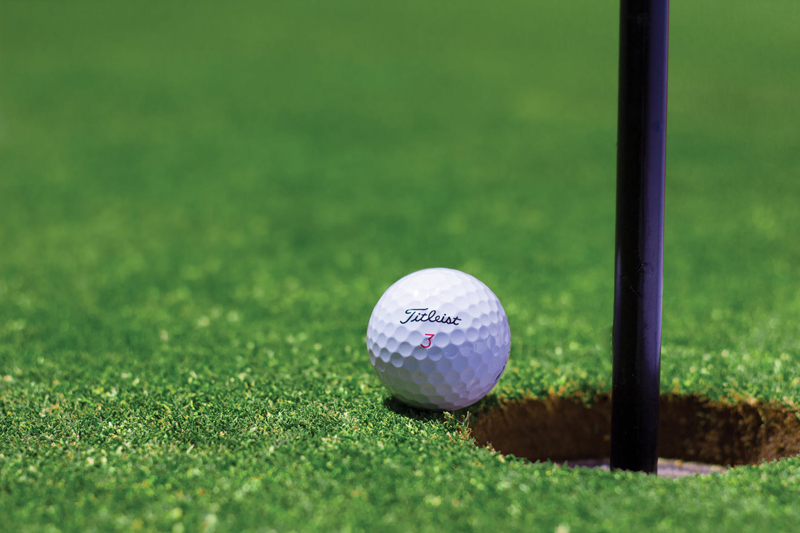 I heard from Gerry Casper who with a friend were in charge of their Spring Mixer and thought the Murder Mystery Game sounded interesting. She wanted to get some more information on how to organize and set this type of game for their group. I did give her a summary of what I had tried but told her the original game came to me by way of New York and Paulette Firestone who is very creative in thinking up golf games. Hopefully she will someday write a book about all the different ideas she has in making golf games more interesting. Gerry is from New Prague, Minnesota and the New Prague Golf Course. They have 38 ladies who are members of their league.

After I sent Gerry my suggestion I finally received an email from her stated they finally had their Murder Mystery game and said she thought it was a big hit. She said she and her friend came up with the 18 clues for the 32 ladies that had entered their Spring Mixer. She said they placed these clues in envelops and placed them in the hole on each green. It seems some men played hide and seek with them and did not replace them back in the hole, so some of the clues were lost. Seems typical of some men as they believe you play golf and forget the other stuff.

They used a member of their ladies league and the golf Pro as the victims who were married but not to each other. They were found dead in the dining room area of the club with their desserts half eaten. There were candle sticks on the table with the candles burned half way down, with romantic violin music playing in the background. It seems there was a blond hair found at the scene and someone brought the dessert what was made especially for the "happy couple". Track of sawdust was found at the scene and a black golf cart was found leaving the area. The method was the chocolate dessert and Gerry said they made extra copies of the clues so they could take them along as they played.

Gerry said they added several other clues and the players had to figure out who killed them and the method. The killer was the other committee member but their bogus clues could have been Gerry herself. At this point I had to ask Gerry some questions about the so called "happy Couple" as this could create wild rumors. That maybe they were really a happy married couple. She wrote back that they picked the least likely people to ever have an affair with anyone as the Pro was just married. She said there was a lot of kidding going on but all in fun.

Gerry wrote that they all had a great time with it and kidded the "naughty" member and the Golf Pro. There was a lot of discussion going on afterward as everyone stayed and talked about it with their foursome who they thought did it. She said one team had figured it out and they won but others were very close. Their prize was a bag of Ghiradelli a specialty chocolate treat. Try this Murder Mystery Game with your Ladies group it is fun to plan and carry out trying to find the murder mystery. Gerry said they might try it again sometime, she also told me they have an Invitational and a Guest Day as part of their season tournaments.



Related Articles
Editor's Picks Articles
Top Ten Articles
Previous Features
Site Map





Content copyright © 2022 by Letta Meinen. All rights reserved.
This content was written by Letta Meinen. If you wish to use this content in any manner, you need written permission. Contact Sandy Eggers for details.