Herbal Facial Steam for Ethnic Skin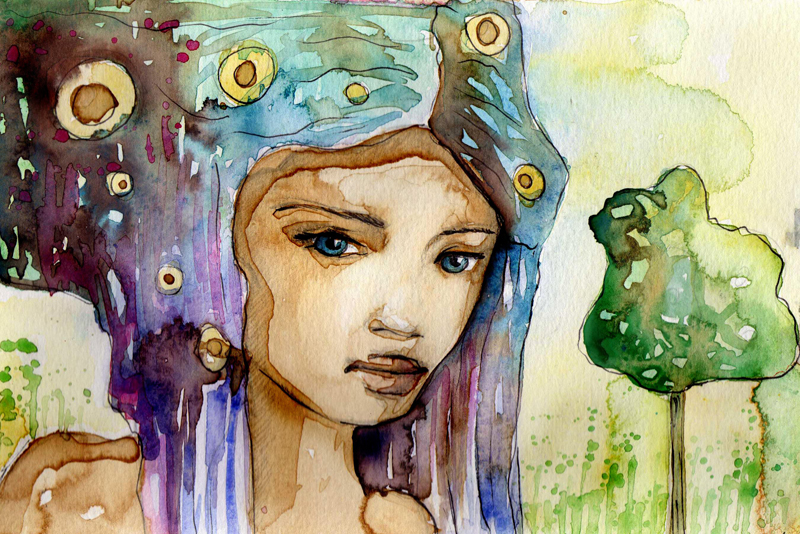 How to Get Smooth Ethnic Skin Using an Herbal Steam
As you transition from hot humid summer, to cool dry fall or cold winter into warm spring, each season brings with it a challenge as far as black skin is concerned. So the key is to help your skin find balance. Your skin often needs a little damage control. If you have blackheads (how to remove them properly), blemishes or over exposure to the sun, what do you do for those particular challenges to be minimized or taken care of all together?
The main key factor is to make sure that your home regimen for your skin includes a mask or an herbal steam along with your cleanser, toner and moisturizer. This particular article is going to be about steaming your skin and we're going to focus on your face. One of the easy at home components of black skin care is to use a facial steam and you can help control your breakouts and keep your skin happy by doing so.
Ethnic Skin Regimen Using an Herbal Steam

You'll start with your cleanser, which is to remove certain dirt and debris and a light exfoliating procedure. Something that's going to be a gentle way of removing dead skin cells from your face. In addition to that, an herbal steam with soothing herbs is a wonderful way of hydrating your skin. The combination of chamomile, lavender and rose, are great flowers to use in afacial steam that will help you purge or remove from your pores any accumulated toxins and build up.

Herbal Steam Recipe For Ethnic Skin Care

If you're looking for a recipe for a soothing herbal steam, there are a few flowers in particular that you can get. They will assist you in having your herbal steam facial while pampering and soothing your skin at the same time.

The particular ingredients that I'm going to mention will be enough for 1 pint of dried herbal product.

You'll use about:

1/4 cup of dried lavender flowers
1/2 half cup of dried chamomile flowers,
3/4-quarter cup of dried rose petals
1/2 cup of dried comfrey leaves.

Place all of these herbs in a mixing bowl and toss them until you've got them blended up extremely well. Then you'll transfer them into a jar and label it. Store it in a cool dry place and keep it away from direct sunlight and you've got a facial herbal component.

The key is to use it within a 2-year span, but you've already prepped your facial herbs so you can pull them out once a week for your steam.

Boil 4 cups of water, stir in 2 tablespoons of the herbs into the water. Take the water off the heat, then cover and let it stand for about 5 minutes.
The regimen will be that you'll clean your face, bring the pot that you've just added the herbs to the table, and make a tent over your head by using a towel to cover your head as you lean forward and allow the steam to come up onto your face.

You may want to hover over this pot (at least 8 inches away) with your eyes closed. If the steam is too hot, let some of the steam out by removing your face a bit away from the steam or lifting the towel up a bit.

Breathe deeply, relax and you can do this anywhere from 5-15 minutes.

A Word Of Caution:If you have cystic acne or rosacea or any other type of inflamed skin condition, then it's not recommended that you do a facial steam. You will benefit better from a mask.

As Always...

Dedicated To Your Beauty
Juliette's Website
https://www.nyrajuskincare.com





Related Articles
Editor's Picks Articles
Top Ten Articles
Previous Features
Site Map





Content copyright © 2021 by Juliette Samuel. All rights reserved.
This content was written by Juliette Samuel. If you wish to use this content in any manner, you need written permission. Contact Juliette Samuel for details.