Be the Master of Your Destiny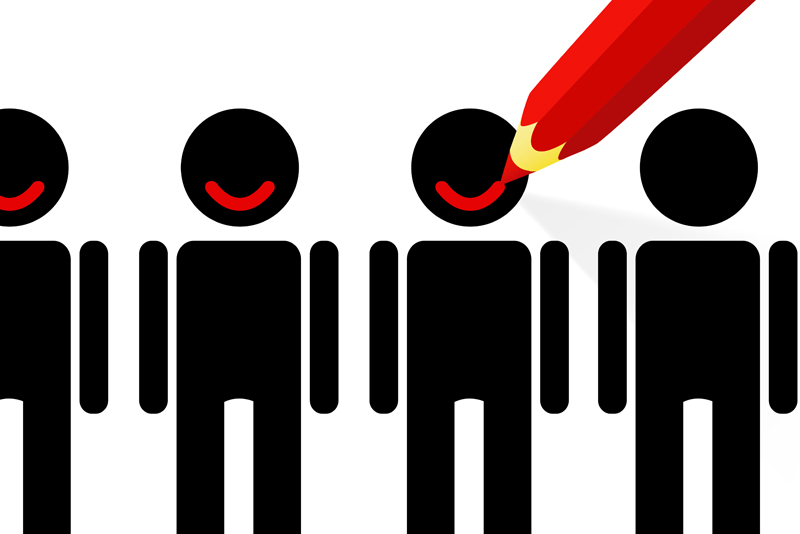 No matter what the topic or what type of meeting it is, there is always someone who shares what an absolutely miserable day she/he has had. For the most part when I hear this I listen, feel sympathy or empathy whatever the situation might call, and probably nod my head in that "I understand" way. This day of misery doesn't necessarily mean that person was up against a drink but sharing the experiences of the day. What I don't know nor is it any of my business was the person's part in whatever happened that made the day disastrous.

Recently I have felt under a great deal of stress for a number of different reasons. Those reasons can be told in one little word, "life"! But under that umbrella of life, there are those little everyday events that are offshoots of one of those stresses. It begins as one small thing and before you know it, it perpetuates into another small thing, another, and another.

I believe strongly in the law of attraction (provided there is a place for my Higher Power). If I keep a positive attitude no matter what, I can usually count on a fairly good day. When I begin with a negative attitude, I wait for the other shoe to drop and it always does. One of the things I do love about Joel Osteen is the way he expresses being positive and says we should thank God every morning for the wonderful day we are going to have because we are favored by God. Now whether you like him or not, the idea of starting the day out on a positive note comes from many successful people. I just happen to like him because he places God (my Higher Power) front and center.

I would like to believe I don't have many terrible days but I had one recently. The reason I'm sharing it with you is because I try to use myself as an example of what we experience in recovery no matter the length of time. It is a good example of progress not perfection. You may not have experienced exactly the types of situations I am going to tell you, but I think you will appreciate your own in place of mine.

The morning began in the usual way. I was ready to head off to work when my husband said, "Do you have a few minutes? I want to talk to you". My first thought was, "Oh my God. What did I do?" (Many of our discussions began that way a number of years ago and the truth was, I always had done something. Old habits die hard.) I sat my things down on the kitchen counter and he began to speak. What he said wasn't important to the story. What was important was that he felt bad about what he had to tell me and I didn't give him an inch. I was supportive in a very passive, aggressive way which wasn't supportive at all. I wanted him to feel bad. It worked. I left for work and scowled all of the way.

It takes me about 35 minutes to get to work but that time didn't change my mood. I went into my office and within approximately 15 minutes I had two altercations with 2 students (I work in an adult school); one who came in late after standing in the parking lot for a half hour and one who came into my office making a demand I could not and would not honor. Later on in the day I had sent my boss an email telling him about a new way I was going to follow a certain attendance procedure. I thought it was a super idea! I had spent a couple of days on it and now it was ready to go. He emailed me back and told me that although he understood why I wanted to do this thing, it was not our policy. Do you know how upset I was? I thought of what to write back and this is what I wrote. "Okay".

The icing on the cake was that I was supposed to call after 4:30 to see if I had jury duty the next day. I did. To some that may be a good, patriotic thing to do but I have lived in this state for 13 years and have been called every two years. Enough said.

On my way home I had time to think about my day. I didn't even wait until the evening's Tenth Step. The first thing I thought was what a rotten day I had and then had to ask myself why. Did it all just happen to me or did I have a part in it? It didn't just happen. There was no one to blame but me. I could have handled the situation with my husband completely different and with love and care. I think if I had, the remainder of my day would have been much different. Did I listen to those two students or was I too wound up in my own "stuff" and couldn't wait to take it out on them. Did I do the "poor me, why can't you do it my way because I'm so smart" thing with my boss? And instead of talking to him about my idea I folded with an "okay". There are two four-letter words that I hate depending on how you say them. One if "fine" and the other is "okay".

After looking at my part and knowing that I was the only person responsible for all of the negativity of the day, I also realized that more than anything else, I was sober. My behavior during the day was anything but exemplary behavior for anyone. It did reflect my behavior when I was in my disease. I reminded myself that as much as I would like to be, I can't be perfect. I sometimes feel that many of us in recovery have an image of what we should be and that is a rather perfect image. When we don't live up to our own standards, there is a sense of failure. Perfection/failure is familiar to many of us.

I got up this morning with a completely different attitude. I had to let bygones be bygones and thank God for sobriety; thankful that today I can see the difference in behaviors in myself and what I can and will accept from others as they relate to me. That does not mean I judge. It is more about boundaries which are important to all of us. Perfection is not in the cards for me and the sooner I can accept that the better I will be. I hope all of you, especially those of you new in recovery, will see my examples and know that bad days happen and that each one of us is a master of our own destiny!

Namaste'. May you walk your journey in peace and harmony.

PS I still really need a few of you to share your story of recovery. It's not difficult because it is YOUR story! Thanks.



Related Articles
Editor's Picks Articles
Top Ten Articles
Previous Features
Site Map





Content copyright © 2022 by Kathy L.. All rights reserved.
This content was written by Kathy L.. If you wish to use this content in any manner, you need written permission. Contact Kathy L. for details.