Rules for Using a Ball Marker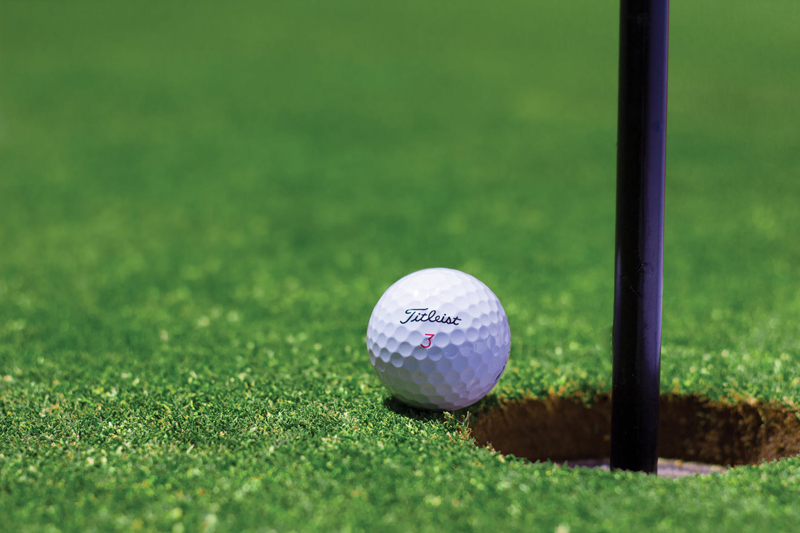 Golf is a gentleman's (and woman's) game expected to be played with utmost respect and courtesy. USGA rules govern official North American golf events, and are extended to others, to ensure consistent behavior and a level playing field.

Within the USGA Rules of Golf are several references to ball markers and how they are to be used. If your ball lays on the green in position that may interfere with the ball of another player, that player can request that you mark and remove your ball, and you are required to comply. It is expected that you will use a small object, such as a coin, to mark you ball, and the resulting mark is not in direct line of the other player.

As with many rules, they don't always cover every scenario that may arise, such with ball markers, it is not clearly stated what object is acceptable to place on the green, and where or how it should be placed so as to cause no interfere with others.

The official USGA rule regarding ball markers is "The position of a ball to be lifted should be marked by placing a ball-marker, a small coin or other similar object immediately behind the ball." All bets are off with the use of the word "should" and in the same sentence of "other similar". That leaves open to interpretation for just about any variation. The USGA has also ruled that you must mark the ball if it "interferes either physical or mentally" with the play of another. Nowhere is defined what constitutes mental interference.

The actual ball marker itself can be a dime or penny out of your pocket. Some courses sell the markers with a logo or as part of a divot repair tool (also recommended). Be sure to avoid the larger ball markers, which may be the size of a poker chip and bigger, or those with bright colorings, as those could be distracting to others.

Based on USGA governing rules, or lack thereof, it is clear that we need to use common sense and proper etiquette on the golf course. As you walk up to the green, if you see that your ball is blocking another player, please mark and remove it before they ask. Be sure to use a small marker or coin and place it out of their line to the pin. It's the small things like this that will make for a much more enjoyable round for everyone.




Related Articles
Editor's Picks Articles
Top Ten Articles
Previous Features
Site Map





Content copyright © 2022 by Sandy Eggers. All rights reserved.
This content was written by Sandy Eggers. If you wish to use this content in any manner, you need written permission. Contact Sandy Eggers for details.