Cloud Kingdom Games Free Riddles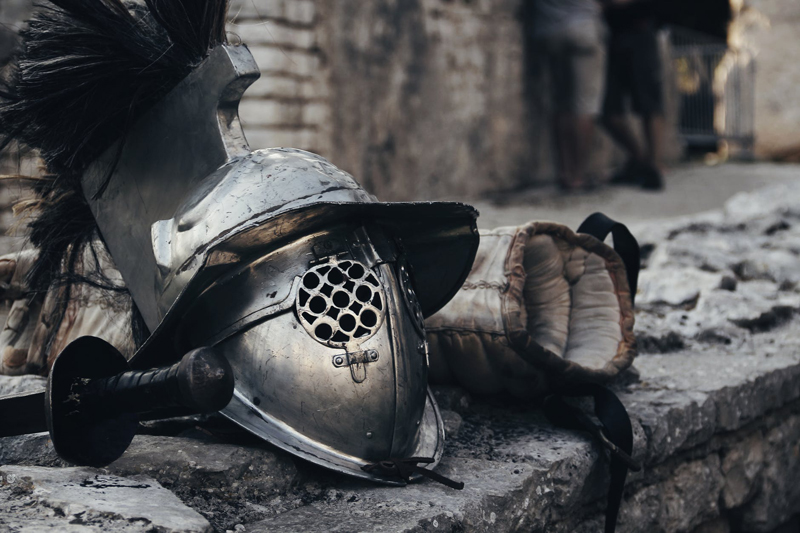 Adventures should have a decent balance of encounter types. That varies by group but there are very few people who don't enjoy a good riddle. What if you don't have time to make one yourself? Then there's nothing to worry about: Cloud Kingdom Games has your back. They've got a segment of their website devoted entirely to free riddles, with a newsletter to boot.
I found Cloud Kingdom Games through an internet search and they didn't ask me to write anything. My experience at the site is the same as everybody else's in the sense that they don't know I'm an editor for Bella Online. Actually I was looking for a place to share riddles and have them answered/critiqued by others. Cloud Kingdom Games is not that place but I liked what I found anyway. While they offer their own line of products ranging from riddle books to puzzle books to board games and more, there's sections for their riddle of the week, an archive for the past several riddles, their hardest riddles and a "DM's Guide"
Cloud Kingdom Games has a weekly newsletter sent out every Sunday. Within is a riddle. You can click through to find it on their site where they give you a shot to guess. If you don't have the answer right away, there's usually several hints you can reveal without getting the answer outright.
After you've guessed correctly, or given up, you can rate the riddle in two categories: how much you liked it and how hard it was. There's comments from others and you can leave one of your own. You can also see how others ranked that riddle. My favorite stats are how many people guessed correctly, incorrectly and/or outright gave up. That can be a good tell for if your group would respond well to that riddle.
The "DM's Guide" is a listing of several riddles and the books they can be found in. They are all organized alphabetically by solution. If you are considering one of their books but would rather make sure it will be useful to your game (no sense putting a riddle about airplanes in a medieval setting) this is the place you want to check. On first read, I thought this might be a section for riddles organized by solution, freely available. Unfortunately not, but it's a decent buying guide at least.
Possibly the best aspect of this site is their newsletter. I've got so many riddles stored in a folder in my email for use in any given campaign. Don't get me wrong, I really enjoy making my own, but riddles are fun whether they're mine or someone else's. I highly recommend subscribing to their newsletter for that exact reason. For nearly a year (since I've been a subscriber) they haven't sent me a single email I didn't express a desire in and they only have two links in their text-only newsletter: the current week's riddle and one to unsubscribe. It's a great way to kickstart your brain on a Sunday. Happy surfing!
Cloud Kingdom Games Riddle of the Week
https://www.cloudkingdom.com/Riddles/Riddle-of-the-week.aspx
Cloud Kingdom Games Hardest Riddles
https://www.cloudkingdom.com/Riddles/Hardest-riddles.aspx
You Should Also Read:
Simple Riddle Composition for DMs


Related Articles
Editor's Picks Articles
Top Ten Articles
Previous Features
Site Map



Follow @rpgbellaonline
Tweet





Content copyright © 2022 by Leif Sutter. All rights reserved.
This content was written by Leif Sutter. If you wish to use this content in any manner, you need written permission. Contact Leif Sutter for details.