7 Incredible Essential Oils for Ethnic Hair Care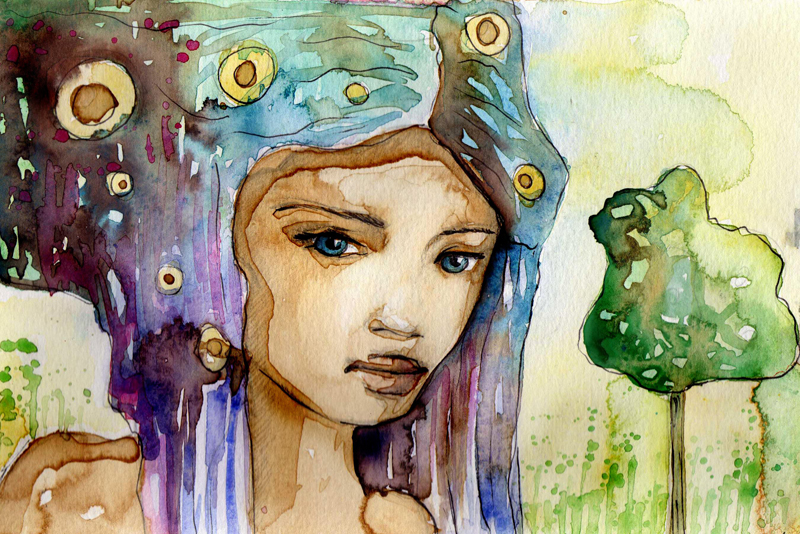 Hair in itself is a touchy subject, however Ethnic hair care sends this subject to the stratosphere. Whether it's termed ethnic or multicultural hair, you're looking at kinky, curly, cooly hair or a combination of them all, sometimes on one persons head.
In light of the push to be more natural, whether it's skin care or hair care, I thought I'd take some time and discuss what's going on in the hair care market. Essential oils are getting more publicity these days for their use in the beauty industry. So I'd like to share a bit of information about 7 basic essential oils that are being used in the ethnic hair care market.
7 Basic Essential Oils for Ethnic Hair Care
Frankincense (Boswellia Carteri)
is known to make your hair roots stronger. This stops the shedding and falling out of the hair from your scalp. When used with Myrrh, your hair will have a nice healthy sheen.
Lavender (Lavandula agustifolia)
essential oil enjoys the status of being the most popular and versatile essential oil in aromatherapy. Massaging Lavender into your scalp daily, it is known to stimulate your scalp to promote hair growth. Lavender is anti-bacterial and this helps to heal scalp infections and to control dandruff. As an antiseptic, it can rid your head of lice and lice eggs. It's also known to stop your hair from shedding and adding volume to your hair shaft.
Lemongrass (Cymbopogon citrates) essential oil is known to strengthen your hair follicles, which promote hair growth. It's also known to treat oily hair and keep your scalp healthy. Your scalp is the skin on your head, therefore, Lemongrass will act as a cleanser, tonic and astringent.

Orange (Citrus sinensis) essential oil has a soothing effect on irritated scalps. Orange oil is an excellent moisturizer that's often recommended for dry, brittle and damaged hair. Orange oil has Vitamin C, need I say more.

Peppermint (Mentha piperita) essential oil is a cross between the Water Mint and Spearmint plants. It helps with dry scalp, hair loss and aids in hair growth when used on natural hair. Peppermint essential oil stimulates your hair follicle by increasing your blood circulation and oxygen supply to your scalp. A great scalp massage will help accomplish this.

Rosemary (Rosmarinus officials) essential oil has a reputation for stimulating hair growth and has been used by many cultures for centuries to grow hair. Rosemary is known as a strengthening oil. It provides support in stressful conditions. Did you know that stress can actually cause your hair to fall out or thin in certain areas of your head?

Tea Tree (Melaleuca alternifolia) essential oil unclogs and nourishes your hair follicles, giving your hair a good environment to grow and become strong. When you hear the term dead skin cells, you automatically associate it with your face or body. Your scalp can be challenged by dead skin cell, you know it as dandruff. When not treated properly, it will cause buildup in your scalp and hair follicles and can result in temporary hair loss.

While there are many more essential oils that are use in the beauty industry, the seven mentioned here are by far the most used and most popular. This group can be the beginning of what's known as your essential oil medicine cabinet.

That's it for this week, Until next time

Dedicated To Your Beauty,

Juliette's Website

https://www.nyrajuskincare.com






Related Articles
Editor's Picks Articles
Top Ten Articles
Previous Features
Site Map





Content copyright © 2023 by Juliette Samuel. All rights reserved.
This content was written by Juliette Samuel. If you wish to use this content in any manner, you need written permission. Contact Juliette Samuel for details.